Jack Holt Coiffeur Créateur
Hairstyles Fall-Winter 12-13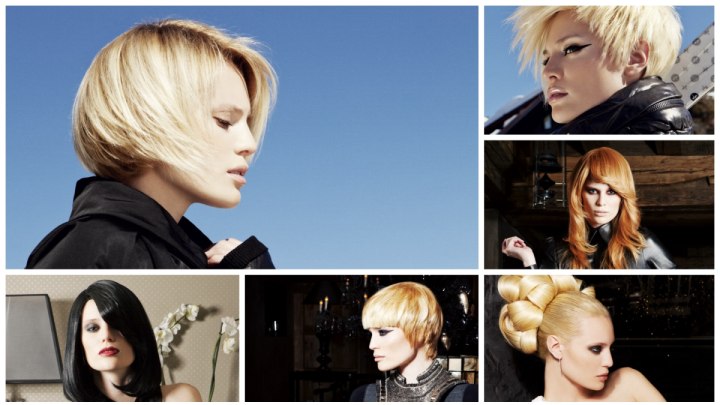 Scroll down for more photos ↓

Cool short haircuts and extremely dramatic styles created with longer hair are what Jack Holt's hair dreams for fall and winter are made of. Extravagance is an art and it can come in all lengths and textures. Jack Holt's suggestions for a fabulous fashion winter include sporty, edgy and rebellious looks, updated timeless classics, vintage influence and sublime drama.

Bold expression is a signature element from this grand house of coiffure and once again we are delighted by the fabulously reinvented hairstyles. Hair colors are as strong as the cuts and the stylings and come in bright blondes, deep black and a sizzling copper, all great trend colors of the season.


Feminine and Sporty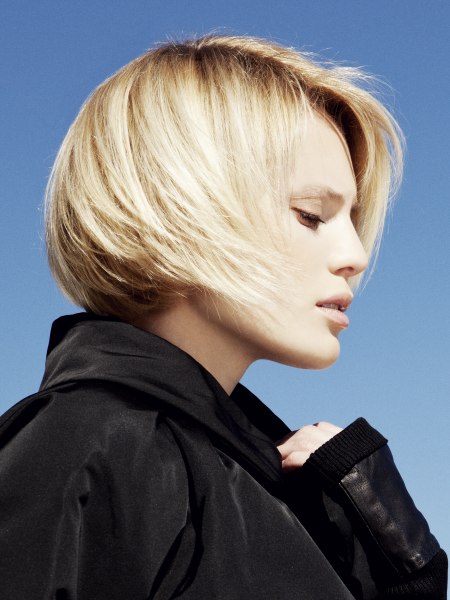 This short textured bob is wildly feminine with its rounded shape, soft edges and strong movement, but it is also a very wearable and sporty hairstyle for all of the fun winter activities. It makes a stylish statement on the snowy hills as well as in the après-ski bar.

Parted on the side the dynamic of the haircut turns up another notch and with the forward styling, done with a thick round brush, it is one of the most desired looks out there. What is new is the rounded back side which is created by layering the hair and turning it inward when drying. The sandy blonde color sparkles with bright highlights.


Choppy Short Haircut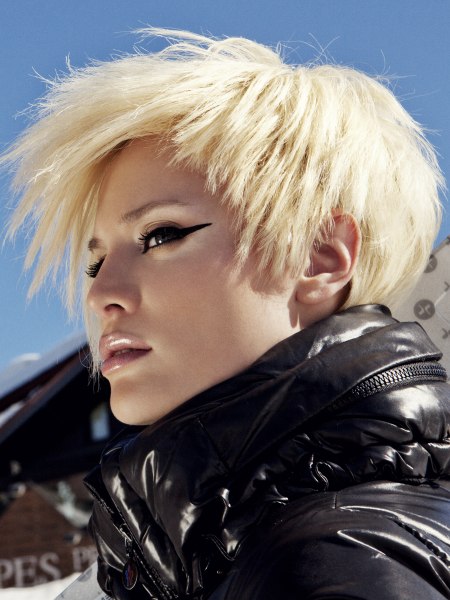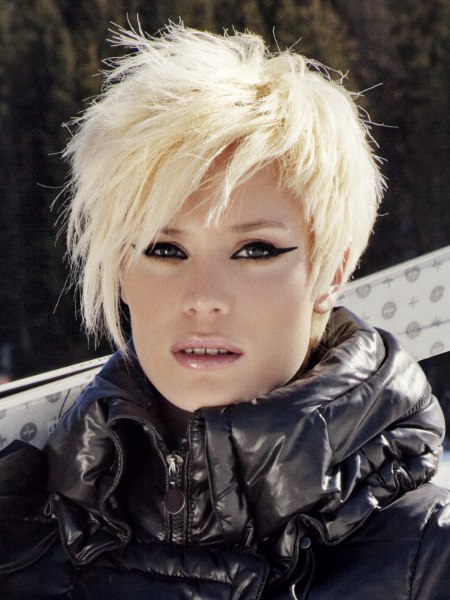 Put on your skis and show the world what you've got! After this surprise them with your sense of style and show off your sexy rebel look. The baby blonde color is a beautiful contrast to the choppy short haircut with its asymmetrical shape and the edgy styling.

A short, round back is feminine and softens the bold expression of the long, spiky bangs and the irregular line on the sides. A great hairstyle that can be dressed up or down, depending on the styling product you are using.


Geometric Haircut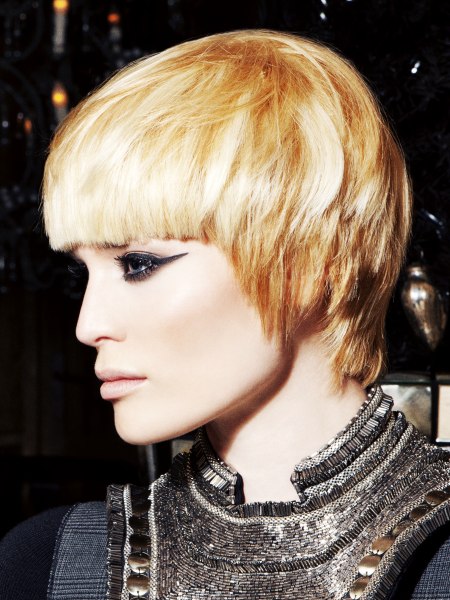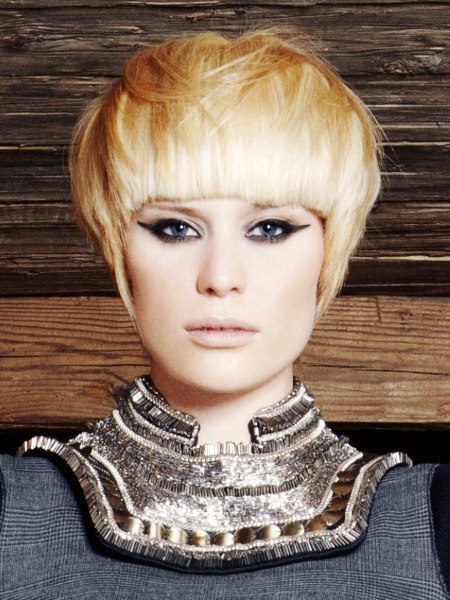 Make yourself a fashion icon with a short haircut and a hair color that stand out. The geometric helmet look is classic and avantgarde all at once and is built out of several elements which are simple by themselves but extravagant in their combination. Straight bangs show only a small amount of point cut texture, just enough to soften the bold line.

The sides and back were cut with a razor for the choppy and soft texture. The hair color is a bright gold enhanced with fine amber for an extraordinary glow. Adjust your make-up to the bold simplicity, and no one will doubt your status as the fashion queen.


Sultry Long Bob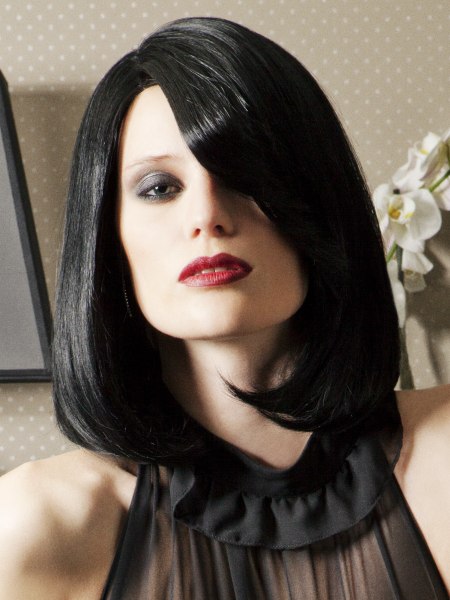 Go and find that dark red lipstick and the matching nail polish again. You will need it to give this prime example of sexy sophistication the right company. Of course this also includes the classic pumps, a gorgeous dress and the perfect purse. This winter you do not have to hold back and can revel in luxurious hairstyles that match your personality.

Elegant and seductive, the classic of all classics now presents itself in a shiny black, with a to the shoulder length, a side part and smooth, delicious curves. A brilliant shine is a must to push this ravishing creation to the limit.


Sleek 70s Look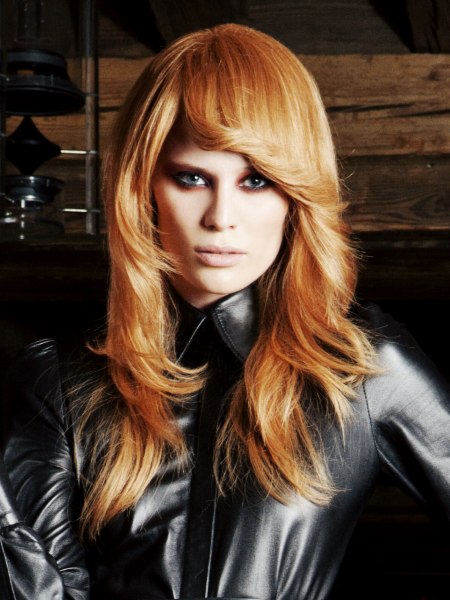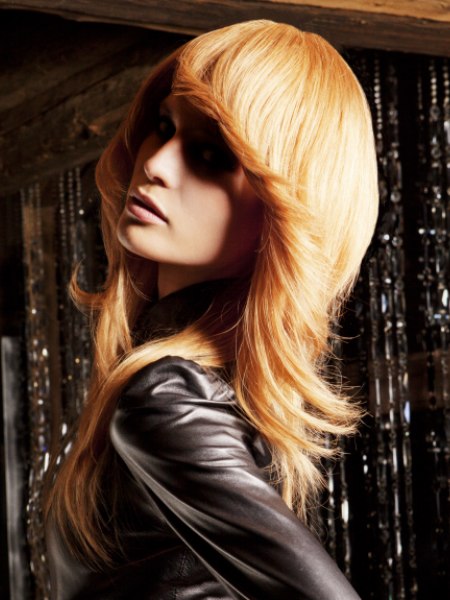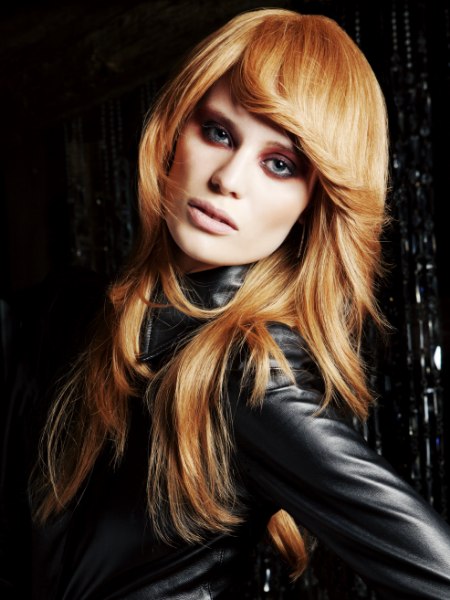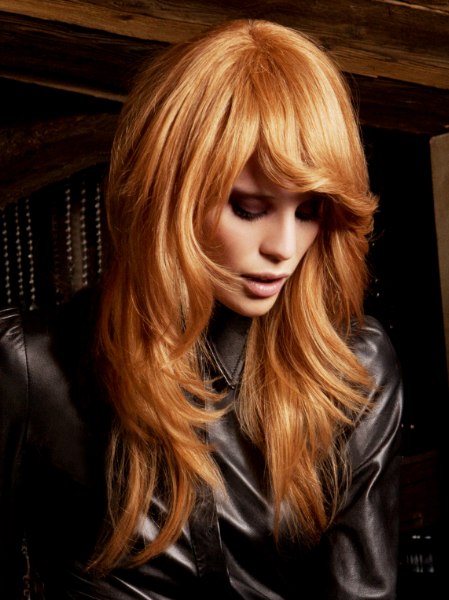 With fond remembrance but much modernization the 1970s are having a revival, at least when it comes to hair. We'll talk about the lava lamps later. The new vintage hairstyle comes with long sleek lines, perfect proportions and a lot of fine texture providing fluid movement.

A bit of lift in the roots creates decent volume on top and adds momentum to the curved tapering that frames her face. A beautiful part is the long side fringe with its feathered effect. A deep gold and copper mix is almost too hot to handle.


Knotted Updo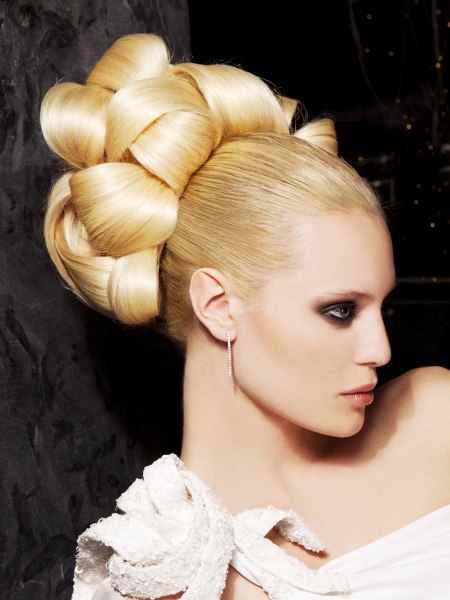 Sorry, but you won't be able to do this at home. However, if you dare, have your stylist give his or her best and create this more than stunning creation out of your long hair.

Parted in wide sections the hair is treated with a smoothing product to avoid any unruly activity and it is then folded and woven to a giant multi-strand, absolutely divine chignon.

Hairstyles: Jack Holt Coiffeur Créateur
Photography: Anissa Si

See also: Short hairstyles | Medium hairstyles | Long hairstyles