Innocence by Ocean Hairdressing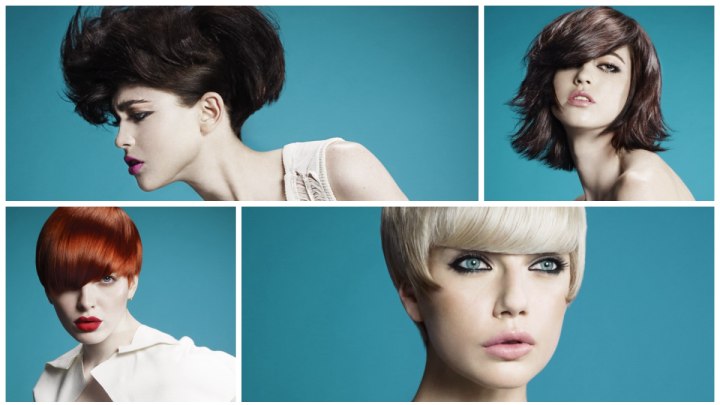 Hair looks healthiest when it is full and shiny. This was one of the goals in the creation of this small, but exquisite collection. The hairstyles are pure and give a nod to all of the essential elements of current trends in hair fashion.

Geometric shapes, asymmetry, wild texture, much movement and soft flowing curves are presented in the four main hair color groups, reduced to the purest tones of the natural spectrum - platinum blonde, copper red, very dark brunette and a cool medium brown.



Much emphasis was put on creating a healthy looking volume with various cutting and styling techniques so that the hair falls thick and with a silky sheen.


Geometry in Blonde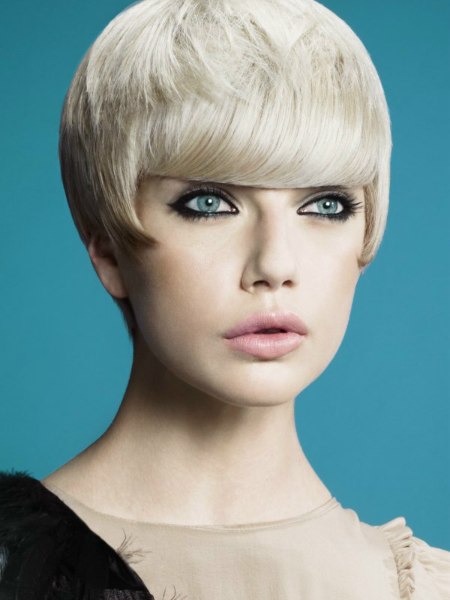 You may have missed out on your geometry classes in school, but you don't want to skip the cool styles of this season, especially the extravagant short haircuts with their eye catching lines and exciting stylings. In front this charming little hairstyle looks like an ultra short bob with a straight lined fringe that is gently curved with.

The short sides curl up onto her cheekbones and together with the bangs turn the eyes to the center of attention. The back is finely graduated and sits smooth and snug against the head. With the platinum blonde color this is an iconic look full of daring style elements like a top section styled in the opposite direction to create another visual treat.


Red Hair with Deep Bangs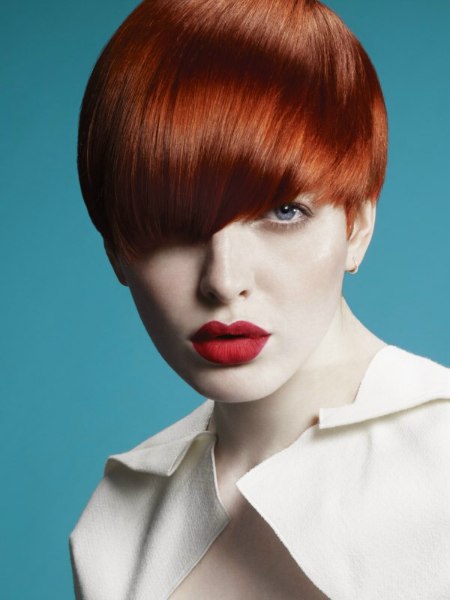 Short and not too sweet, this sexy hairstyle is just what the doctor ordered to make it through the colder months of the year. It is also proof that short looks are indeed seductive, especially when paired with a ruby red lipstick. The deep bangs cover one eye for a mysterious effect. This long stretch of hair originates high on the crown and plunges forward in satiny sleekness.

Sides cover about a third of the ear and are finely textured. For a cute and special effect a small strand serves as a faux sideburn, adding a feisty androgynous touch to it all.


Wild Volume Brunette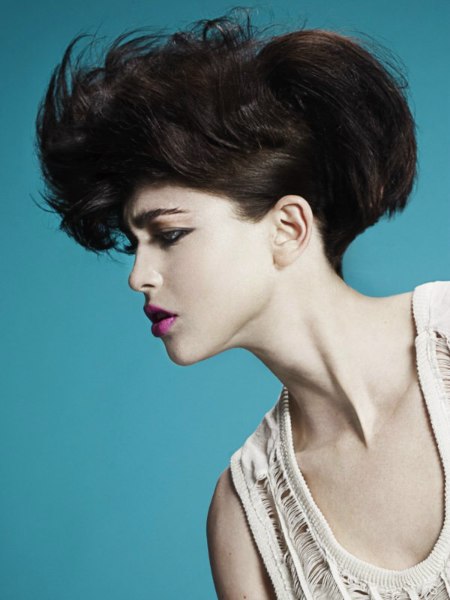 A little bit of eccentricity never hurts and this high volume hairstyle will keep you right on the pulse of the trends. The short haircut features a steeply graduated lower neck section and long top hair, slightly layered and textured.

It is the styling that brings in all of the virtuoso movement that will take everyone's breath away. Opposites create artistic tension and the mix of intense motion with high and forward swept sides and the sleeker and thick back are just a visual feast. The dark color adds great passion.


Tousled Bob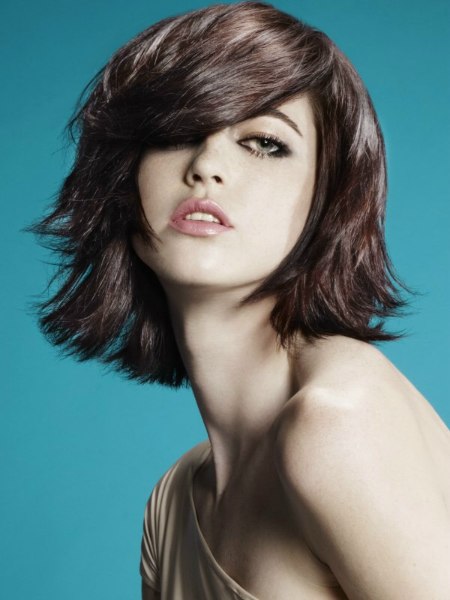 Shake it, Baby! The classic haircut got a make-over and is overwhelmingly sexy in this medium brown version. A thick, deep fringe plunges into her face from a low side part and it has the right length and texture for her to shake it to the side or to play with its seductive effect. A few strategically well placed layers enhance the swing and beautiful volume.

Hair: Ian Davies - Ocean Hairdressing
Make-up: Jo Frost
Styling: Jared Green
Photography: John Rawson