Luxury Collection by Gandini Club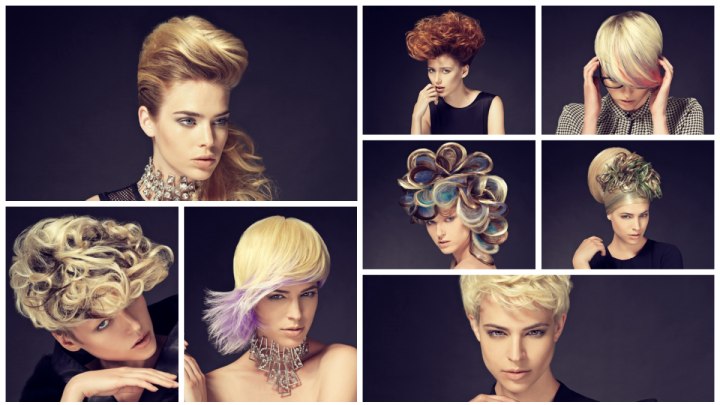 Scroll down for more photos ↓

Looking for some real over the top extravagance? Look no further and join the Club. The Gandini Club that is. The luxury collection features eight hairstyles that come from the realm of true experimentation, creativity with a combination of fine art and coiffure.

All that hair can be and that you never even dreamed of is revealed in a range of blonde tones with the most amazing color accents and shapes that have not yet been seen made out of hair. Most of the looks are even very wearable on a daily basis, whereas a few show off the real skill and imagination of the talented team. Expressive, modern, surreal and displaying a new definition of sophisticated.


Short Feline Cut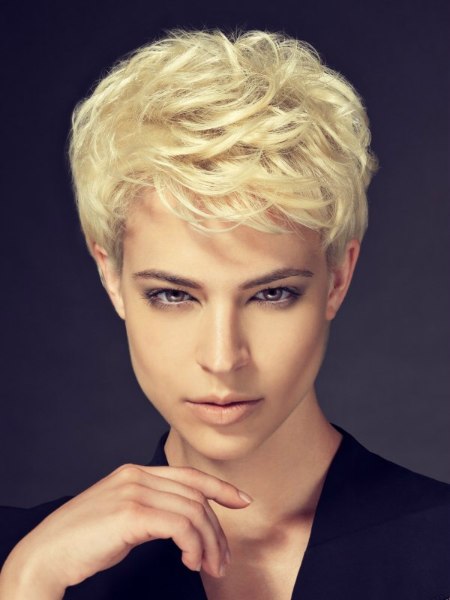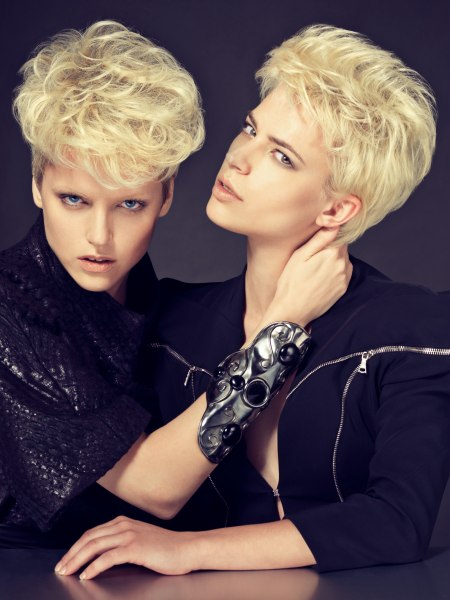 Sexy with a big Meow. A short haircut that has it all. Movement, texture, a precious color and sex appeal without end. The layers are wispy and light, bringing good volume to the crown. The outline of the cut is neat around the ears and in the back.

With its short fringe, nothing obstructs the gaze of her seductive eyes. For variation the volume can even be increased, by lifting the top hair even more. A very feminine hairstyle with an undeniable wild side.


Ebony and Ivory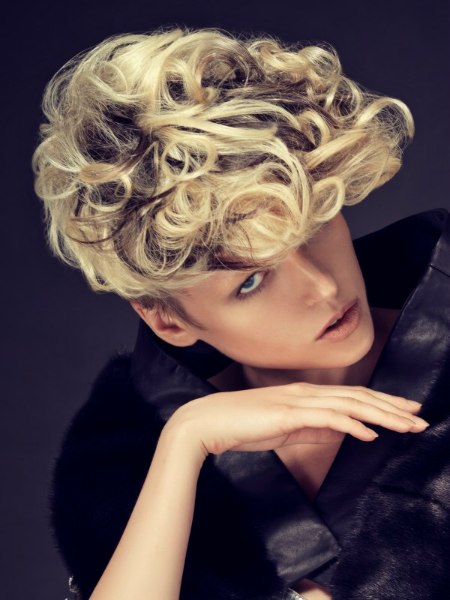 Short hair that is bold and soft at the same time. Just like her fur and steel outfit. A strong contrast of black and blonde is intense but softened by all of the fairy tale swirls and curls. The hair is cut to lengthen gradually from back to front with the result of rather long bangs that are lifted to new heights by turning into a grand quiff.

Movement and femininity through and trough, yet accompanied by the harsh contrast of an undercut and pointed sideburns makes for a spicy look that does not follow trends, but starts them.


Flaring Out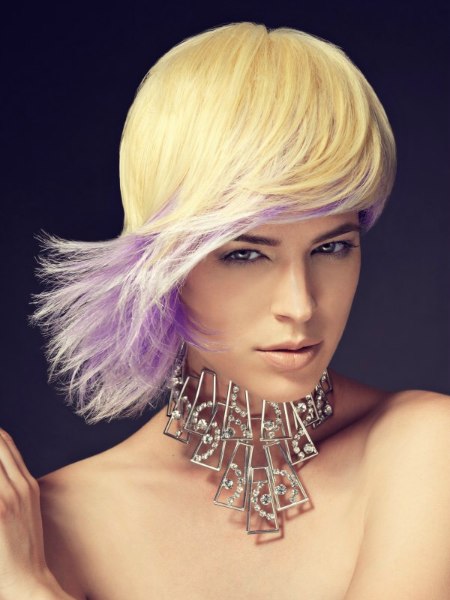 Extravagant in shape and color, this short hairstyle will not go unnoticed. Be a bit eccentric this season and show your dream colors. Here it is vanilla blonde on platinum with a hair color effect in a bright purple.

Asymmetry is a part of this creation as well and out of the top shaped like a mushroom cut grows a longer side section with fine layers and even finer texture.

The hair was given a gentle drift towards one side during styling and the long section was flared out to a feathery creation that nicely presents the purple touch underneath.


Rainbow in the Bangs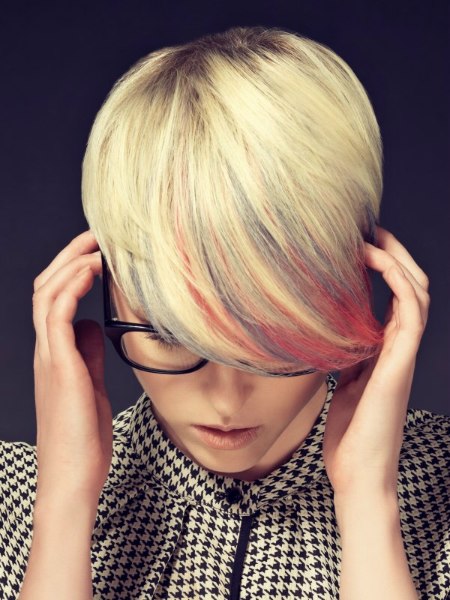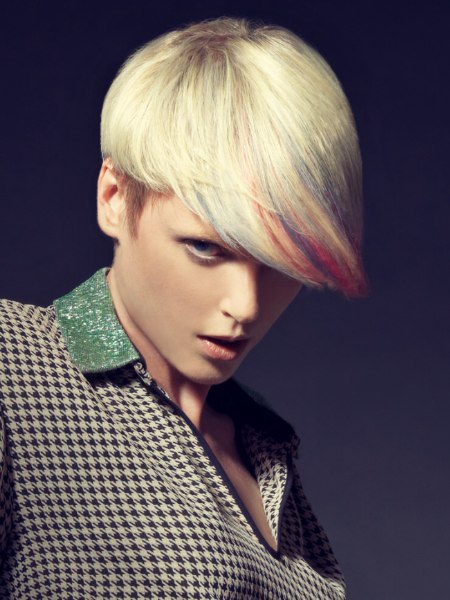 A short and sweet tulip petal shaped haircut, but not what your teacher would wear. A range of soft but not less intense hair colors takes the long frontal section out of the ordinary. Yellow, a muted red, a shadowy blue, blonde, several tones achieved by layering thin sheets of hair of different colors over each other.

Sides stop at the top of her ears and all of the lower parts are cut extremely short. Contrasts and playfulness let us see a well-known shape with new admiration.


High Fire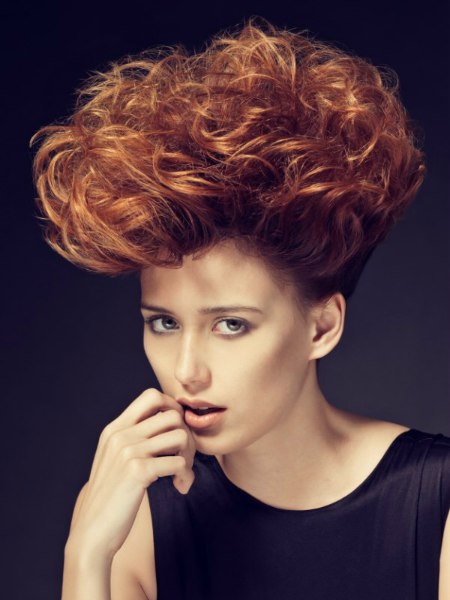 These locks don't mess around. Not only are they the highest and fanciest out there, but they also boast a color that will melt every ice within a one-mile radius. Risen to the occasion the slightly messy mass of hair shimmers in a warm gold with copper depth and bright sparkling highlights.

The hair was cut into layers and lifted up above her head. These come together in a mushroomy, round shape. But lets not think about vegetables now, but take a look also at her very simple but so classy little black dress. It does not steal the attention from the grandiose hair, but is super chic, nevertheless.


Leather, Lace and Hairy Glamour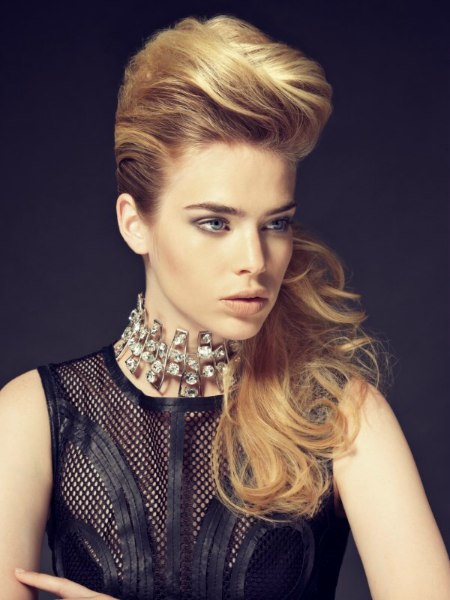 Looking for the right hairdo to wear with your diamonds and bad girl outfit? Try a mix of romance and edgy quiff. Both are very trendy and this hairstyle has all two favorites of the season. The long hair was teased and slung in wide sections on and over the top, then gathered to a thick side ponytail.

A hot iron makes the ends this curly and with a little kneading and mussing, the perfect texture emerges almost by itself. Her natural looking honey blonde gains so much more character with the deeper tones underneath and along the sides.


Modern Art Hair Turban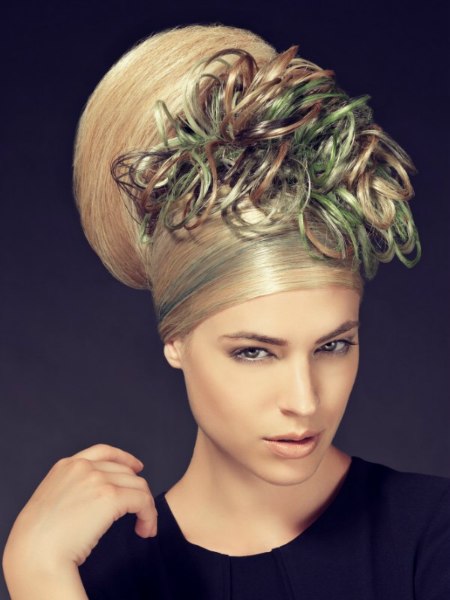 No hat could be as spectacular as this exploding turban made of hair. It takes a strong artistic vision and the skill of a hair master to create this amazing sculpture that is way to beautiful to ever sleep on this hair again.

Wide sections of blonde hair with shadings in a metallic green tone were wrapped around the head and built up to an incredible height. The center opens up and a flood of multicolored curls spill out with full force. Green, copper and gold are perhaps an unusual combination, but it works so well!


The Sixth Dimension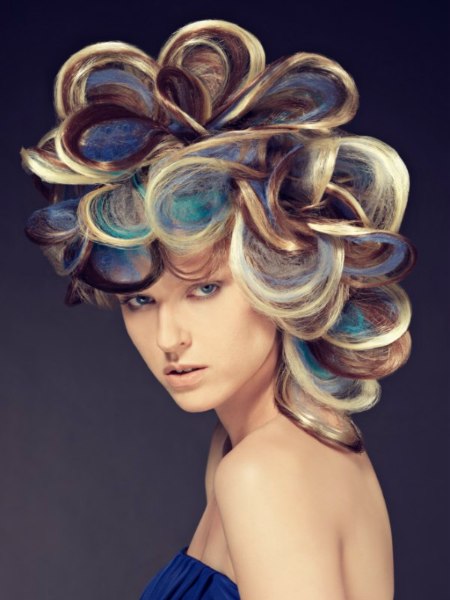 Flower Power par excellence with a nod to all of those beautiful peacocks in the world. Loops of multicolored hair with alternating blonde, blue and dark brown hues magically turn into an exotic plant of Cirque du Soleil caliber.

This updo is made for a very special occasion and will surely be one of the most unforgettable hairstyles you will ever have on your head. Play with hair colors and pick your own favorites!

Hairstyles: Gandini Team for Vitality's
Styling: GD Styling
Make-up: Elisa Rampi
Photography: Paulo Renflte

See also: Short hairstyles | Up styles