Farouk Systems Europe
Fall-Winter 12 Hairstyles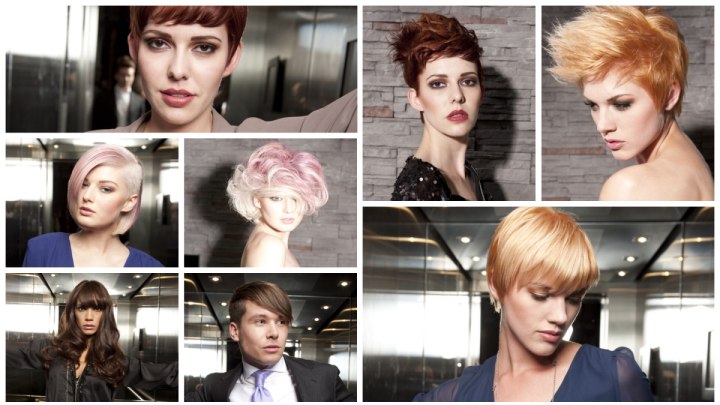 Scroll down for more photos ↓

Think Pink! One of the hottest colors of the season is, like it or not, a cotton candy pink. Farouk Systems Europe picks up this trend in their collection together with other very yummy colors, cuts and stylings.

Daring is the word and self-expression a given, with no limit to the imagination nor to the palette. Strong textures in bold cuts, mostly short, dominate the scene.



Movement, versatility and a good dose of sexy is the common trait. The new hairstyles are presented here with an example of how flexible the styling options are. You find one "tame" version and suggestions on how to style the same cut for the hours after dusk.


Highlights and a Bump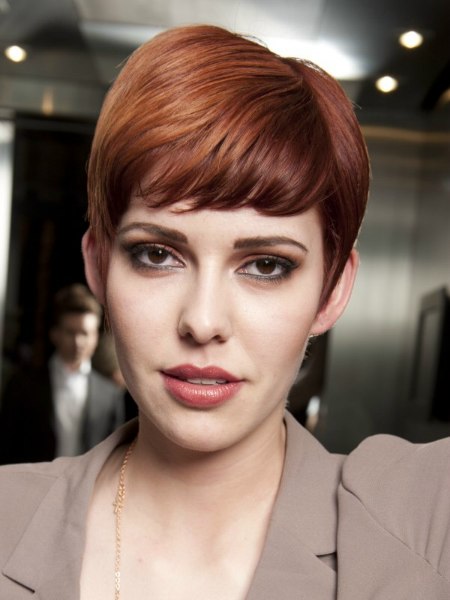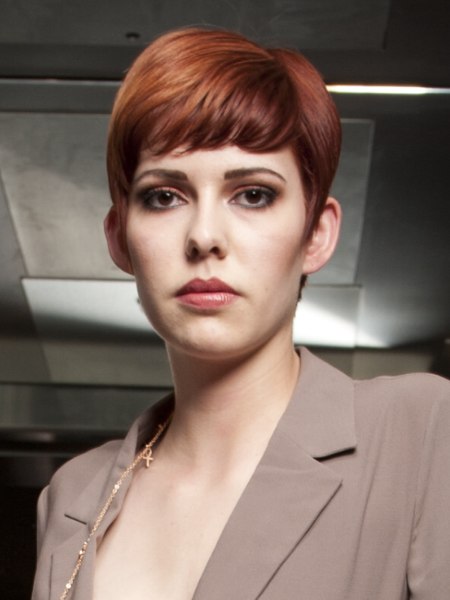 The little sideways curves in the textured bangs are just the beginning of the fun. This adorable and very short haircut has a lot of details that reveal themselves at a closer look.

Subtle and stylish, the hairstyle reels us in with its intricate application of color and the highlights which are more dominant on the wider side and towards the top. This effect is enhanced also by the bumpy little lift on the crown that adds a unique shape and pretty volume. A little preppy and a little feisty, a look for many occasions.


After Hours Pixie Cut Styling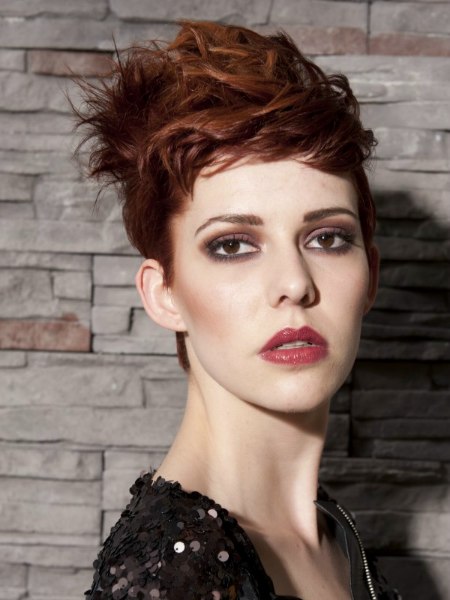 After Happy Hour it is time to explore the various facets of the wild side that slumbers inside the clean outline of the pixie haircut from before.

With a lot of lift, steep uprising of spiky strands, mixed with a stream of separated and seemingly random strands, the smooth chic suddenly turns wild and bold. The combination of different directions and multiple textures together with the color effects turns the charisma to the max.


Neat & Sporty Chic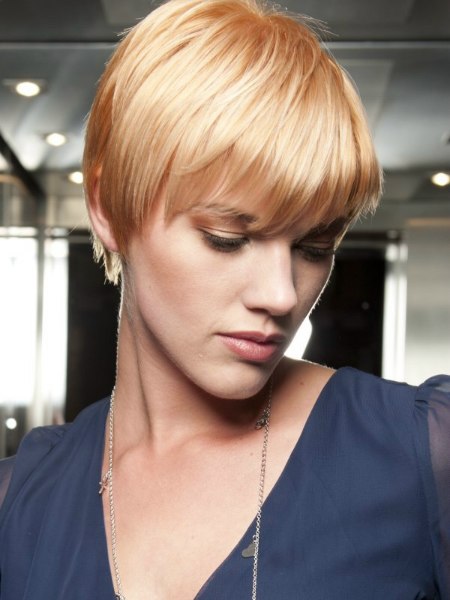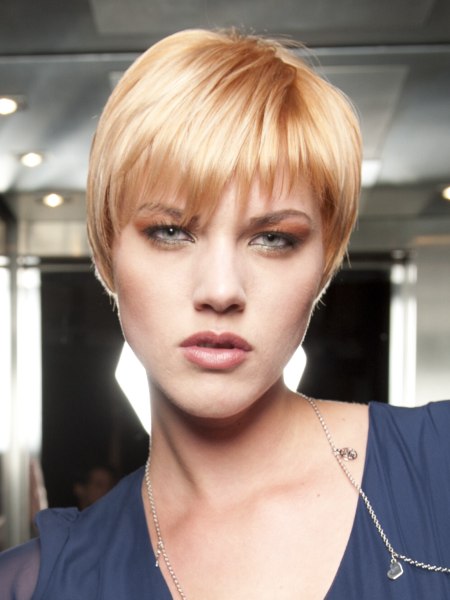 A short haircut with long, gentle layers and light texture around the edges. This slim look is a typical wash and go style that is super easy to wear. The practical aspects however come with a lot of fashion and even some drama, as you can see in the next image.

This version here is the easy going styling that seduces with its silky simplicity. Drenched in a very golden blonde and with make-up that repeats this color, it has a natural and yet exquisite and artsy appeal. Check out the following photo for the other side of this trendy hairstyle.


Dramatic Metamorphosis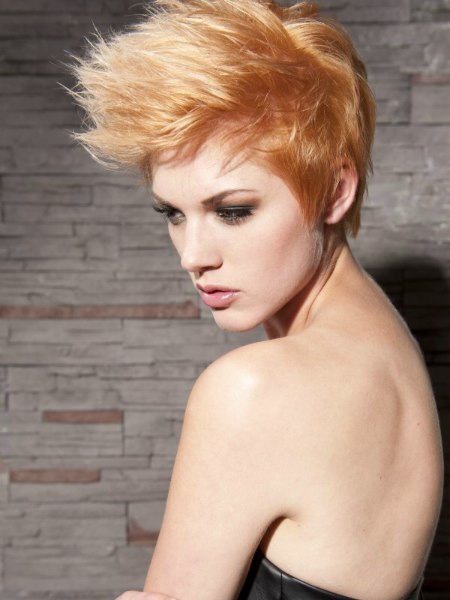 Now she is showing her real feathers! Bold and not to be ignored, this short hairstyle comes with determination. Golden spikes, finely woven in the magical kingdom of cool hairstyles, her formerly understated look now gives it all. The sides are still pointing demurely downward but above her temples is where the action is happening.

The hair was lifted up in needle-sharp texture and directed slightly forward. This angle gives it a very interesting dynamic. A bit of rounded volume is created in the back with a round brush and completes this image of rebellion and fashion.


Undercut and the Bob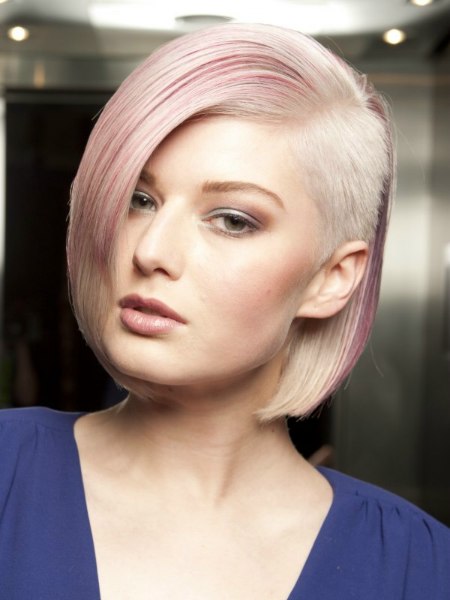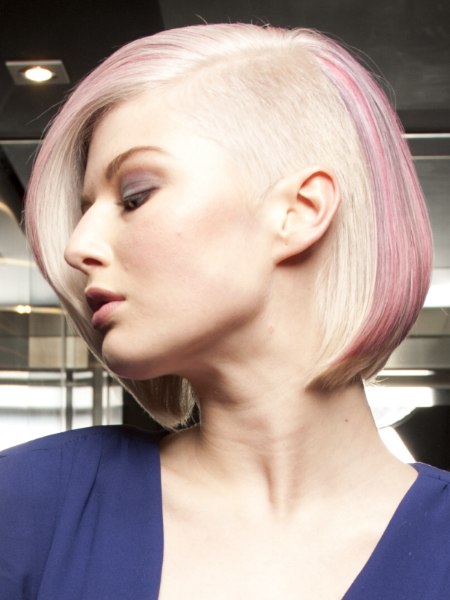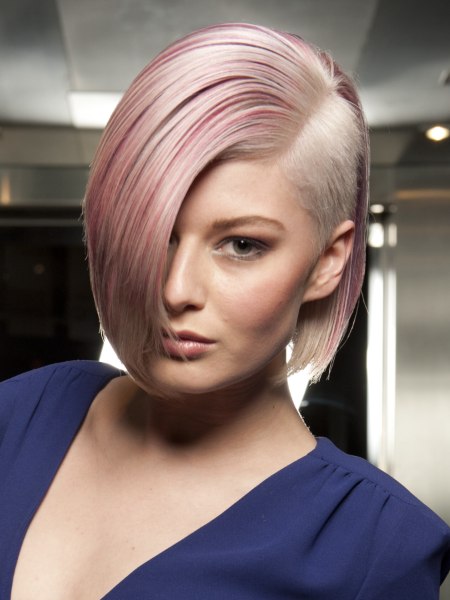 Undercuts offer amazing possibilities to add spice to classic haircuts. A section clipper cut millimeter short next to or under longer hair still makes everyone look twice. You can wear them hidden and only reveal them once in a while, or quite open like on the side of a chin length bob.



The amount and shape of this undercut is intriguing and stands out with the platinum blonde color that contrasts the pink hue found all about the rest of the sleek, gently layered cut. See how you can take this adorable hairstyle to diva fabulous with one more scroll...


Pink Champagne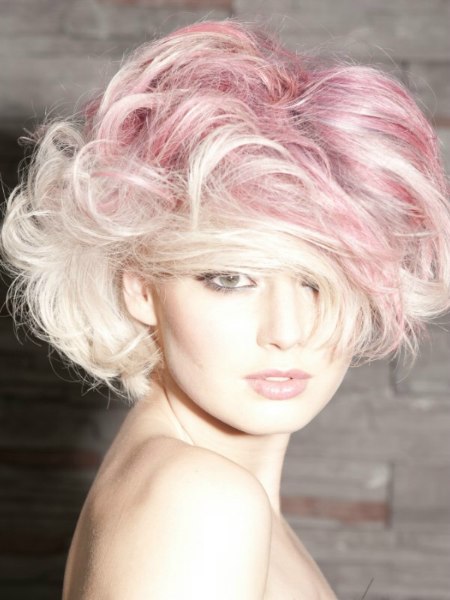 A hairstyle as invigorating as the famous sparkling wine! Giant, knock-out waves take the breath away and turn knees into jello with their sheer velocity. Not a single hair remains untouched by the magnificent volume that also separates the two iridescent colors - bright platinum blonde and champagne bubble pink.

It does not get more diva than this and one of the biggest surprises, a radical undercut is not even the star of this styling version. It is in the next one, though...


Asymmetrical Waves with Undercut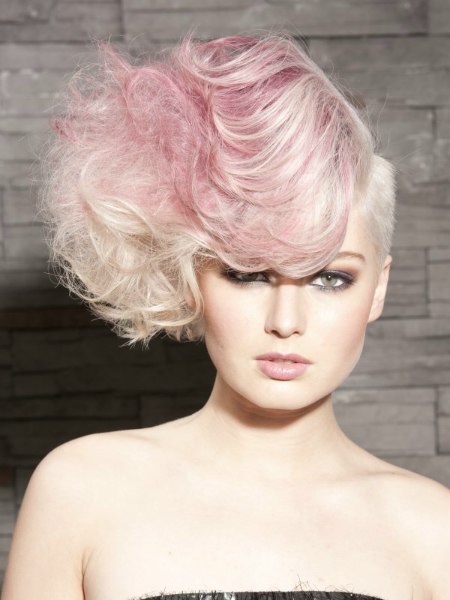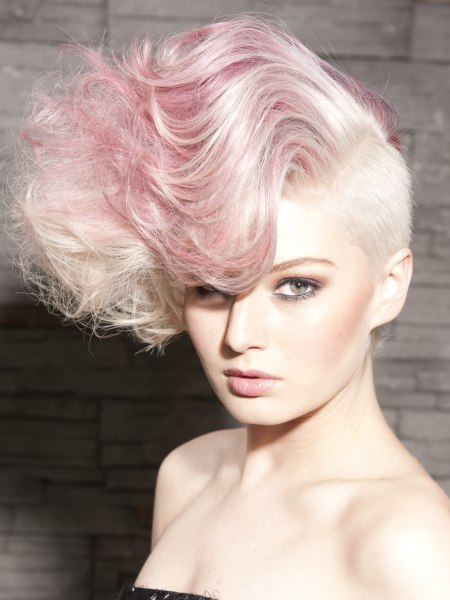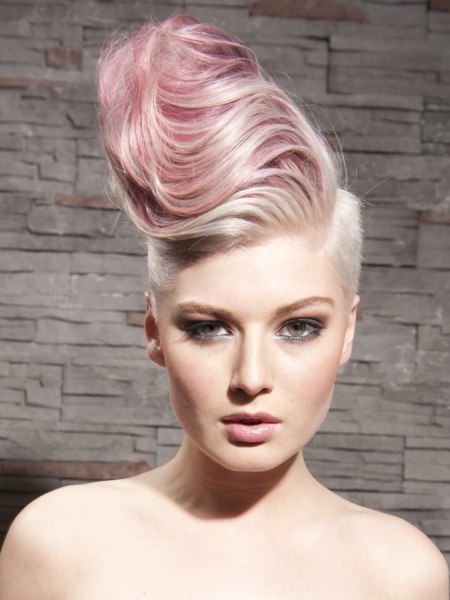 Push it to the limit and show how flamboyant you can be. Pink pastel colored fireworks of cult-ready style are waiting to illuminate your world as well. A smoothly layered bob cut is pumped full with anti-gravity volume together with huge, sexy waves and then styled to one side, revealing the bold undercut on one side.

This hairstyle can be worn in a bit of disarray with a cotton candy texture, or sleeker with full focus and definition of the chantilly shape.


Modern Bangs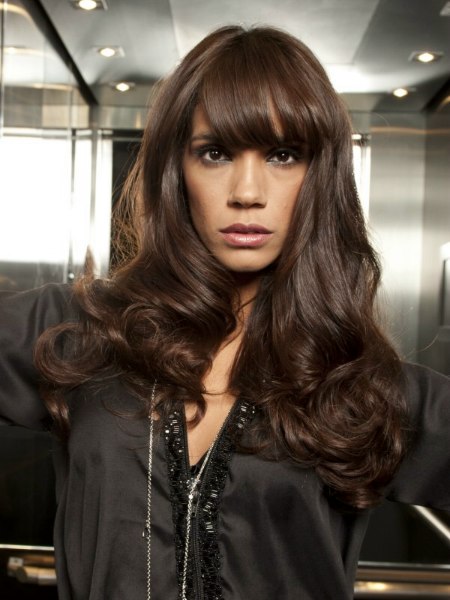 Modern bangs often have a little curve built in and a casual fall. This styling looks fabulous with long hair such as seen here.

Mid-back length with just a few long and wide layers the brunette hair turns into a high-class luxury hairstyle with the big curls that flow out of the generous waves. Treated with a smoothing product and a shine enhancer, hair like this is all you need as an accessory.


Elegant Front Chignon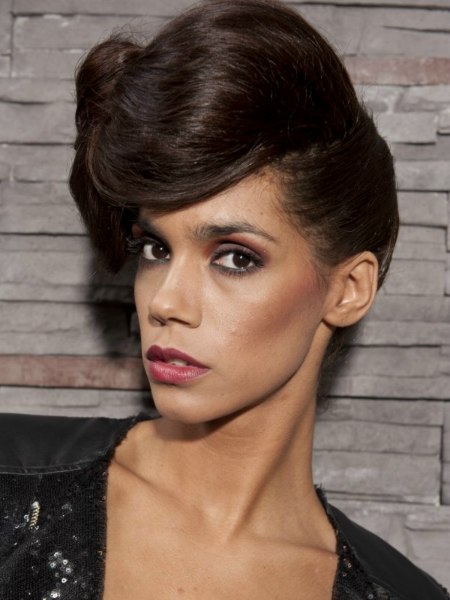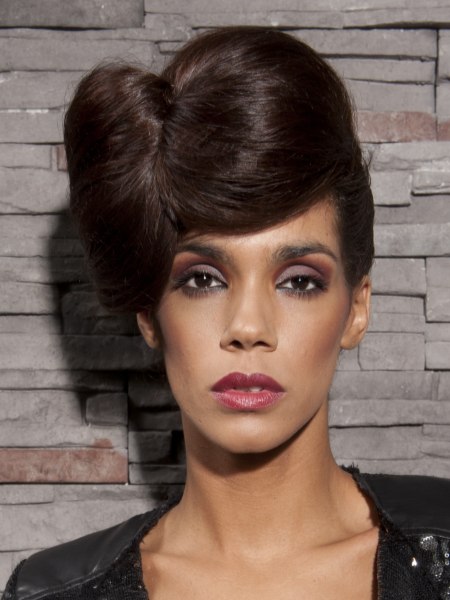 If you are looking for a new way to wear your long hair up in a festive style, this may be a solution. Just turn it around! Instead of in the back the hair was wrapped around and actually gathered on the side in front, were it was pinned to a lofty, light chignon structure.

Her bangs are now hidden and replaced by the low curve of the creation. A tightfitting side and back section lets the voluminous front shine in all of its possible glory.


1940s Inspired Haircut for Men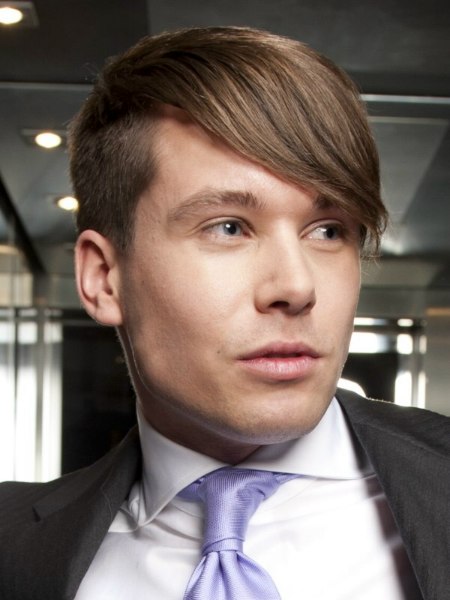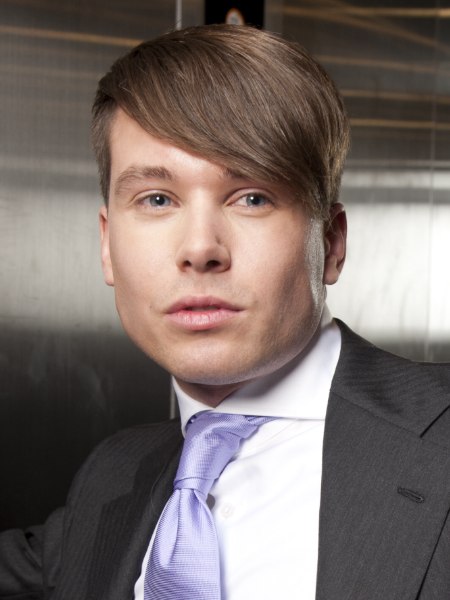 Modern managers have their own idea of modern hair fashion for men, and antiquated trends are kicked to where they belong. Retro meets classily is the trend and we can find a progressive and even rebellious element like an extreme difference of lengths and shaved sections combined with a tie and suit.

The long top hair can be used to express himself either in a smooth and sleek manner or with some volume, as a quiff for the after party.

Hair Design: Patrick Kalle - Farouk Systems Europe

See also: Short hairstyles | Long hairstyles | Up styles | Men's hairstyles