Joanne O'Neill Hair Design, Dunloy

Joanne explains the look that caught the judges eye and clinched her a place in the Grand Final; "My haircut was based on the lead character in the French film Amelie. Catwalk collections by John Galliano and Alexander McQueen inspired the outfit that my model was wearing. It's a really strong, vibrant look."

The extravagancy from the professional favor with the colour red cannot be over emphasized and Joanne O'Neill's magic begins with her fine taste of clove, cinnamon and dashes of red pepper skillfully blended upon her work of art. Blunted bangs have been construed high above her brows; with one shadow of difference molded into a triangle arrow on the sides.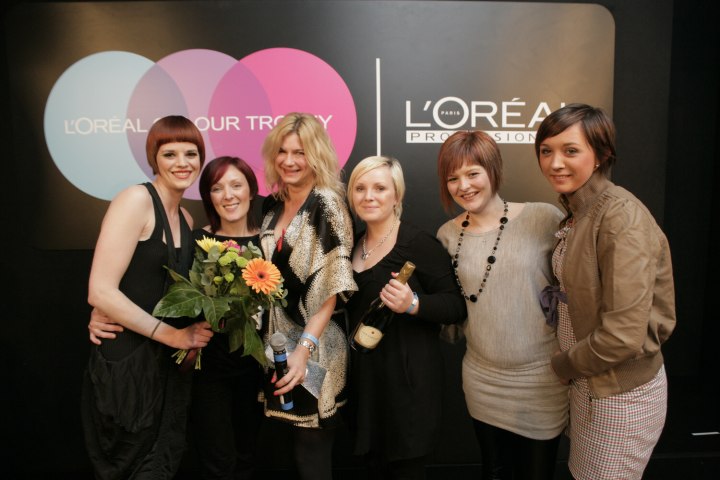 More Grand Finalists

Photo Credits: L'Oréal Professionnel

Related posts:
Short hairstyles
Concave bob with a sleek finish
Smooth short haircut with a longer neckline