Zuni Hair Consultants, Belfast

Noel and Lynn explain the look that caught the judges eye and clinched them a place in the Grand Final; "We wanted to create high fashion glamour with an edge. The strong sculpted shape of the haircut gives a bold angular look combined with luminous block colour to give instant sophistication. Simple make-up with an emphasis on the brows adds a dramatic twist. Strong elegant styling finishes the look."

Belfast takes a step forward with Zuni Hair Consultants bringing a short and award winning signature haircut. A high end of a modern techno design becomes apparent in the whipped smoothness of the white platinum colour. The zipped hair on the sides and back display the conformity of the haircut over to the side.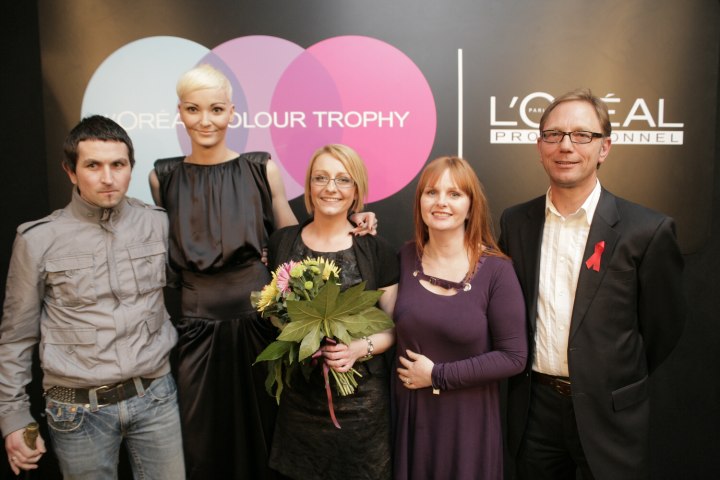 More Grand Finalists

Photo Credits: L'Oréal Professionnel

Related posts:
Short hairstyles
Striking short hairstyle