Ramsay & Johnson, Sunderland

Sara and Zoe explain the look that caught the judges eye and clinched them a place in the Grand Final; "We wanted to created a sophisticated but glamorous look that was commercial enough for clients to aspire to. We kept it on trend by incorporating fabric embellishments and beautiful, feminine ruffles."

Ramsay & Johnson revealed their slick moves in the short haircut that placed them into the Grand Finalist competition. Featuring hair colouring with light and dark lines complete with shading, the haircut drew attention with every single hair in perfect place. The blunted edged bangs that transparently strove over the brows put a touch of elegance upon everyone's mind.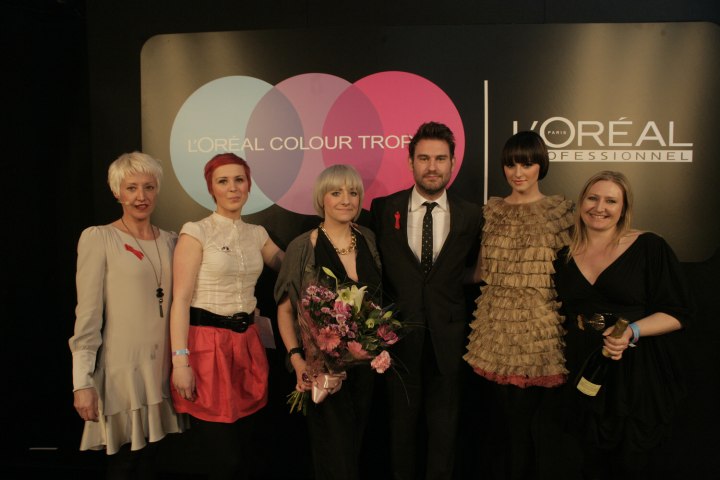 More Grand Finalists

Photo Credits: L'Oréal Professionnel

Related posts:
Short hairstyles
Short face framing bob
Sleek modern bob with bangs