West Row Hairdressing, Wetherby

Nicola and Sally explain the look that caught the judges eye and clinched them a place in the Grand Final; "We took our inspiration from Gareth Pugh's Autumn/Winter 2009 collection. We loved the way he mixed leather with satin to create different silhouettes and textures. Using this approach as a starting point for our hair colour, we created a short hairstyle with a 3D effect that mimicked the way fabrics, such as satin, look when they hit the light."

West Row Hairdressing moves into the field of special effects with their colouring of charcoal black surrounding the warm advent of mahogany/magenta/pomegranate browns. Creatively cropped hair with a heavy helmet is accented around the front and sides and there are sharp arrows placed along the cheeklines. The back is clipped up closely along the nape to give all the attention to the fontal area.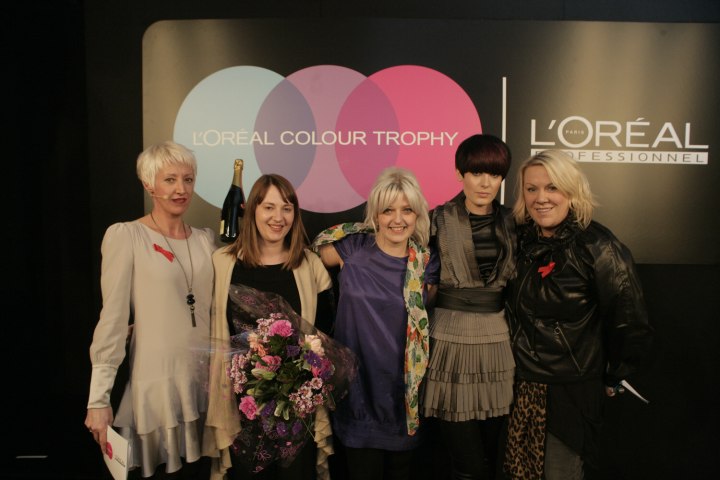 More Grand Finalists

Photo Credits: L'Oréal Professionnel

See also: Short hairstyles