Short Round Graduation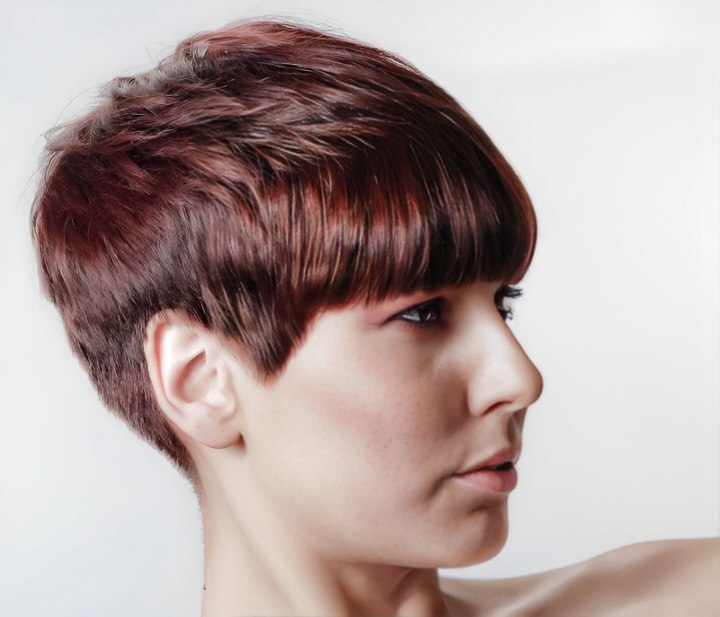 Step by step guide on how to cut a short round graduation from Stacey Broughton, myhairdressers.com

An excellent grounding technique from Stacey Broughton, full of discipline and control producing clever soft curves worthy of any salon floor. The result is a pixie with a sleek, round graduation with a square take in the front creating a heavy, exotic, seductive frame with even axial swing through the top.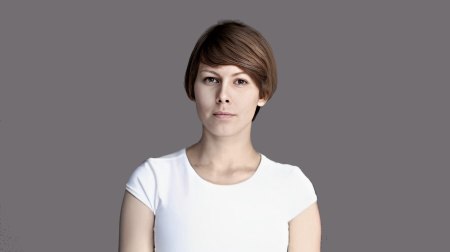 Before: Mary before the cut.




Step 1: Begin with a vertical section from crown to nape. Then take a horizontal section above both the curvature of the head and the occipital bone. This section will be your guide.

Please note although the section is taken above the curve of the head the section will lie on the curve once cut.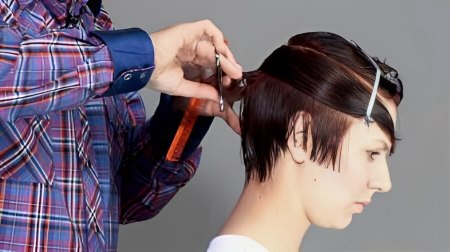 Step 2: Starting in the centre back, elevate the section and over-direct downwards and cut a square line parallel to the head shape.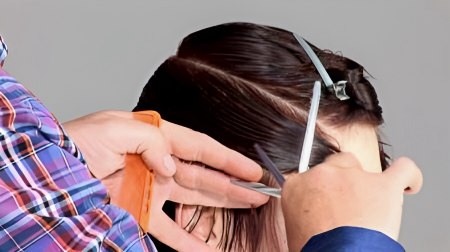 Step 3: Using the previous section as a guide, work this line through to the front hairline.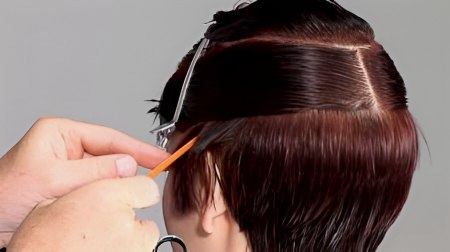 Step 4: Repeat this process on the second side. This forms the internal guide from back to front.




Step 5: Return to the centre-back. Using your top section as a guide, work a graduated shape from long to short into the nape area. Work initially with a vertical section.

Next Page

Subscribe to View Training Video