Gary Gill @ Monroe Hairdressing
British Hairdressing Awards Finalist - Southern Region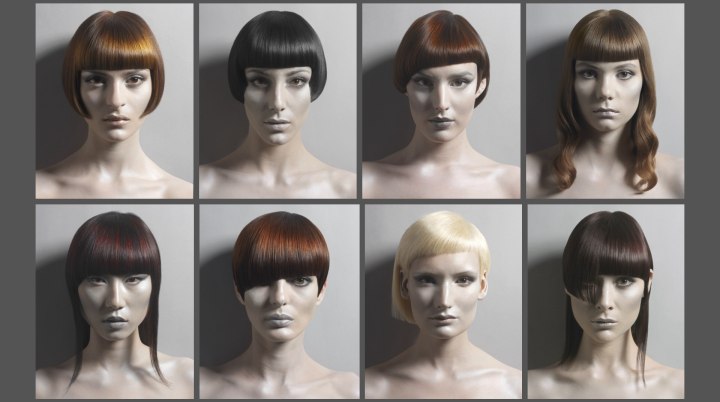 Gary Gill exhibits glassy smooth hairstyles that are cut in various degrees of diverse bobs with asymmetrical edges, waves or texturized locks of hair.

Espresso, vanilla, gold and mahogany are just a few of the hair colors that magnetize the presentation of these professional haircuts.


Angled Bangs


A rich warm saddle chestnut color exudes professionalism with the exciting appeal of an asymmetrical touch to the blunted angle of the bangs. Every line of hair from the crown is constructed toward the face into seamless perfection.


Smooth Bangs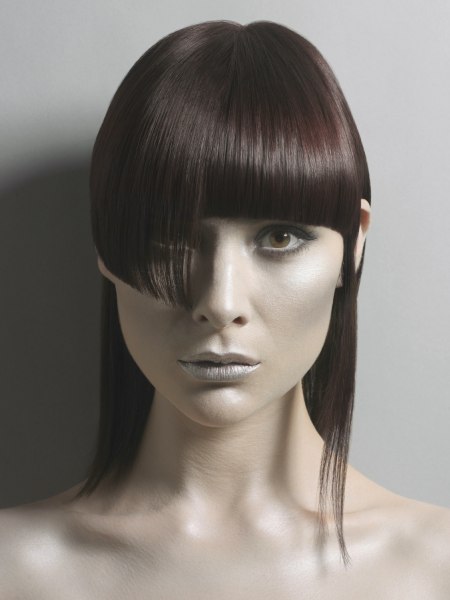 Heavy crowned eggplant colored bangs drop into a smooth edge in the front, with a lone section of hair that comes over the original bangs and measures half way over the ear. The rest of the hair is tweaked to tip upon the shoulders. Spritz for gloss.


Polished Bob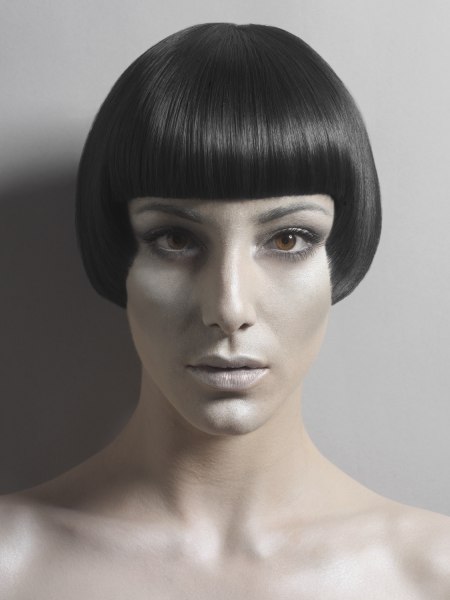 Gary Gill clips a type of bob that begins in the crown and is combed toward the face. Edged around to accentuate the eyes of the model. Sleek and polished, short and structured in the nape, this is for the most demanding woman.


Full Blunt Bangs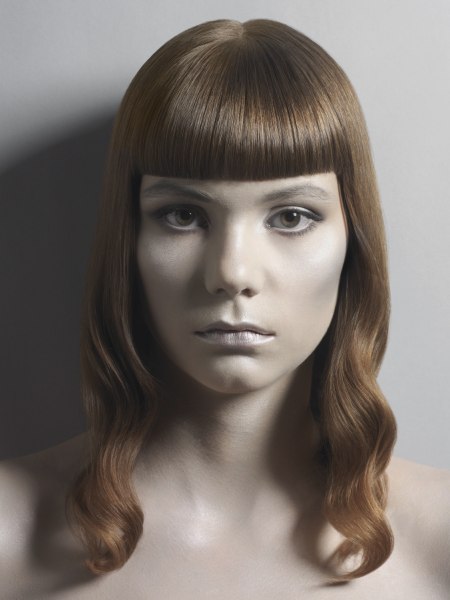 Light brown hair reacts boldly with full blunt bangs that are softened by lengthier hair that falls in graceful waves and casual coils that dip just a bit below the model's shoulders. The use of a medium curling iron will assist toward this hairstyle.


Blunt Fringe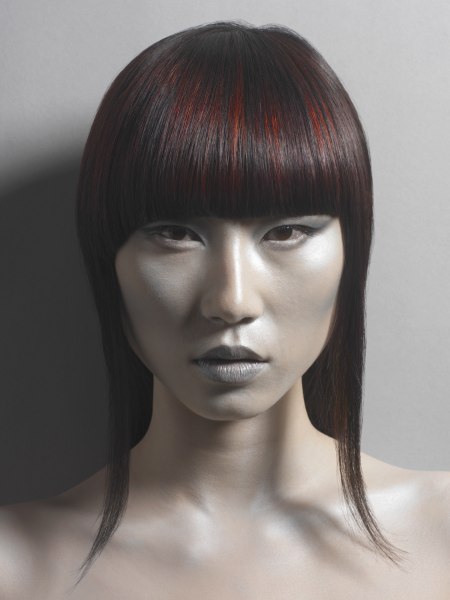 Slices of smoky black hair integrate with a persimmon type of red in blunt bangs that continue to edge around the side of the temple while covering the brows. Wisps of hair are delicately smoothed along the sides. Spritz gloss for sheen.


Semi Bob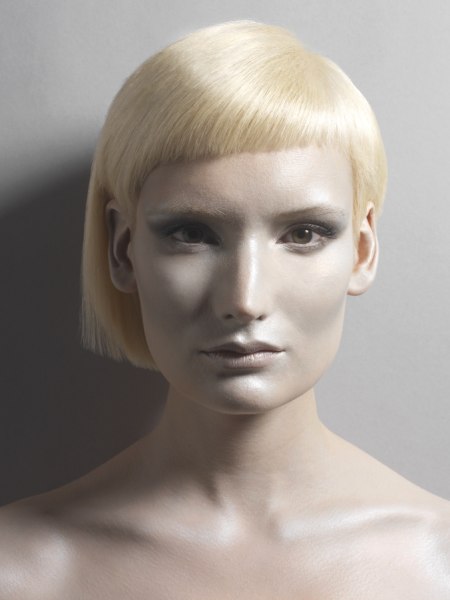 An incomparable hairstyle is brought by a simple clip of the scissors with an angle that began in the far corner of the model's temple area. The hair is fashioned down and over to the side allowing for plenty of bulk in the cut.

The hair is cut into a semi bob with very short angled bangs. Spritz gloss to achieve the soft silky appearance seen on the photo.


Asymmetrical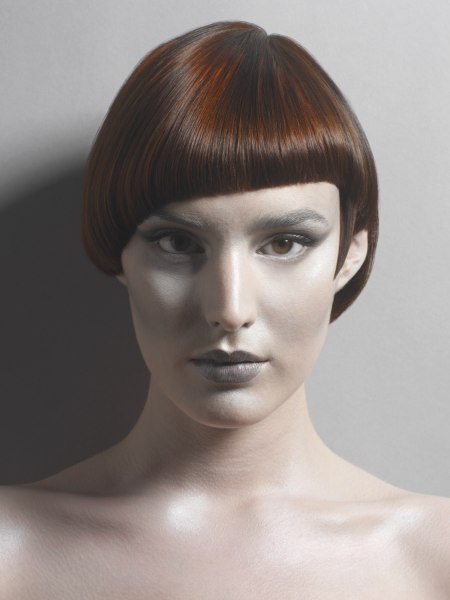 Like that of a close-fitting cap that is cocked to the side of the head is this short hairstyle designed into an asymmetrical pattern with the one side covering all but the ear lobe.

The other side's hair is tucked behind the ear and high side burns. Comb from the crown and into place with the touch of a brush.


Shiny Bob Cut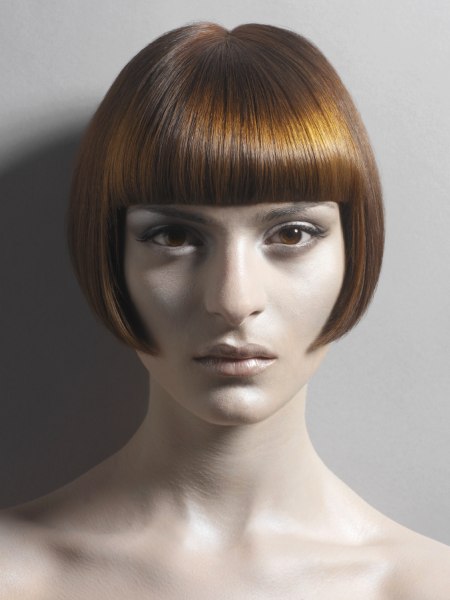 A methodical short bob cut is portrayed with a shiny glass surface and color of a tiger's eye that begins in the crown and is combed toward the face and along the sides just under the high cheek bones of the model. Spritz gloss for the sheen.

Hair: Gary Gill @ Monroe Hairdressing
Make-up: Phylis Cohen @ Terri Manduca
Photography: Paul Hopkins
Products: Wella

See also: Short hairstyles | Medium hairstyles