Bonce by Donna Mitchell

Scroll down for more photos ↓

This collection, created by Donna Mitchell at Bonce in Walsall, gives us hairstyles with flowing lines and a common theme of smoothness. Smoothness in finish, flow and wave, even in curl.

Whether the cut is long and ravishing, or short and chic, the styles are clearly defined and appealing. The colors shown are ideal for the styles they are paired with, and each is a rich and lustrous tone for each.


Chic and Short Haircut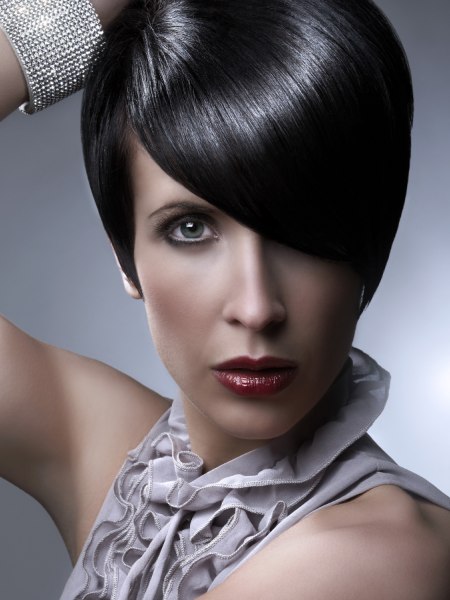 This chic and short contour haircut features a long fringe with a curved line and smooth tapering at the sides and nape areas. The styling consists of a smooth, blow-dried finish followed by smooth ironing.

The hair color is a rich, high-gloss ebony with a cool undertone and high-shine finish. The hairstyle is ideal for long angular faces with sharp features, as the smooth, curving lines and horizontal bulk help to balance the silhouette.


Long Flowing Haircut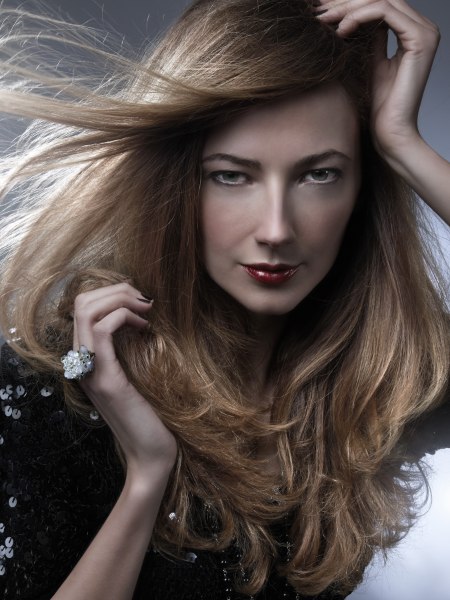 This hairstyle is a long, flowing cut with a little layering along the lower quarter of the lengths. The color is a toasted wheat tone with golden highlights that give depth and add visual interest to a simple style.

The styling is a classic blow-out with emphasis on smoothness and soft curves. A round brush is likely used to create the soft bends at the ends of the hair.


Multitoned Hair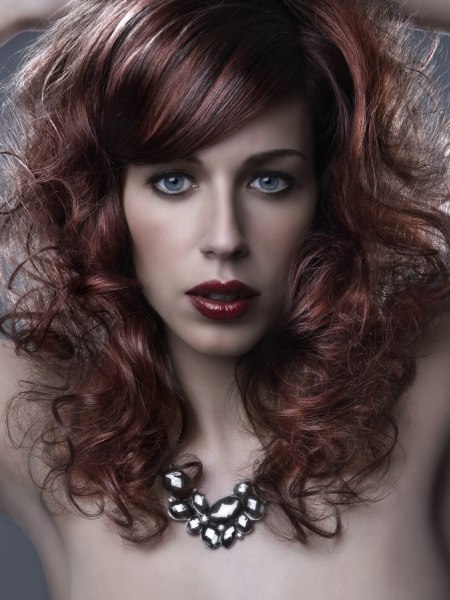 This multitoned head of copper, cinnamon and auburn strands is cut with long layers and a long, curved fringe section. The dimensional color adds visual interest and increases the depth of the curls in the styling. The hair styling itself is most easily achieved using a roller set for long-lasting curl and body.

The hair is parted along the left side, and the fringe is swept across the forehead smoothly so that the highlighting emphasizes the smoothness. Once set, the curls are combed out into a frothy, soft spray of hair that spills down the sides of the face and across the shoulders.


Sleek and Shiny Hair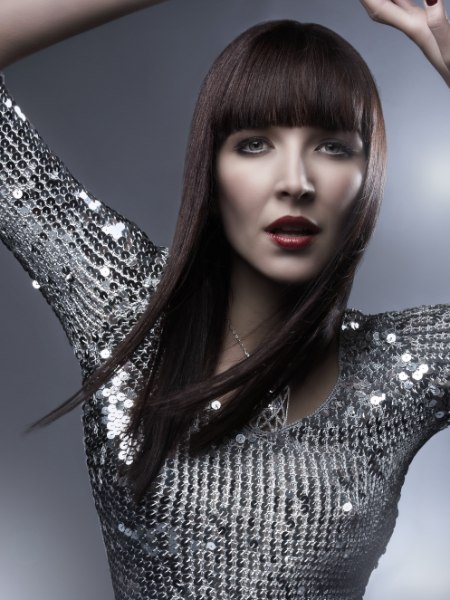 Sleek and shiny are the buzzwords for this clean, simple long hairstyle. The hair is cut into a blunt, horizontal fringe. The side and back sections are razor cut into a textured finish on the ends and the whole is blown straight and pressed smooth with a flat iron to give a glossy finish.

The warm, sable color is naturally highlighted and gives glow to the style that is enhanced by the smooth, satiny finish of the styling.

Hair: Donna Mitchell at Bonce, Walsall
Make-up and Styling: Justine Collins
Photography: Richard Miles
Products: L'Oreal Professional

See also: Short hairstyles | Long hairstyles