SS08 by KSFH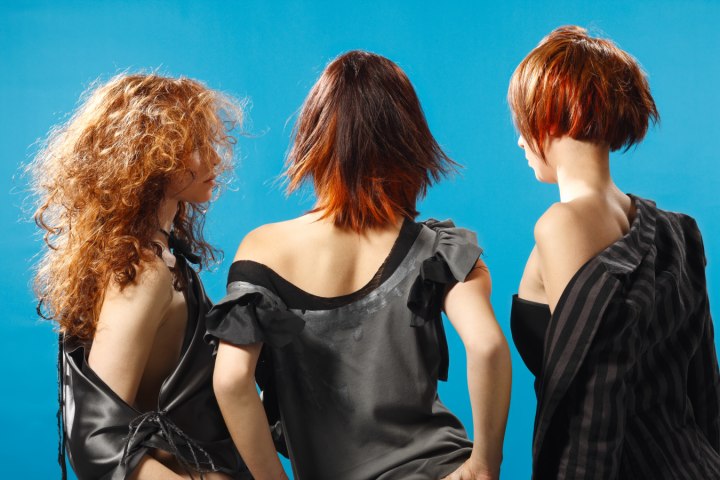 The collection of styles from KSF Hair for Spring and Summer takes a step forward from their "Central Line" collection, building on the inspiration of high-energy, bold designs.

The styles are created with lots of texture, and heavy weight lines combined with movement and length to create balance. The color techniques used are bolder and have sharper contrast than in previous collections. The overall effect is the creation of a collection full of light, energy, and new femininity to the fashionable feeling.


Loosely Curled Hair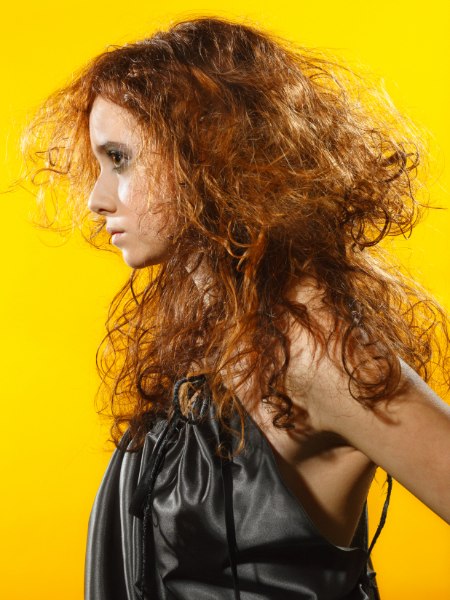 This long, layered auburn style is a two-tiered creation. The long, loosely curled hair is cut so that the upper layers create a strong weight line along the chin level, while the lower layers are cut to rest at the bust line.

The base tone of the hair - a soft medium brown - is warmed and enlivened by the addition of rich, auburn color, adding depth to the hair's tone. Both tiers of the hair are textured and the hair's waves are styled to maximize volume and give a soft, airy effect.


Focus to the Eyes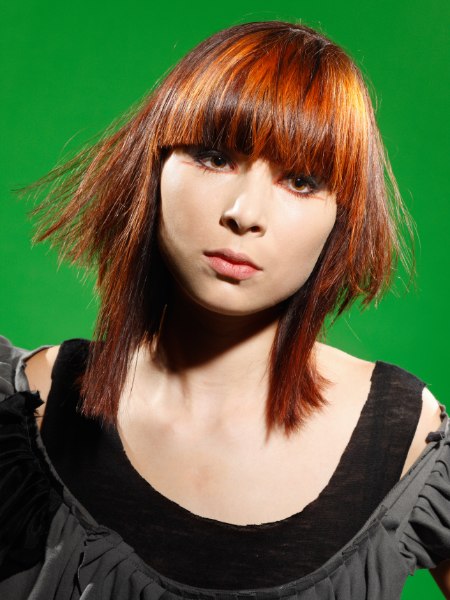 Here we see another multi-tiered look - this time with three levels - though on a much smaller scale. The smooth, silken strands are cut in a more classic blunt cut with textured ends falling to the collarbone. Then, the upper layers are cut to create a separate weight line with a beveled edge to enhance the volume of the style.

The low-slung, blunt-cut fringe provides the third weight line and gives strong focus to the eyes of the model. The horizontal lines of the style are balanced by the strong vertical lines created by the fiery copper highlights against the dark auburn base color.


Rounded Silhouette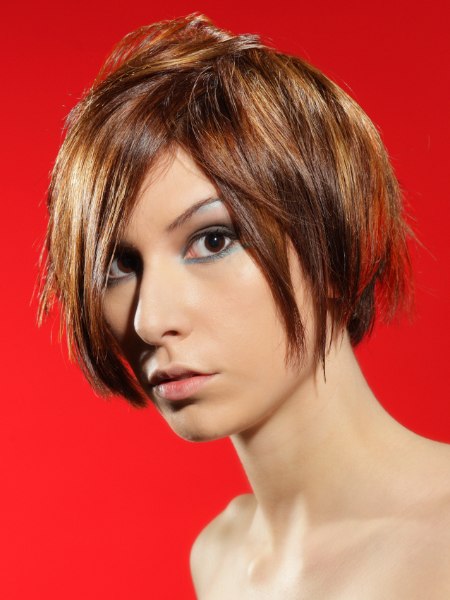 In this bob style, classic styling meets new design elements. The rounded silhouette of the style is achieved by the addition of box layering to allow for the addition of volume in styling. The perimeter of the hair is undercut to allow the ends of the hair to move freely and provide a clean line.

The forward portion of the style is marked by the longer locks designed to frame the face. Even more than the classic weight lines at the chin level of the style, the style is, in and of itself, forward-heavy, with emphasis placed on the forward lengths of the hair to provide strong framing of the facial features.

Hair: Kristijan Petek & Marko Beltram for KSFH
Colour: Marko Beltram for ksfh
Make-up: Avrelija for ksfh
Photography: Peter Marinšek
Styling: Nina Mlakar
Haircosmetics: Schwarzkopf Professional