Central Line by KSFH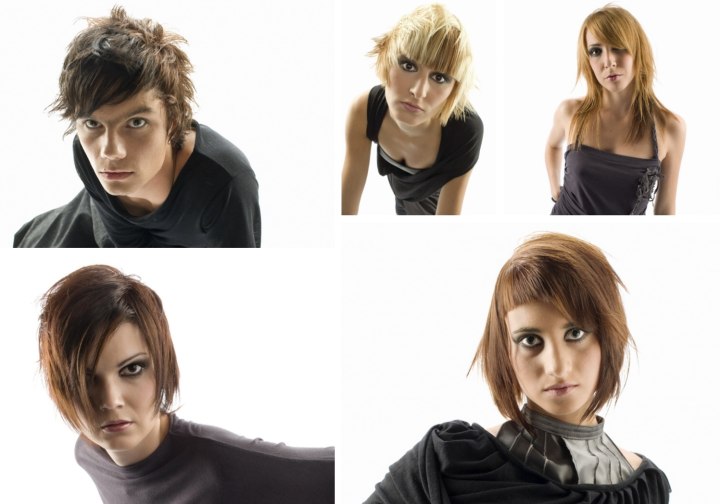 Scroll down for more photos ↓

The creative team at KSFH has introduced their hairstyle collection featuring hair designs inspired by the grunge and detail punk looks reminiscent of the early 1990s. Artists like Cobain, and Manson (Marilyn) and designers like Yamamoto, Westwood and Dior are all credited as muses for the styles seen here.

The cuts are designed to be versatile and many feature the option to be undercut to minimize bulk in undesired areas.



Color for the collection is kept to harmonizing shades and tones in the colors suitable for the model. The variance in hair colors is subtle, but may include wide swaths of color or thin slices and highlights or lowlights.

The cuts are styled by the designers as shown, but offer a variety of styling options, from volume & structure, to smooth and straight. It is this balance between the structured and smooth that is recognized as the Central Line.


Grunge Hairstyle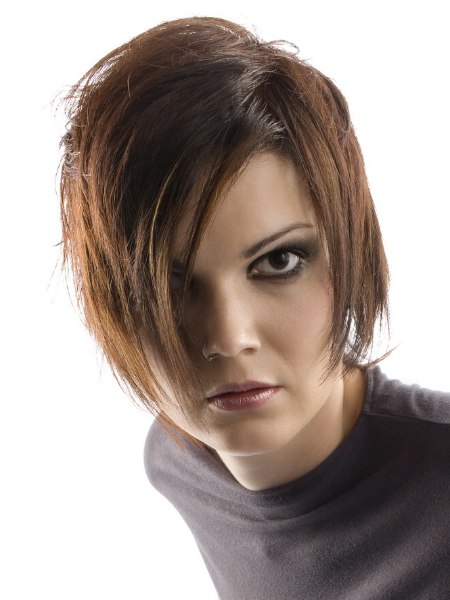 This layered, short, swing hairstyle is cut with a razor and heavily textured to create the classic grunge style. The hair color is a rich brown with warmer overtones applied as wide panels of top-layered color.

The cut is styled with a muddled side parting and swept fringe area. The use of product is intended to add volume and texture to the hair.


Asymmetrical Haircut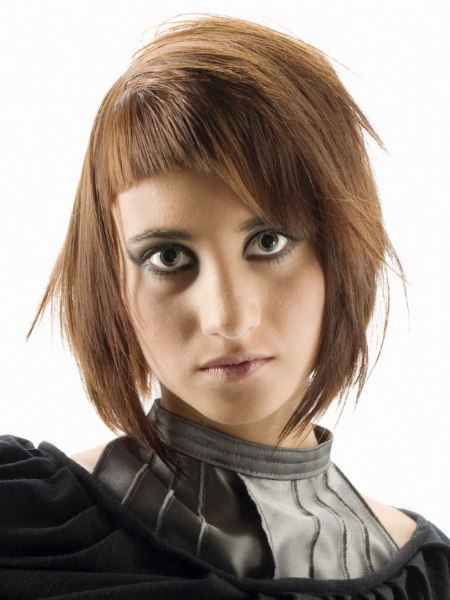 This asymmetrical cut features a wide range of elements: a strong, A-line bob base, with heavy razor texture. A blunt-cut half-fringe reverts to a long, textured fringe on the opposing side.

The layers are styled to offer added visual interest with sporadic tendrils sticking out around the style. The color is a soft brown, with subtly lighter streaks of highlighting.


Staggered Lengths Hair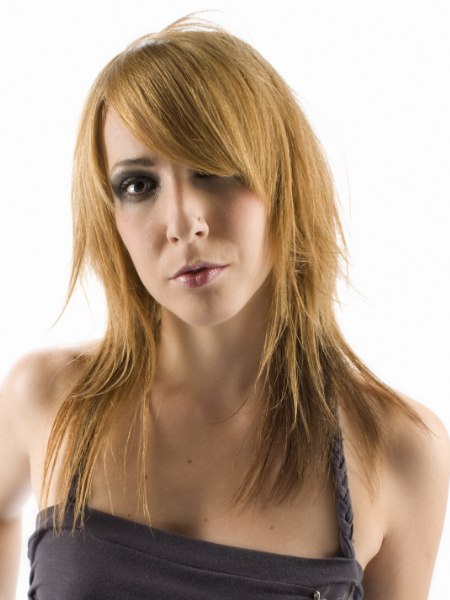 Long layers, razor cut with staggered lengths, are showcased in dark flaxen tresses. The side-swept fringe area and forward layering frames the face beautifully. Combining structured, but straight lengths.

The hair color is graduated light to dark from the upper to the lower layers. The overall effect is one of wonton style and in-your-face attitude.


Bob with Box Layers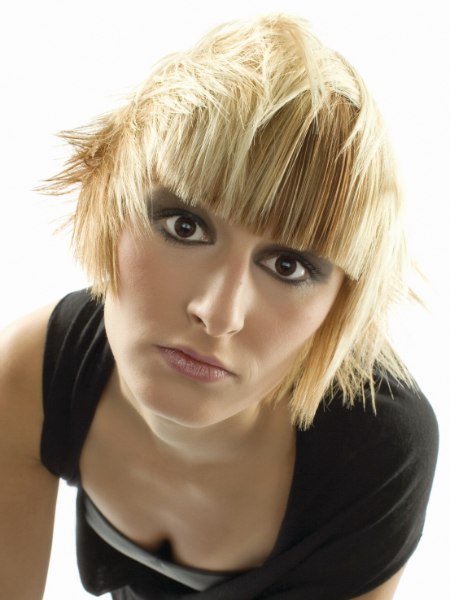 This style features hard clean lines and sharp, structured styling. The light yellow-blonde hair is multi-toned in thick sections and cut in an asymmetrical bob style with box layers and lots of forward styling in very structured and textured formats.

The hard line of the fringe is slightly curved, and the hair is styled with texturing product to give the strands substance and firm hold.


Young Man's Hair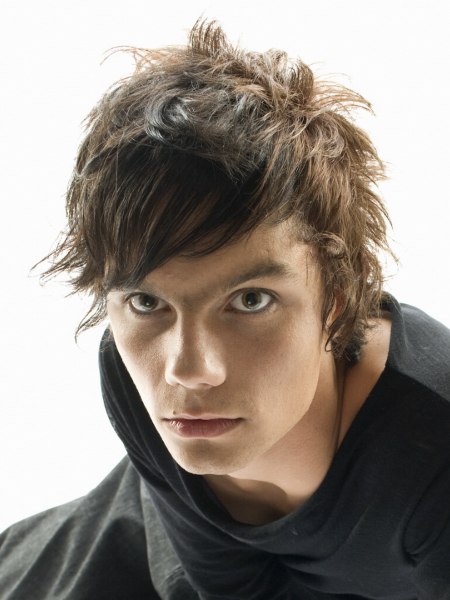 This young man's wavy hair is cut in choppy layering with razor texture to give a soft finish to the curved lines of the hair. The styling is generally in a forward and side swept direction to create the central line and enhance the asymmetry of the style.

The hair color is a neutral brown with a medium tone toward the back of the head and darkening forward to a near black shade.

Hair: KSFH Creative Team - Slovenia
Make-up: Avrelija
Photography: Peter Marinšek
Styling: Nina Mlakar
Haircosmetics: L'Oréal Professionnel

See also: Short hairstyles | Medium hairstyles | Long hairstyles | Men's hairstyles