Classic Chic by Roland Strasser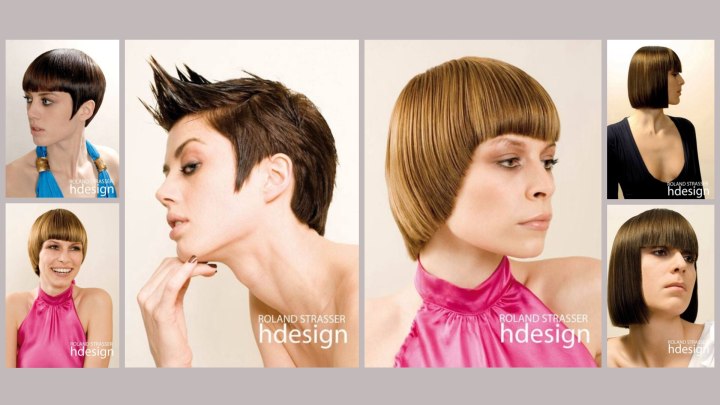 The Philosophy:

We don't create trends - people make the trends!

The Character:

Main feature of the collection are accurate geometric contours that are framing the face in a distinctive and yet soft manner. Bangs cut with finesse support the symmetry of the hairstyles.

Classic Chic stands for strength, extravagance and Beauty de Luxe - exciting looks that are advancing to an everyday eyecatcher.



The Styling:

That variations are versatile - the effect is clear. The hairstyles captivate with straight and also structured visuals - the looks are indescribably feminine, sophisticated and fall into shape all by themselves.

Whether business-like or sexy - each styling conveys classical elegance mixed with a good dose of provocation.


Short in the Neck Hairstyle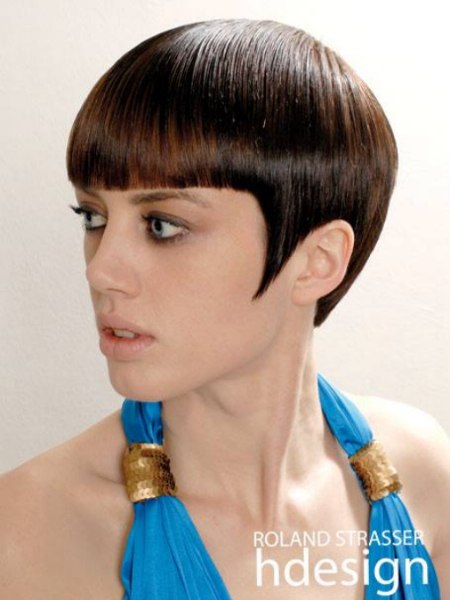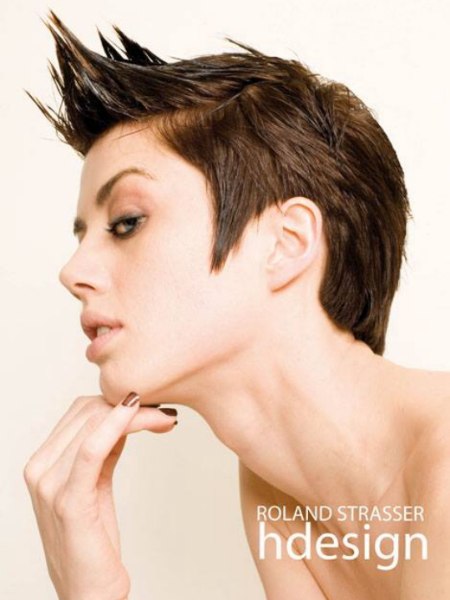 Cut as if with a laser. Total precision. Revealing ears and cheekbones. The bangs form a lightly rounded and blunt line just a touch above the eyebrows. The allover silhouette is round and short in the neck.

The hair is soft and straight, flowing around the face in a silky shine. To spice it up ad some gel and spike up the front.


Mireille Matthieu Hair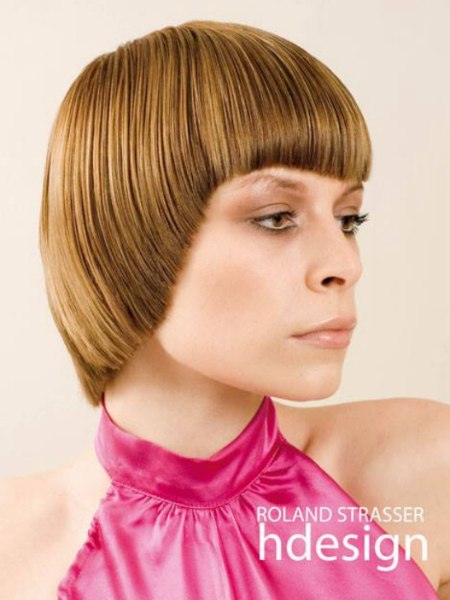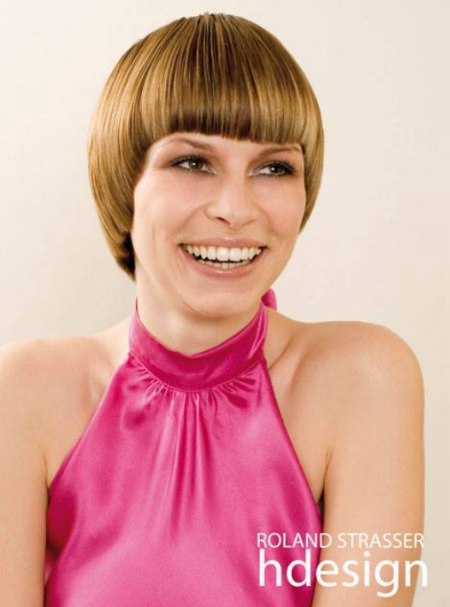 A clean hairstyle thriving with simple elegance bringing all attention to the face. Mireille Matthieu has been a faithful fan to this type of cut for decades and it is back now to enchant new porcelain teint fashionistas.

Here the dark blonde crop was lighted up with a golden honey blonde and light blonde streaks. The bangs are shaped in a slight wave right above the eyebrows. Notice the rounded corners.


Super Straight Bob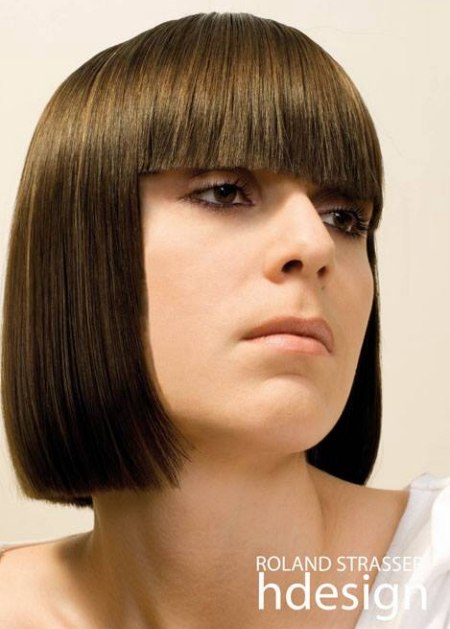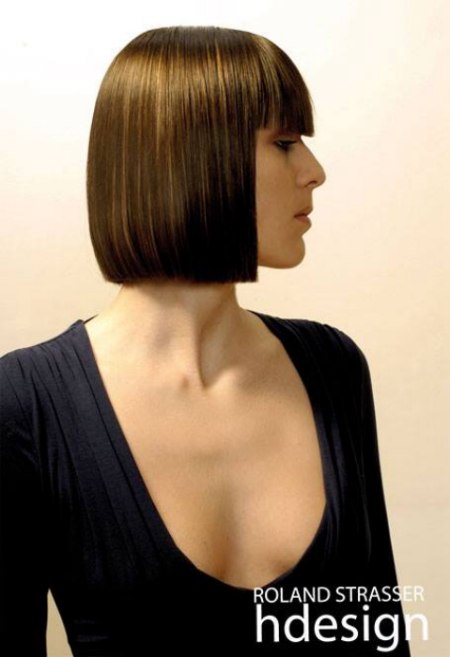 The magic bob that never ages. Here it is in its purest form. Super straight lines, geometry as an artistic masterpiece. The hair is cut at one straight and precise length at the middle of the neck.

The bangs cover the eyebrows and reach all the way to the temples on both sides. The strictness of the style is softened with the chocolaty color, livened up with some honey colored highlights.

Hair: Roland Strasser Creative Team
Make-up: Peter Schindler
Photography: Oliver Ottenschläger
Outfit: Niko Fechter
Design: Angela Tesar