Bob Hairstyles for Older Women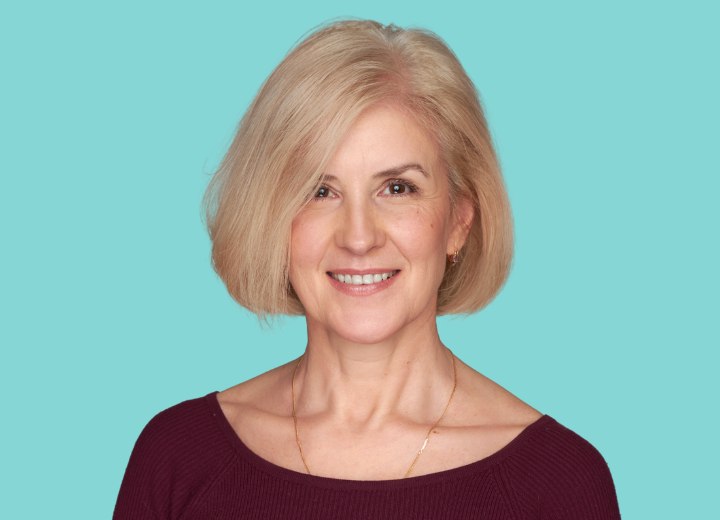 Q: Are bob hairstyles ok for older women or will it makes us look even older? Is there actually any type of bob (graduated, inverted...) that can make us look younger?

A: The trick to looking younger is to feel good about how you look. It's not as vital to try to create a specific style to achieve the youthful effect, but to find a good-looking, classic style and employ it in a modern way. The bob is a wonderful tool for this endeavour.



It's versatile and adaptable and looks good on a variety of face shapes. In fact, it is probably one of the more consistently worn hairstyles in the hairdresser's repertoire. Bob hairstyles for older women don't necessarily follow any guidelines that aren't addressed with a woman of any age.

Overall, the haircolor is generally softer in the older woman, which can be a result of natural lightening due to age, or because the woman wants to soften the look of her face through the use of lighter haircolor.

Make sure the hairstyle balances the face, and works with the features, and you're golden. For a look at some of the older women who are wearing the bob style and wearing it well (or not), take a look at these beauties: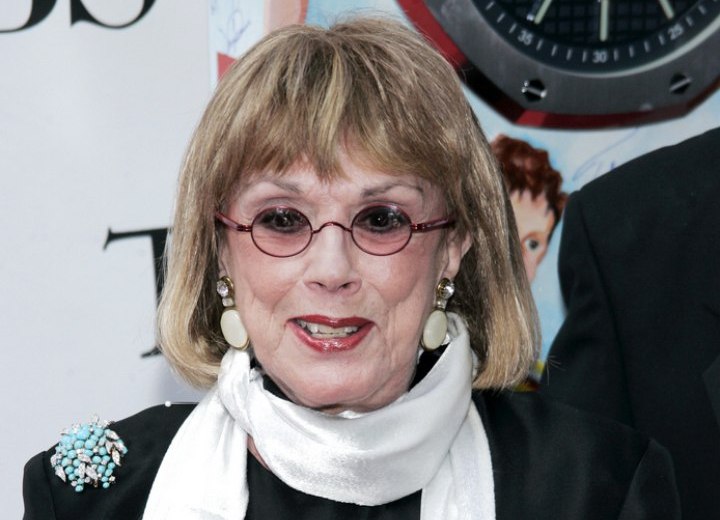 Ms. Phyllis Newman is a 76-year-old actress and singer on the American stage who is sporting a classic, blunt-cut bob for her faun-brown hair. She probably wants to start adding a little volume and bend to the hair at this point, since the harder angles and lines are reinforcing the looks of similar lines in her face.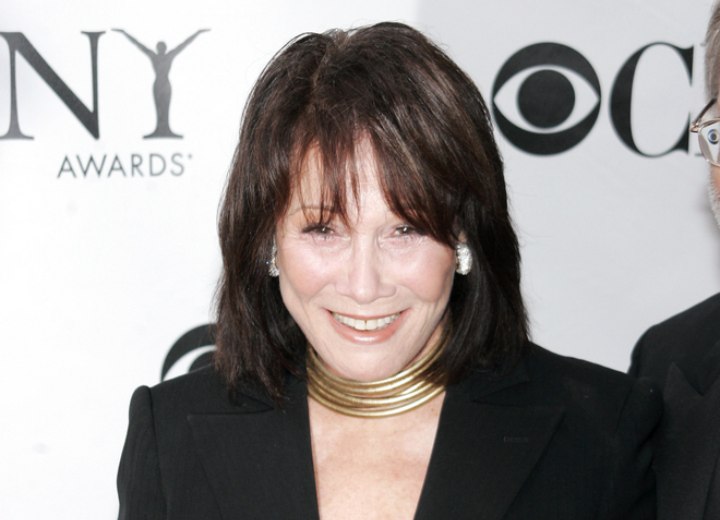 At 67, Michelle Lee is the same stunning beauty she was in her heyday on Knots Landing. This American singer/dancer/actress shows us how to rock a soft, modern bob. The fringe and perimeter are textured with a razor and create soft edging for the face, and give gentle bends to the hair to mask the signs of aging. Her naturally sable brunette is only slightly softened with coffee highlights.

While most of you have never heard of her, Broadway publicity legend, Shirley Herz (who in her 70s has worked with names like Rosalind Russell, Mikhail Baryshnikov, and famed playwright Edward Albee) is charmingly vivacious with her pale, cool-blonde, stacked bob. The stacking isn't steep, but the styling allows for plenty of volume and the necessary layering in the fringe makes for a soft, flattering look.

©Hairfinder.com

See also:

Hairstyles for Older Women

Neck Length Bob for Older Women