Blonde & Blond by Intercoiffure Mondial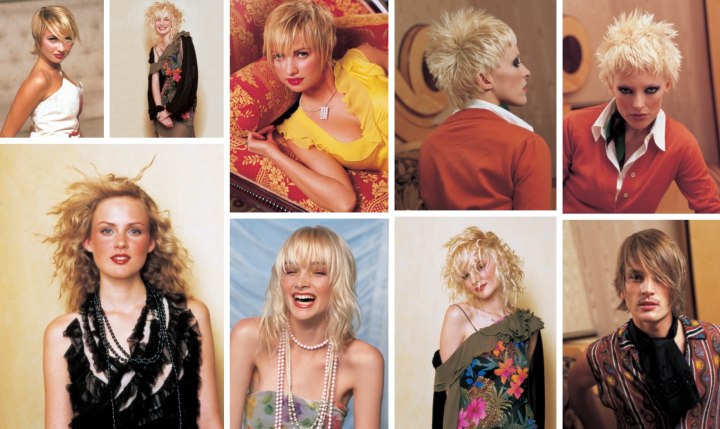 Trend

Pulling inspiration from the twenties, fifties and seventies, these hairstyles created by Intercoiffure Mondial are simply magical. The hairstylists have used the fun and playful woman of the decade to create looks that are modern and sexy.

The haircuts are delicate and light. From the pin-up to the untamed woman, the styles in this creation are truly inspirational and fun.



Color

The color inspiration comes from a wide range of blond hues, because after all, blondes have more fun, right? The shades of blond range from light, almost white platinum to darker golden locks.

Volume

These hairstyles are all about volume. The bangs create multiple styling options. The styles can be worn on top of the head, parted to the side, or for shorter cuts spiked and layered. Using wax or foam on the hair allows for light movement and elegance.

Hairstyles

The hairstyles in this collection are extremely flexible. Using different textures and lengths provides multiple choices in styling options. The cuts can be uneven or symmetric. Using a brush, curling iron, or flat iron can create a style that is straight, wavy, or curly. The styles offer a new sense of graphic designs when it comes to hair.


Feminine Short Hairstyle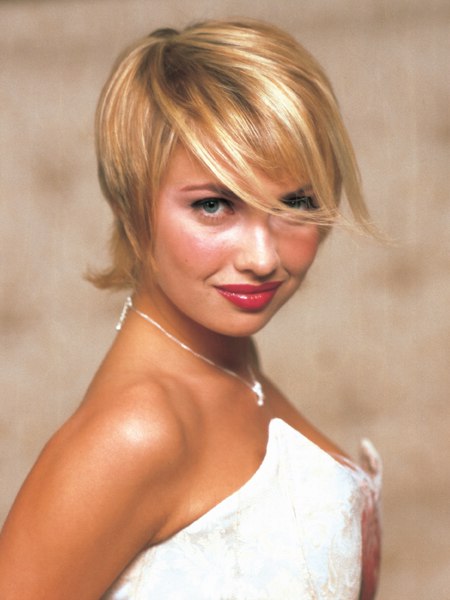 Feminine and soft with determination and the flavor of playful adventure. Short layers with long strands coming down from the center of the crown and making a playful statement. The color is a balanced combination of honey and light blonde colors.

Style in a "windblown" way for refreshing motion. A good dose of spray keeps the hair in place and adds extra shine.


Alternating Lengths Hairstyle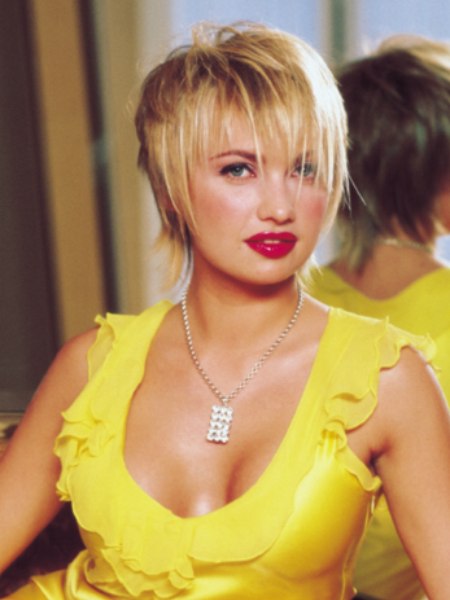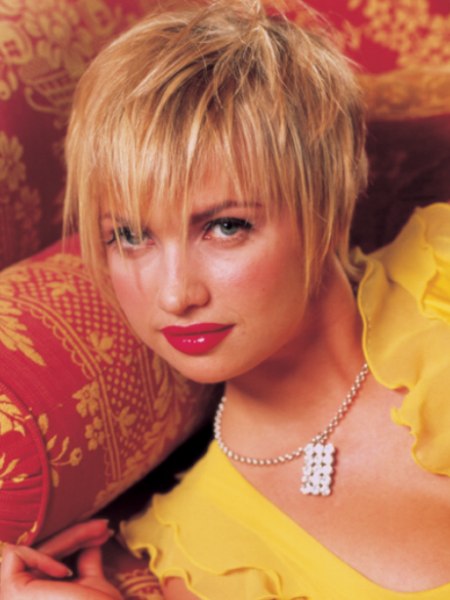 Alternating long and short layers are part of the new trends and result in amazing and unusual looks reminiscing of exotic flowers. For this hairstyle the hair was cropped at about 3 inches with a layer of double the length in between on the sides and in front.

The back is kept fairly short with one longer section right in the middle of the neck. Light blonde highlights bring in volume and a delicious shine.


Angelic Look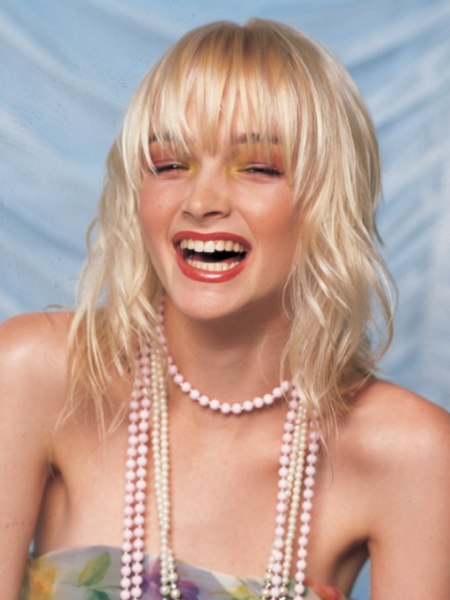 Platinum blonde can have an almost supernatural glow. This color combined with a long layered haircut that is wavy, wispy and fringy results in results in an almost angelic look.

This hairstyle is very suitable also for thinner hair as the light waves and the cut bring much fullness to it. Blow dry with head forward and fixate with mist of spray.


Curls and Spirals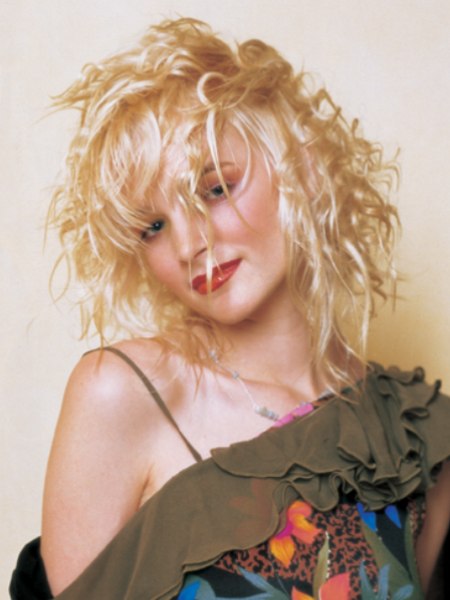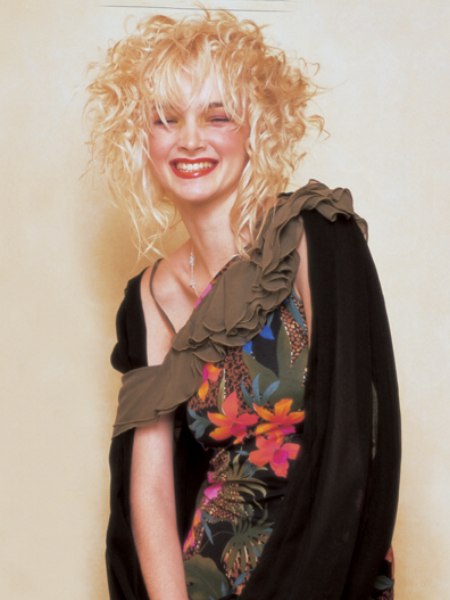 You don't have to be a nymph to show off this curly and wavy hairdo. But with this adventurous and playful hairstyle you can come close to being one.



Sections of hair are rolled up and turned into spirals that flow freely and alternating with straight strands in an organic rhythm.


Hair with a Spiky Silhouette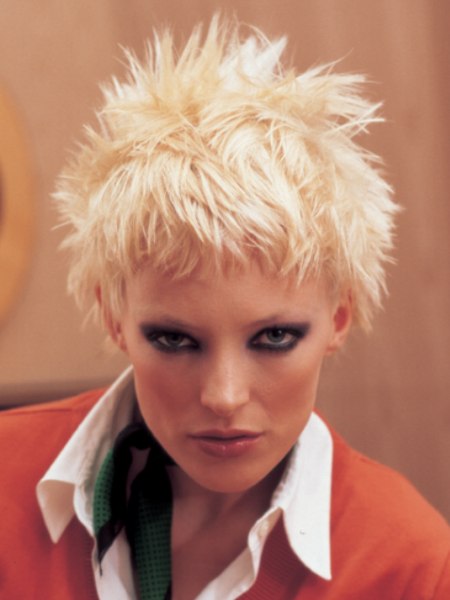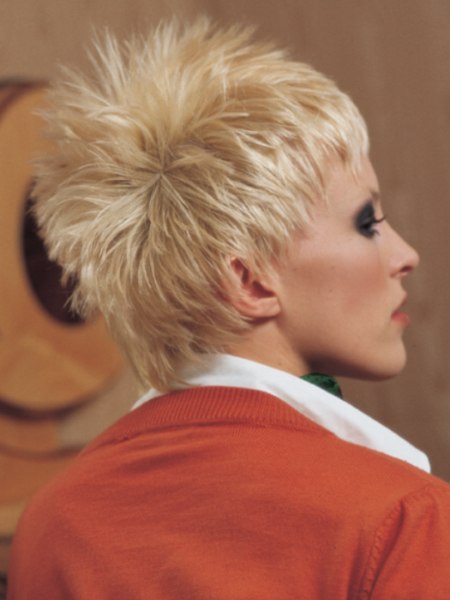 The special effect on this short cropped hairstyle comes from the extra length on the crown. The hair is cut close to the head keeping the same length around from side to bangs and the lower back.

A circle in the middle is kept longer and blended with the shorter areas. The effect is a round, spiky silhouette and a pixie that can be styled in many variations.


Very Short Haircut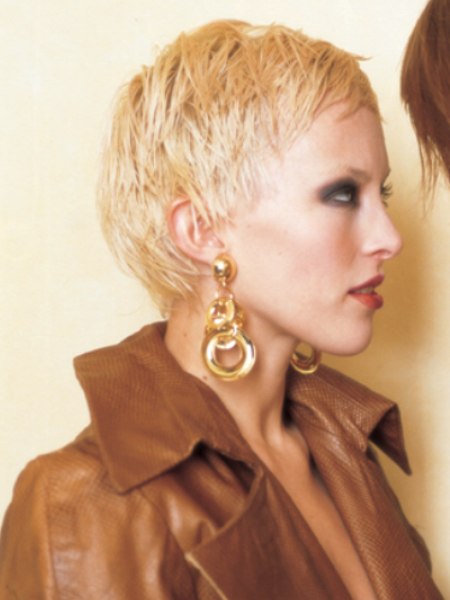 Be ahead of all others with this avant-garde haircut. The hair is cropped roughly with blunt ends around the head, giving just a hint of bangs. Adding gel before drying lets the style appear "wet" and appear in "strawy" strands.

A very short haircut like this brings much attention to the face and does not distract from intense make-up.


Male Gypsy Look Hair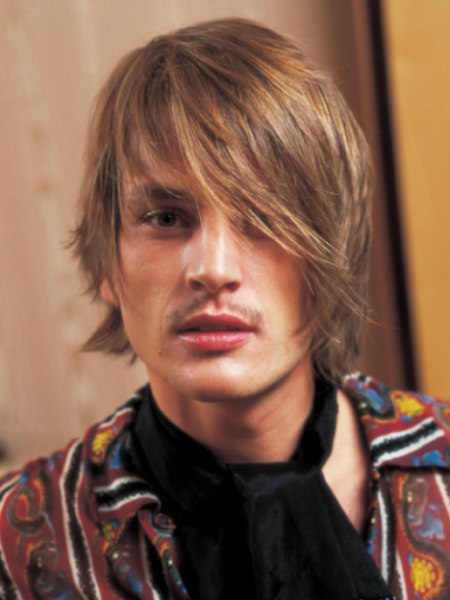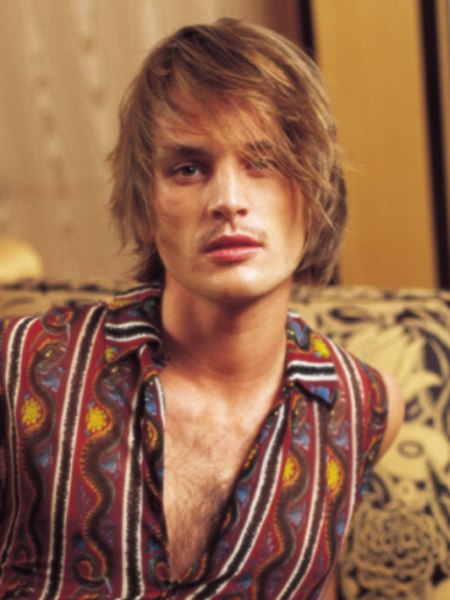 Urban gypsies show the many layers of their personality with their hair these days. New hairstyles for men ask for long, layers with diagonal effects.

The weight of the hair is on one side yet the cut is balanced and in motion. It exudes a bohemian and artistic flair that is supported by a short and narrow "old-time" mustache.


Enchanting Long Hairstyle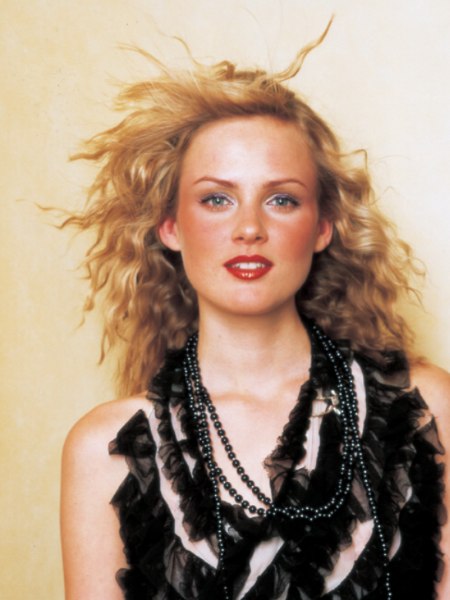 The colors of late summer harvest and the rippled waves of a windswept ocean come together in this enchanting style for long hair. The long, layered waves appear to be in perpetual motion and look natural because of the different sizes and intensities of the waves.

The hair color goes from darker sandalwood tones at the inner sections to a sun drenched honey blonde on top.

Hairstyles: © Intercoiffure Mondial