Hair-Fooding by Sergio Bossi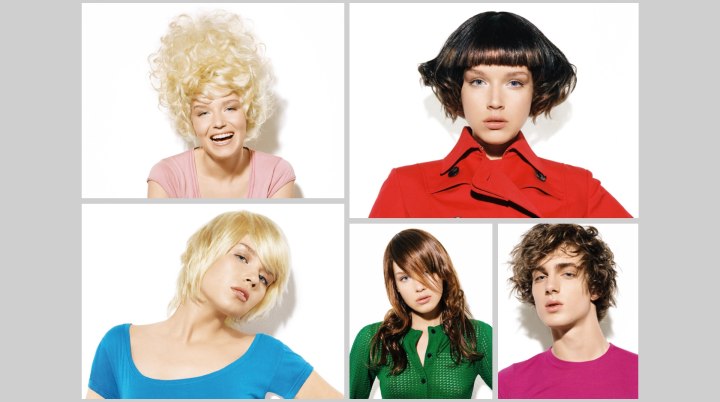 Scroll down for more photos ↓

The Collection:

In this collection, cuts and colors are dynamic and preppy for active and seductive women who understand that their principal asset is their body's well-being.

Sergio Bossi associates his hair, cut, color and texture creations to energizing nutrients that we find in food. Sergio Bossi, through cuts and colors that go from the most glamorous to the sexiest, helps you integrate hair-fooding to your life.



Hair-fooding:

Hair-fooding is the complementary treatment required for your hair's goodness. For years, women have been taught and advised to use external hair treatment, high in cosmetic and nutritional products.

To add health and well-being to this treatment, we pair it nowadays to a lifestyle: hair-fooding. Our hair, an integral living part of our body, reacts to nutritional elements that are ingested, so let's eat for pleasure and for hair that is stronger and more beautiful!


Madame de Pompadour 18th Century Hairstyle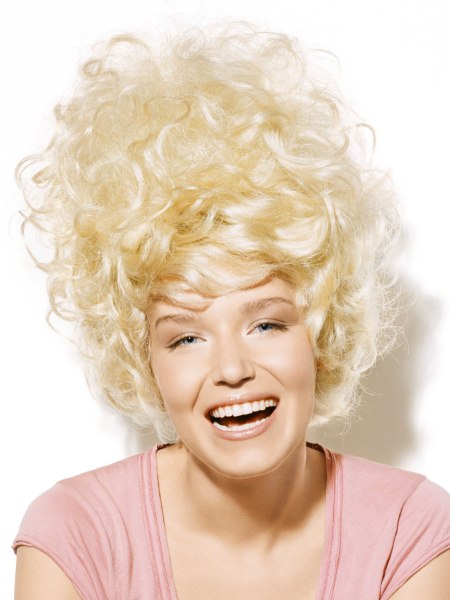 Straight rival of Mme de Pompadour 18th century hairdo, this curly bun will assert your personality and your funkiest style for your sweetest evenings. Bun with high and narrow pyramid-style curls to establish a face full of softness and mischievousness.


Half-grungy Half-glamour Haircut with Shine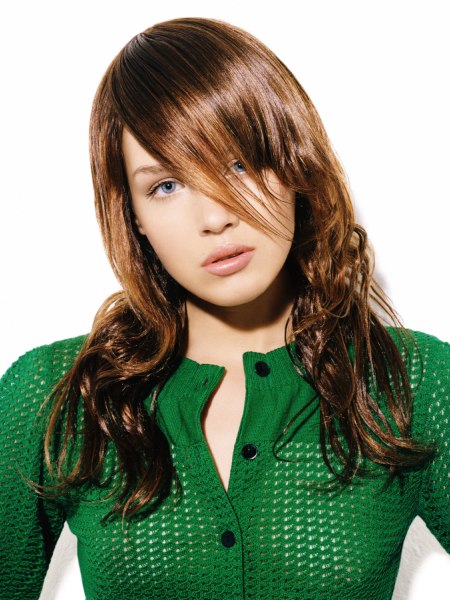 Half-grungy - half-glamour, this cut is an ideal mix for long hair. Mischievous and full of personality, it is perfect for determined and sexy women. Shine and density are the key words for the harmony between the geometry of the cut and the soft and sensual color.

We have realized on this long haircut, a monochrome of light browns and goldens, done with the coloring technique "Couette", specific to Sergio Bossi. As for styling, it is the great return of the wave, defined by a "glam and fashion" modernity.


Fashionable Neoclassical Hairstyle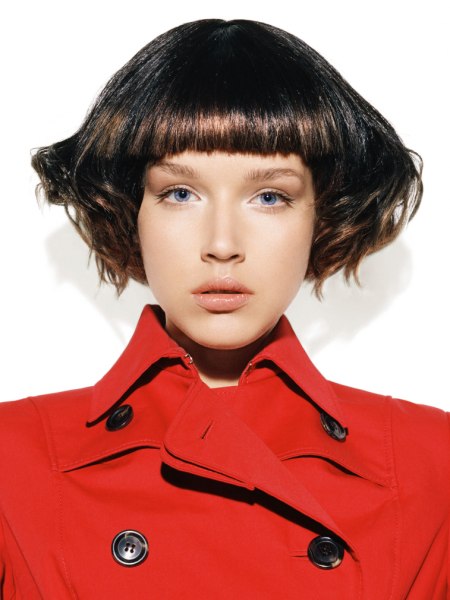 Strict and rascally: two extremes that go together to assert boldness and softness. This original geometry associates straight and short bangs to convex lines, enhanced and softened by subtle brown highlights. Ideal hairdo for women who want one of the more fashionable neoclassical looks.


Seventies Hairstyle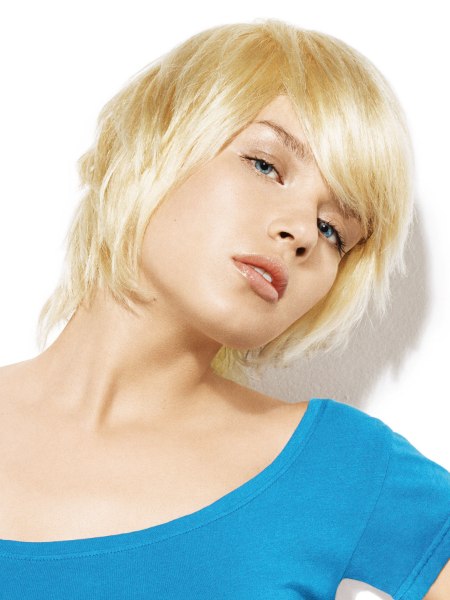 Softness and charisma blend to create one of the lightest and sexiest looks. This very light golden blonde color emphasizes a personality full of purity and sensuality. It is presented with a round and tapered cut that softly and perfectly frames the face.

This cut is ideal for women who want to assert their independence and their determination through a style that is "so seventies".


Pop Rock Music Inspired Hairstyle


An ideal cut for men who understand that the hair asset is irresistible. Shaggy and glamorous, sexy and manly, this cut is inspired by the looks of the new Francophone and Anglophone "pop rock music" generation. With this style, a man wants to be more "in".

Hair: Sylver Boll, artistic director Sergio Bossi
Photography: Gyslain Yarhi

See also: Short hairstyles | Long hairstyles | Up styles | Men's hairstyles