Peluquerías Madrigal – Madrid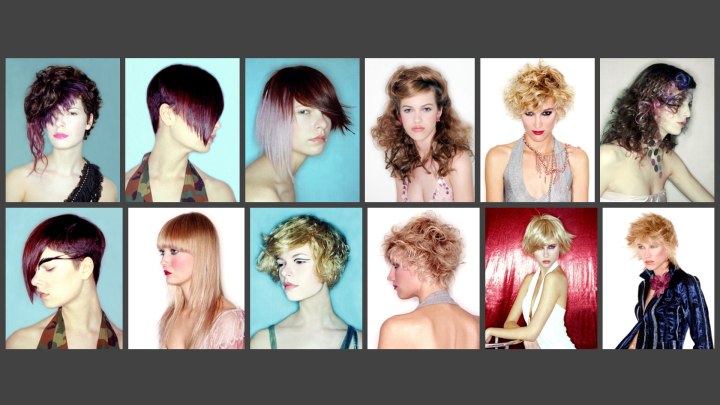 Peluqueias Madrigal has it all, with fine blonde lines blending up, over and outward. Sharp red lines are sculptured with perfection revealing the artists mastery. The striking position of soft rolling curls and smooth glossy lines are all here for your invitation and approval.


Hairstyle with Wispy Layers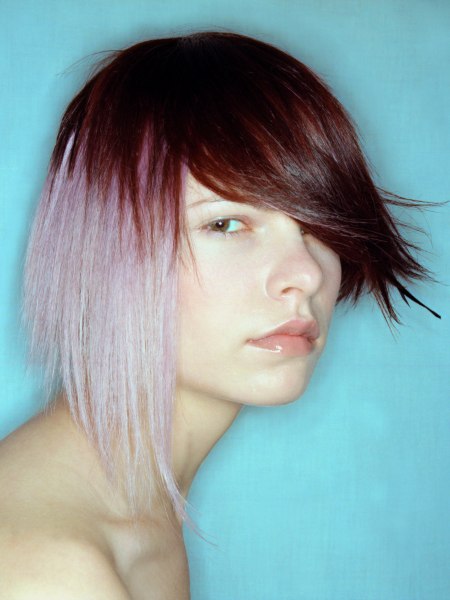 Be daring! This asymmetrical hairstyle will surely get attention. The hair is cut in long wispy layers and falls almost to the shoulders in fringed beauty. The other side is kept shorter and all is balanced with mysterious over the eye bangs.



A splash of color on one side takes it to the next level. Try the purple hair color or get creative! Works great with naturally darker and straight hair.


Futuristic Hairstyle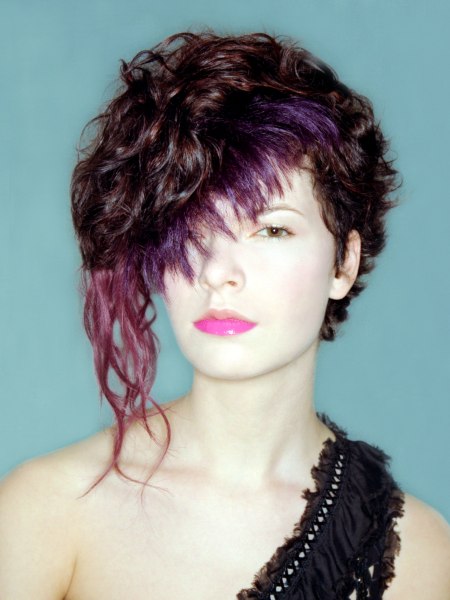 Futuristic elegance. Eccentric style with class. You are looking for something different? Here it is. This works best on lightly curly hair with a lot of body. The neck area and the sides are kept short and layered. A handful of hair is combed to the front in a cascade of long layers and fringes with the added touch of burgundy colored tips that will really bring out your lipstick!


Supershort Back Haircut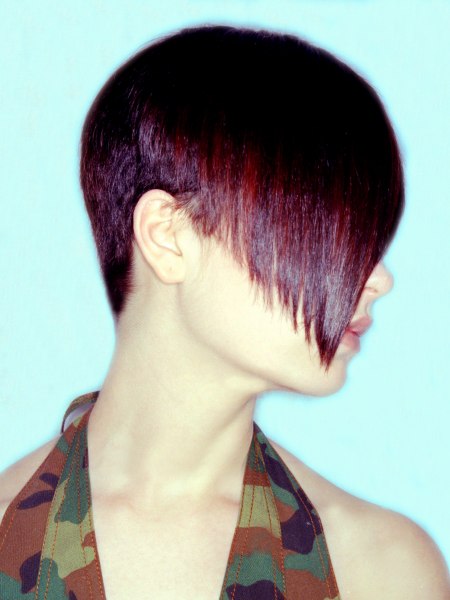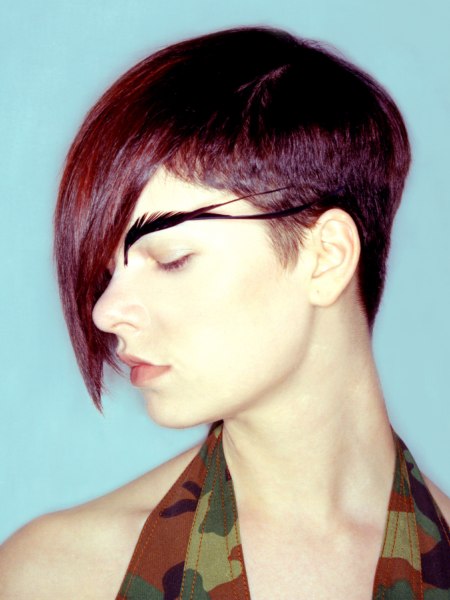 Sleek urban chic with a glow. This asymmetric cut mixes a boyish hairstyle and a touch of femme fatale. Perfectly trimmed, supershort hair on the back and sides with long fringes turning into super long bangs starting at the crown of the head. Fringed ends and a warm red glow soften the straight geometry of the haircut.


Just Below the Ears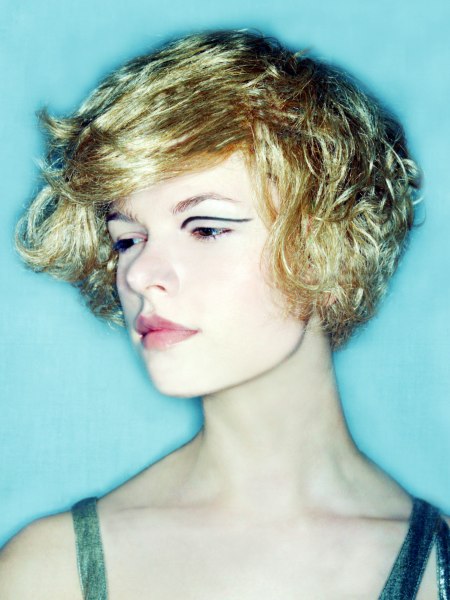 Blonde goddess newly defined. This short windswept hairstyle comes to life with the golden glow of blonde hair. A light natural curl helps to provide the body. The hair is cut in generous layers to a length right below the ears. It neatly hugs the neckline and cascades around the face with long and tousled bangs and sides.

A touch of mousse and your ten fingers give this style the characteristic wild touch. Great for nights on the town and any time you feel like expressing the playful you.


Playful Curls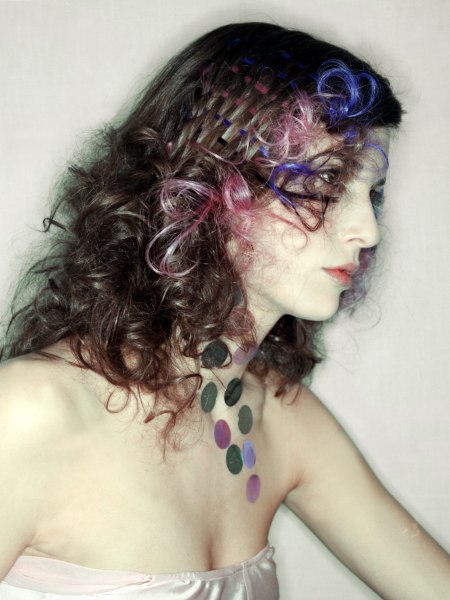 21st century romance with a touch of color. If you ever wondered how you could turn your long curls into an extraordinary style, don't look any further. Long layers bring out the playful curls and all is topped of with a few colored extensions that are woven into the hair. This is emphasized by a weaving pattern on the side, which is accomplished through the help of some pins and a skilled hand.


Wildly Layered Hair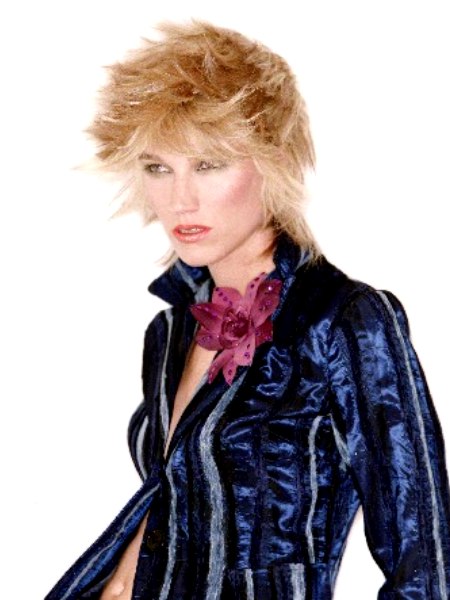 Meow! Bring out the tigress in you with this wildly layered style. Shorter hair in the back of the head eases into longer fringes that are styled toward the face. This is a low-maintenance hairstyle. Blow dry with your head down, knead some mousse into your hair, fuzz up the fringes around the face and on the sides and mist some spray for extra hold over it all.


Wild Bob Hairstyle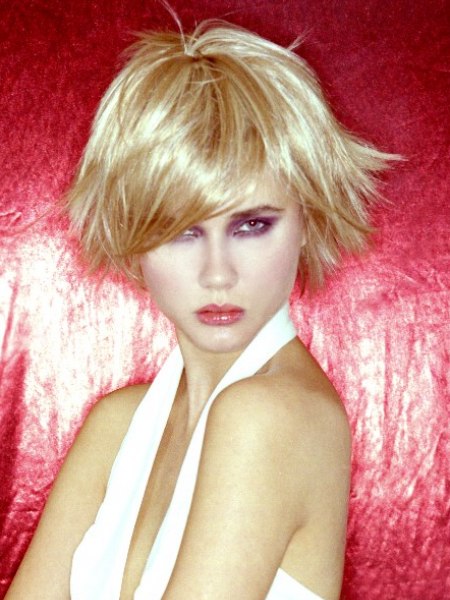 A classic bob goes wild. This works also for fine hair. Extra body is created through well-placed layers on this flattering short style. This looks best on a narrow or heart-shaped face. Super long bangs open up on one side for mysterious looks. Add some gloss to make it extra festive.


Modern Long Curls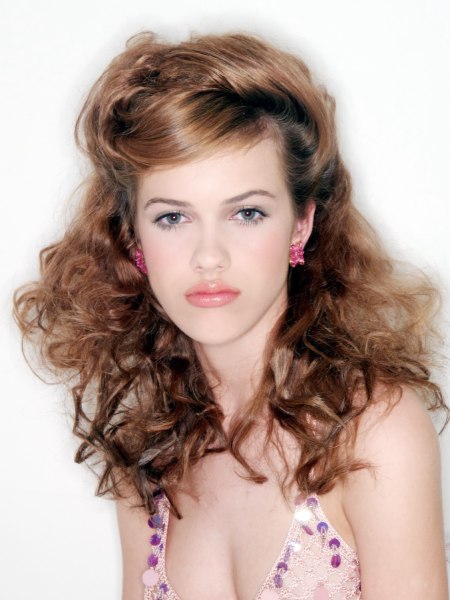 Curls with an edge. To give your long curls some spice try to style them with a flat iron to turn the round waves into random edginess. The top hair is taken from one side over the middle and pulled into a loose knot together with the long bangs. Romantic locks become more and more angled towards the ends of the hair. Classy and super modern.


Wild Short Hairstyle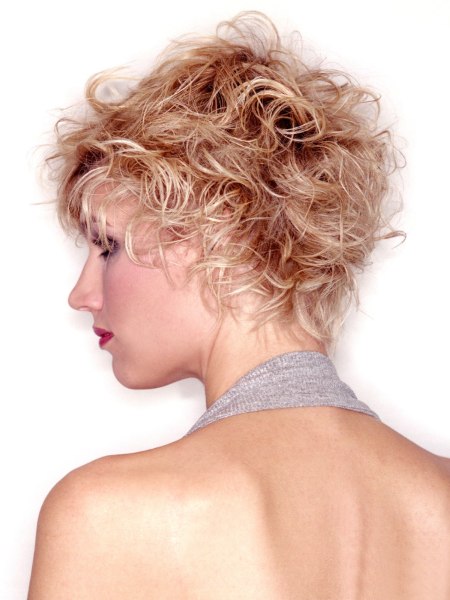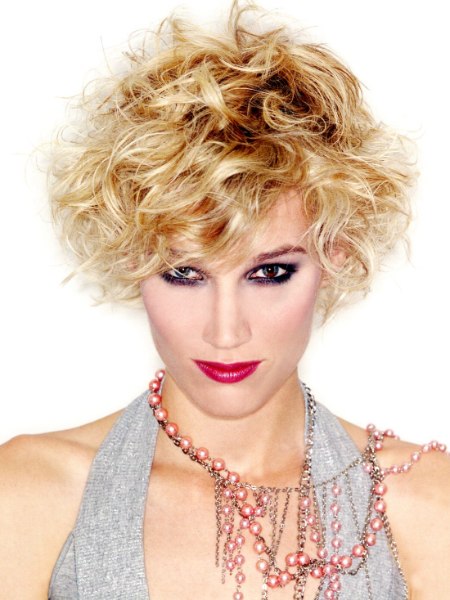 Hollywood calls. A blend of classic diva style with a modern twist. This all over layered short hairstyle with long bangs comes to life with blonde highlights and fun, fuzzy fringes around the face.

It is one of the most versatile cuts for short hair that can be styled in a tame and sophisticated way or worn on the wild side with some styling gel that is kneaded through when it is semi dry.


Long Hairstyle with Rounded Bangs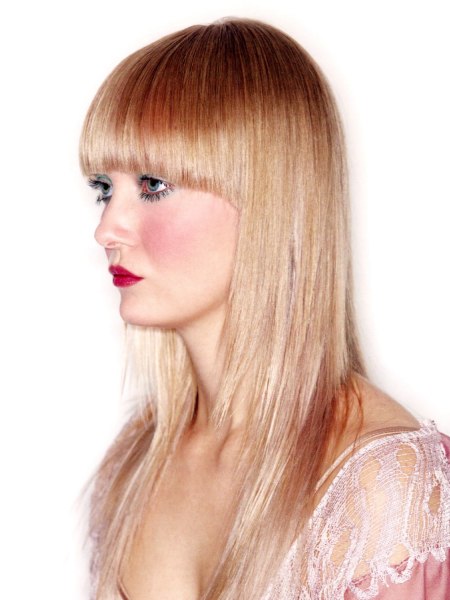 The perfect frame for your pout. Bring attention to your face with this hairstyle that pays homage to the 60s. Long and wide rounded bangs make a clean line over your eyes and bring out those cheekbones.

Long fringed tresses show that you are right on target with your fashion hairstyle. The cut centers on the crown of the head and highlights make it shine.

Hair and Make-up / Peluquería y Maquillaje:
Madrigal, Serrano, 63 Madrid, Spain

Photographer / Fotografo: Miguel Oriola

See also: Short hairstyles | Medium hairstyles | Long hairstyles