Hair Care Information & Advice (2)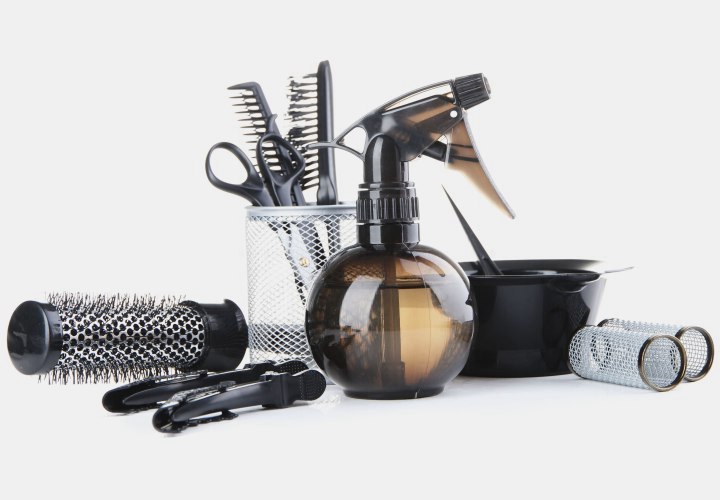 Hair Care Q&A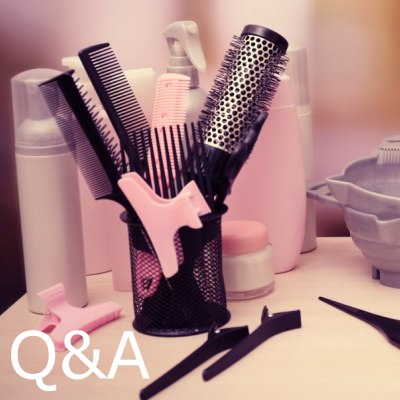 Questions and answers about hair care. All questions are answered by a licensed cosmetologist. Can I get rid of split ends without cutting my hair? How can I make straight dry hair smoother and sleeker? How can I protect my hair while I'm sleeping? Should you not brush hair when wet? More...
Hard Water Hair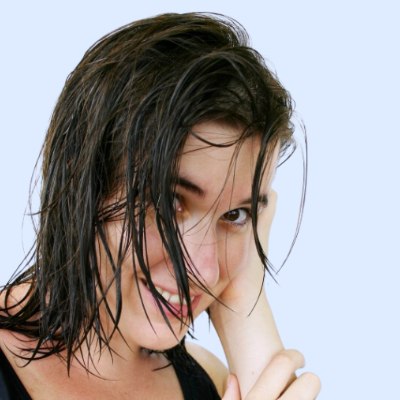 I live in a part of the country where folks call well water that is not treated "hard" water. What this can mean for your hair is disaster, and it will ruin any great dye job that you just had. You may also notice other problems that could include, dandruff or eczema of the scalp. More...
Hair Care Tips for Brunettes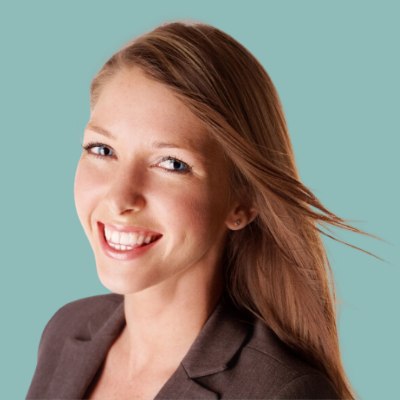 Do blondes really have more fun? The days of the blondes may be coming to an end. But who will possibly be able to take their place? Brunettes! Here are a few hair care tips for brunettes, given by a brunette fashion model. More...
Hair Masques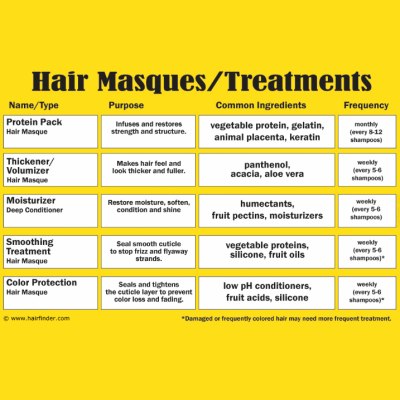 Hair care is a big business, and there are countless products and procedures available to help you get whatever type of hair you want, and to deal with nearly every hair problem. We've all heard of hair masques, and deep conditioners. Let's take a look at the differences. More...
Hair Myths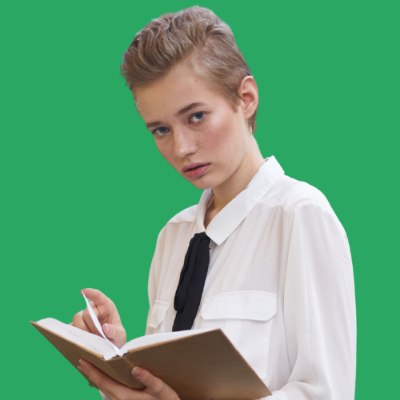 There are a lot of myths about hair that often lead to people doing ridiculous or wasteful things to their hair and scalp. The majority of these myths are entirely false while others may be loosely rooted in fact. Understanding some of these common myths can help. More...
Hair Product Allergies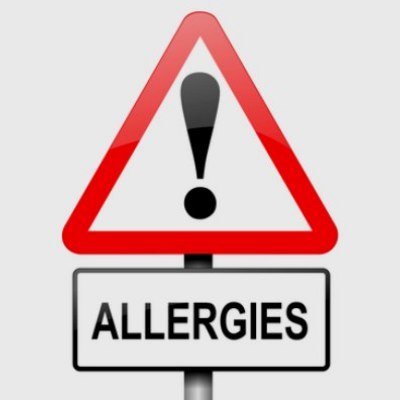 Hair products go through rigorous testing to ensure their safety for use by people and generally speaking, they are helpful and rarely harmful. However, some people find they have intolerance for some products. This intolerance typically takes the form of an allergic reaction. More...
Hawaiian Beauty Secrets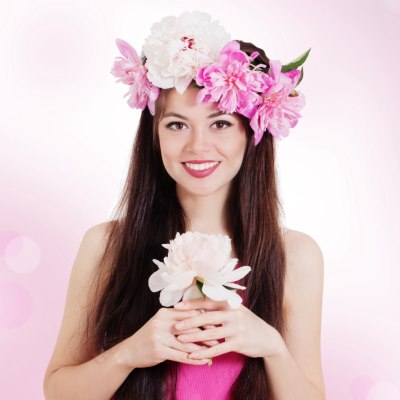 The Hawaiian approach to beauty, since ancient times, has always been of a holistic kind. All is considered to be one - the mind, the body and the spirit. All of these elements interact with each other and cannot be treated separately. You can use their natural treatments anywhere. More...
Household Hints for A Beautiful You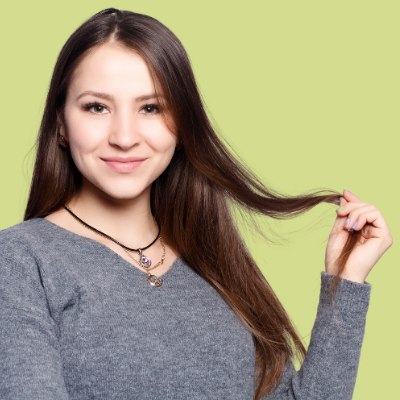 You don't have to spend a fortune to look good. Some dozens of beauty secrets have been passed down from generation to generation, and most of them utilize items you already have in your home. Here are some simple tips for beauty without using expensive products. More...
Home Remedies for Healthier Hair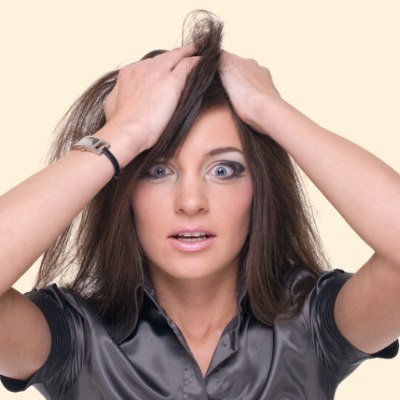 There are lots of hair problems that people deal with, and an equal number of home remedies for these conditions, which often vary by region. The majority of the evidence proposed to support the claims that these home remedies work is anecdotal and often based on old wives' tales. More...
How the Weather Affects Our Hair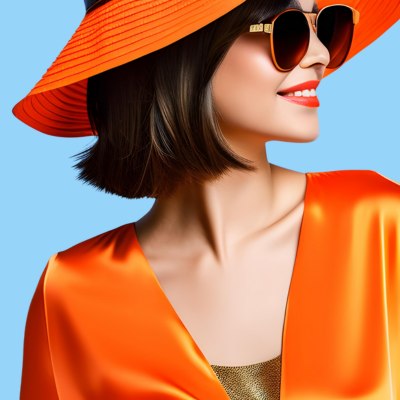 Weather affects every aspect of our lives. With all the ways that weather affects us, it's little wonder that it can play such havoc on our hair. There are many ways that weather affects the hair. Let's look at the effects of weather, season by season. More...
How to Care for Your Baby's Hair

New parents may often feel overwhelmed or distracted by the many needs of the newest member of the family. All of these new demands make it easy to overlook the importance of infant hair care. It is important to make shampooing a pleasant experience for your child. More...
How to Clean Hairbrushes and Combs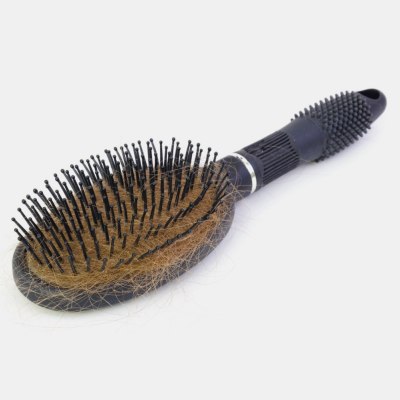 Clean hairbrushes and combs are a lot better for your hair than dirty brushes and combs. Hairbrushes and combs collect debris and the transmitted buildup is not good for your tresses. Also, combs and brushes get run down after not having been cleaned right. More...
How to Destroy Your Hair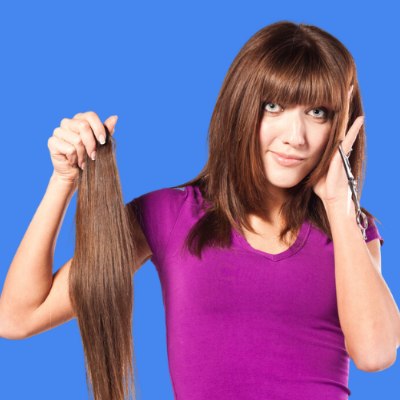 There are many ways to ruin good hair. No one ever intends doing that but damage happens. It may be caused by wrong care, unwise decisions, overprocessing, heavy styling or a mix of it all. The outcome is always devastating. The good news is... most of it can be prevented. More...
How to Get Free or Cheap Haircuts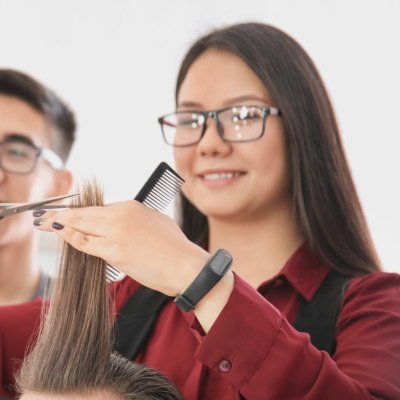 Of course it is a pleasant and luxurious experience to get pampered and beautified in a posh salon, but there are more affordable and even free ways to get a new look for your hair or a refreshing update of your current style. The first place to inquire is your local beauty school. More...
How to Maintain Curly Hair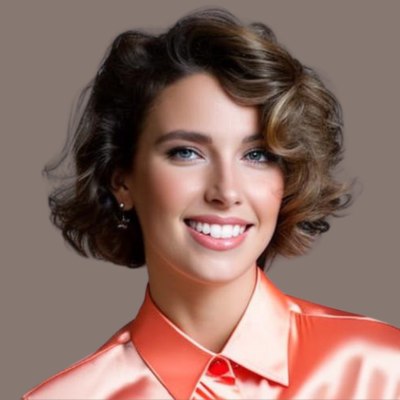 I'm often asked by women and men who have very curly hair how they can better care for their hair. The most common complaint is about the lack of manageability in many curly hair types. The hair is unruly and prone to frizz, and seems intent on doing only what it wants to do. More...
How to Maintain Your Hairstyle in Humid Weather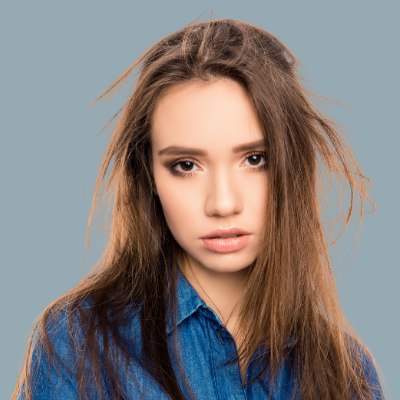 Depending on your hair type, the high moisture content in the air during humid weather can either create frizzy locks or weigh your hair down. You can take simple steps to minimize the effects of humidity and maintain your hairstyle. More...
Next Page
Previous Page