Does Short Hair Age? (2)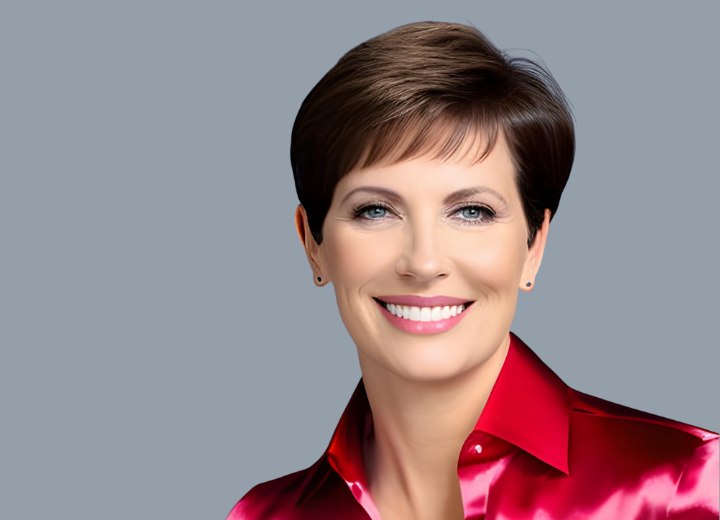 Previous page

Styling Tips

One of the great features of short haircuts is the ease of care. It washes quickly, dries quickly, and with the right cut, styling takes only a few minutes, if not seconds. We always recommend using some good styling products to promote texture, lift, or sleekness of your hair. All hair needs a little help to live up to its full potential.

Short hairstyles, especially pixie cuts, look great with a little lift and soft spikes. Put a little wax on your fingertips to accentuate individual sections and/or strands. Work some texturizing powder into the roots to give the hairstyle a good inner volume and lift.



Mousse is great for medium-short hair to promote volume and help with heat styling. And of course, there is always gel to slick it back or to give it a fresh, wet look. Find a gel that remains flexible to avoid harsh spikes instead of flattering peaks.

Keep it Playful

Any hairstyle that is over-styled, shellacked, too perfect, and too linear will age you. This includes both long and short styles. Keep the hair moving, create soft lines, irregular edges, and keep the part curved playfully instead of drawing it with a ruler.

However, it is a fine line between a trendy and flattering look that is slightly ruffled and hair that just looks unkempt. The latter is the great pitfall and can make you look much older than you are.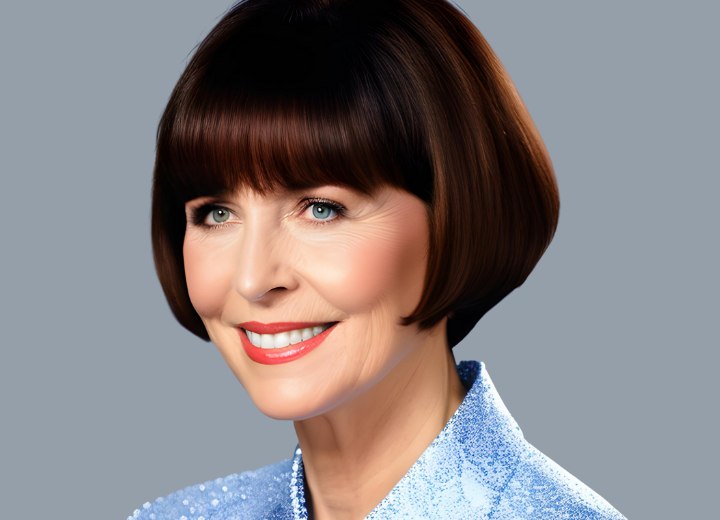 Keep it Healthy and Groomed

Healthy-looking hair is one of the keys to looking good at any age. Fight the frizz, nourish dry hair, keep the ends trimmed, and make sure that your color is natural and in harmony with your skin tone. The shorter the hair is, the more frequently it has to be re-cut to maintain its shape.

Wash it regularly and use good conditioners and a hair mask every now and then. There are many natural alternatives to give your hair great nutrition and shine like egg yolks, avocado, coconut oil, a vinegar rinse, or herbal treatments.

Long Hair versus Short

There are just as many women of mature age who wear their hair long as there are short haircuts. The difference between a look appearing aged is in the way it is maintained. Long hair on a 20-year-old woman can add a decade or even two to her age if it is overdone with curls that are too defined, the top volume is too high with too much teasing underneath, just to name a few examples. Think of the classic pageant look and you get the idea. Sloppy, unkempt, straggly, and dirty hair always makes its wearer look tired and worn out. Stiff updos, unrefined retro styles, and too much geometry can do the same.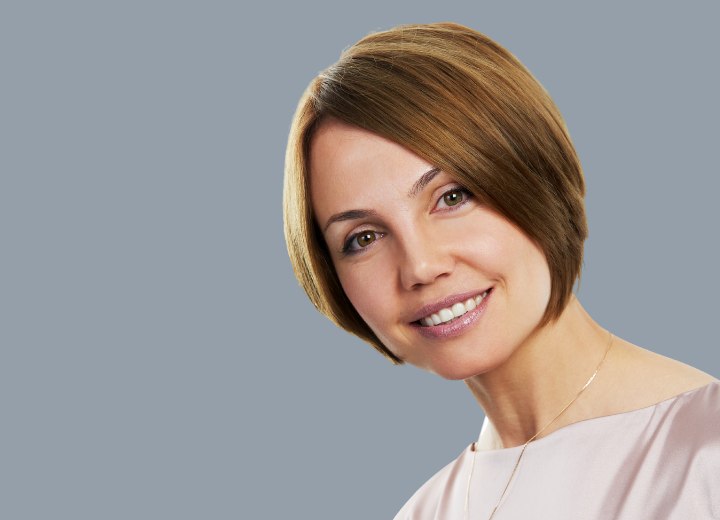 Short hair can be so much fun to wear when you recognize all of its potential and treat it right. First pick a style that works with your features. Then enjoy the refreshing feeling of lightness and liberation on your head. The new confidence and ease of wear will not only give your confidence a big boost but also put a smile on your face, which has always been the best anti-aging weapon.

You can look good with short hair at any age. The important thing is how you wear your hair, not its length. Don't be afraid of losing hair length and instead enjoy the many benefits that short hair offers. Experiment, be daring, and have fun with short haircuts, and one day you'll be glad you were brave enough to take the step to short hair!


See also:

Age Appropriate Hairstyles

Look Younger with Short Hair

Choosing the Right Pixie Cut