Embracing Your Roots
Let's be real here: we do not always have time to cover up the roots of our hair. The truth is, sometimes we have forgotten that six to eight weeks have passed in a blink of an eye thus it is time for a touch-up. But now, we are booked solid and cannot get to a salon. There is no time and possibly, a lack of funds, to go and get your hair professionally colored so what is one to do?

How do we naturally hide our roots when they start to peek through, especially if our natural hair color is significantly darker than the color we have chosen? If you are a natural brunette but have opted for blonde hair, you could end up with an unintentional eighties Madonna throwback look that is not what you desire whatsoever.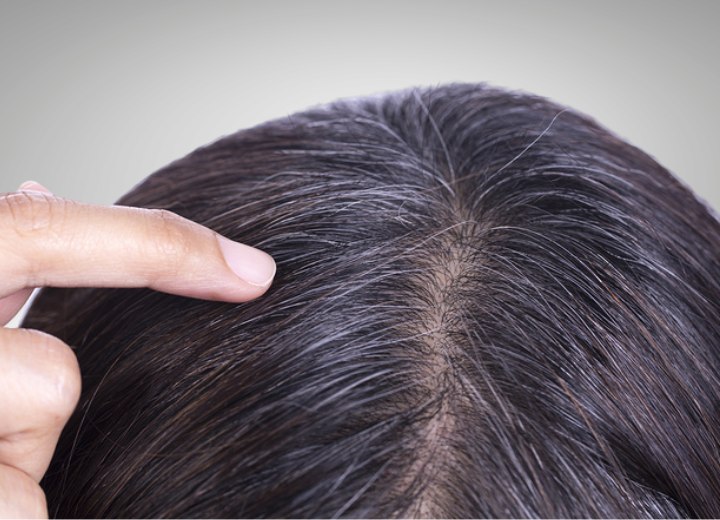 There is nothing wrong with having visible roots; even those who do not color their hair can get them simply as they age or as hair lightens in the summer time and progressively grows out in the winter. So, what are some simple solutions and hacks that anyone can use and do not cost an arm and a leg?

Change your Part

Let's start with the easiest: changing the way that you part your hair. Parting your hair down the middle is a sure fire way to say "hey, look at my roots," especially if you are prone to oily hair. But, a side part or a slicked back ponytail can help to mask the excess root growth and even spice up your daily look.

What if you have short hair or a pixie cut? You can shift the way you style your hair by making a zig zag part and it will perk up your look enough so that your roots will not even be an issue. So, that's one of the no cost ways to hide your roots until you can get a touch up.

Volume and Accessories

Another great and cheap way is to accentuate the volume of your hair because that will detract from the roots and put the emphasis on the crown to the ends. You can also add some salt spray and give yourself beach waves which easily make roots blend in with your colored hair for the time being. So, there really is no need to stress.

If you already have too much volume (it happens), have some fun with curls and take them over the top because the more you play up the rest of the hair, the less anyone will see the untouched parts and that is exactly what you are looking for.

As for accessories, they can play a huge part in masking your roots. Use headbands, wraps, funky clips, and in the summer, side flowers. They will dress up your locks in a fun way and give you a good reason to play with hair pieces that you might have otherwise not considered trying. Roots can actually be a lot of fun now that you think of it!

Shade

If you are lazy when it comes to coloring your hair in general, the best idea is to keep the color you have chosen within a few shades of you natural color. If you are starting to go gray, you may want to consider lightening your hair to a nice shade of blonde which will always downplay any annoying grays that pop in.

Next page