The Feeling of Short Hair
Q: What does it feel like to have short hair? What are the odds that I will not want to grow my hair out long again after going short? I plan to chop my bra strap length hair off super short, around my ears and really short at the back. I've been playing with the idea of a pixie for years and now that my boyfriend is ok with it I want to go for it! My boyfriend likes the idea of a pixie makeover, but he fears that I will love the feeling of short hair so much that I won't want to grow it out again.

A: As no two people's experience of going from long hair to short can be the same, my best bet in giving you accurate and usable feedback is to tell you my own experience regarding going from long to short. During school, I used to always wear my hair very long. I had never cut my hair shorter than my shoulder blades, but preferred it to hang to at least the middle of my back. Then in high school I randomly decided to cut it very short.

I did my research and decided on a pixie cut with long and thick bangs and long sides. Coincidentally I saw a really pretty woman with almost exactly the same style that I wanted, one evening when we were having a meal in a restaurant. My mom encouraged me to walk over and ask the lady where she cut her hair and who her stylist was. I did this, and the woman gave me the address of the salon and the specific stylist's name, as well as hers as a reference.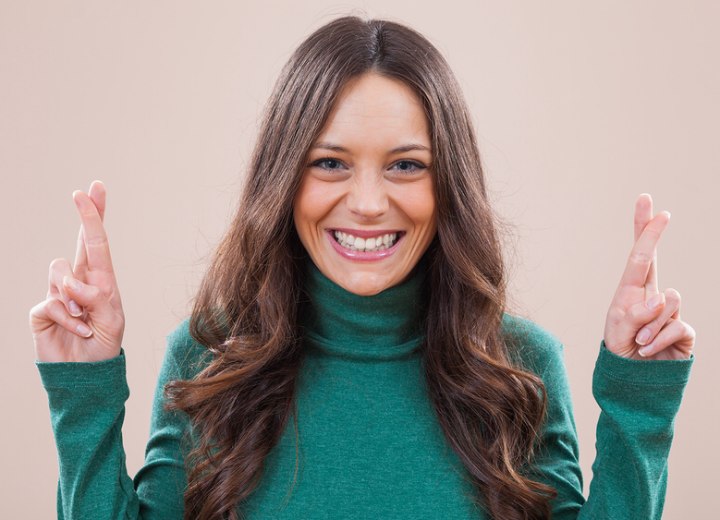 My mom took me to the aforementioned salon the next day, and I asked the stylist to chop my hair off. He asked me whether I was sure that I was ready to part with my very long hair, and I assured him I was. He excitedly started to snip away, and when he was finished I looked like a completely different person, but in a good way.

While the change was phenomenal, the thing that I remember most vividly was how light and "free" my head felt! You'll be amazed at how much long hair weighs on your scalp, and how much of a barring effect long hair has on your movability. In any case, this was one of the most freeing and liberating experiences of my life. I have since grown my hair very long again for long periods, and have cut it very very short in-between, all depending on my mood or phase of life.

My advice would be for you to go for it and cut your hair short. You've obviously thought this through very well and discussed it with your significant other, thus it's not some whim that you're bound to regret. In my experience, you're probably going to enjoy the short hair for an extended amount of time, and then you'll grow it longer again when you feel like it. Once you've experienced short hair, you'll probably also swing from having your hair long and short for the rest of your life, depending on your moods and phases of life. Enjoy it!

©Hairfinder.com

Related posts:

Haircuts going wrong

Looking younger with short hair

The long hair trap