Coconut Oil for Hair Growth
Q: What does coconut oil do for your hair? Will it stimulate hair growth?

A: Coconut oil is one in a long line of "natural oils" that has been touted as "miracle oil" for the purposes of promoting hair growth. Last year, the craze was Emu Oil, the year before that, it was Avocado Oil, and before that, Olive Oil. There have been countless oils that each supposedly worked better than all the rest, but the bottom line is that they don't work as promised. Coconut oil is NOT a miracle hair growth formula.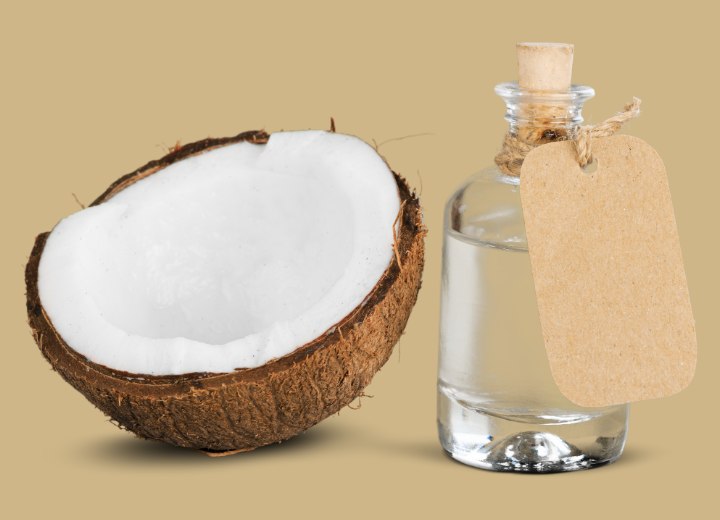 However, that doesn't discount its REAL benefits. Coconut oil is lighter-weight fruit oil that is excellent for conditioning and moisturizing the skin and hair. It can penetrate into the hair and skin readily offering deep moisture and protection from elements and dryness. And its physical properties cause it to work well in protecting the hair during styling stresses.

It makes a great emollient and a medium for exfoliating the skin to remove dead cells and return a healthy glow. You can even use it on the scalp with the fingertips to gently exfoliate the dead cells around the follicles and promote circulation and stimulate the blood flow to the follicles.

I guess the greatest advice I can give on Coconut Oil or any other touted "miracle" substance, is that very often the evidence offered in these cases is anecdotal at best. In the case of coconut oil, it is said that the oil should be used warm on the hair, accompanied by scalp massage. Yet, haven't we known for a LONG time now that hot oil treatments and scalp massage are good for the hair and scalp health?

There's nothing wrong with using natural remedies. Just try not to expect miracles, even when they are promised.

©Hairfinder.com


Related posts:

Tahitian Tiare oil

Olive oil to condition hair

Beauty tips from around the world

Household hints for a beautiful you