Concave, Inverted & Stacked Bobs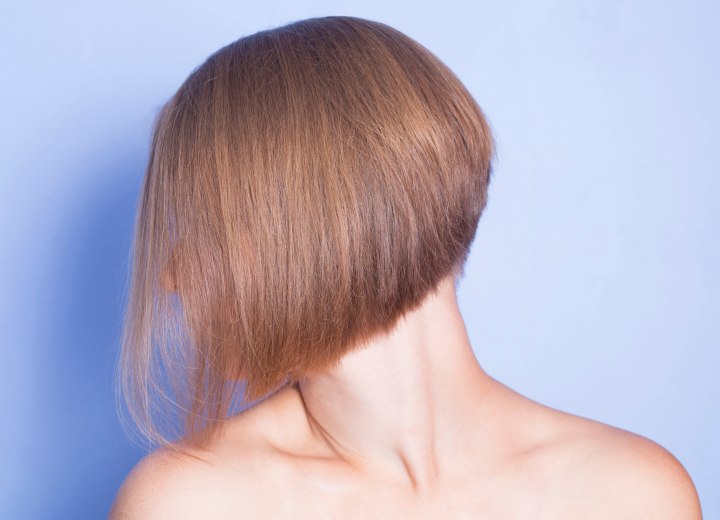 Q: Fall trend seems to be the "concave bob". What is the difference between concave, inverted & stacked bobs?



A: Okay, of the trendy bob hairstyles becoming more and more prevalent these days, everyone hears the terms "concave", "inverted", and "stacked". The same bob hairstyles images are being used to illustrate each of these different types of bob haircut.

The fact is, as is true with most things when it comes to haircut names, the distinctions can be VERY subtle. Because of this, it is easier to give you some general guidelines regarding what the terms refer to, rather than trying to give a concrete example with bob hairstyles images.

Concave: This term refers to an inward curve in the haircut. The ends of the hair hug the line of the face and neck, and the perimeter of the cut may actually curve toward longer lengths at the front of the face.

Inverted: Where the traditional bob haircut is completely blunted by using zero elevation in the hair when it is being cut, the term "inverted" refers to the hair being tapered at the ends in order to create some layering that will reduce the amount of bulk at the cut line of the hair. This "inverts" the haircut leaving the weight of the hair at the upper portions of the head.

Stacked: When a cut is "stacked" it refers to the steepness of the layers in the cut. In a bob, cut it generally means that the hair at the back of the head/nape of the neck is layered steeply so that it builds to a weight line at the crown of the head, which gives a lot of fullness there which tapers sharply to the neckline.

©Hairfinder.com
Photo: Mary Makin/Shutterstock

See also:

How to cut a stacked bob

How to cut a short stacked bob

What is the difference between convex and concave haircuts?

What is the best way to cut an inverted bob?