How to Cut a Short Stacked Bob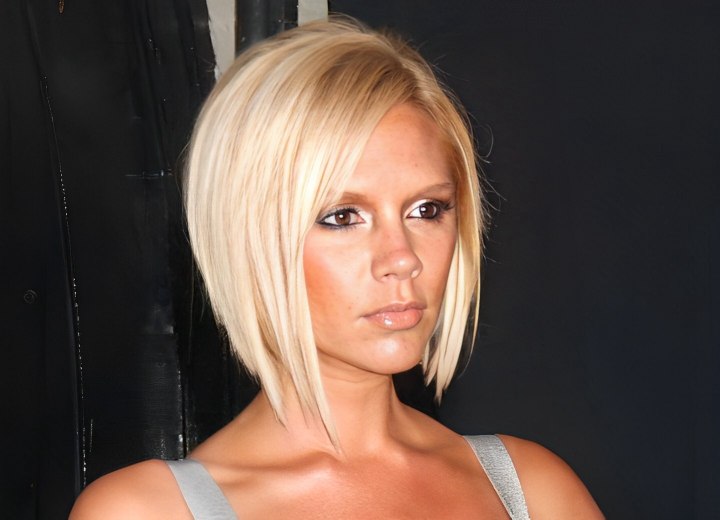 The bob haircut is one of the most widely-worn, and widely-adapted haircuts in history. The cut was ground-breaking when it was originally introduced, and that impact doesn't seem to have changed much in all the decades that have passed in the interim.

Bob haircuts range from the traditional chin-length style, to long blunt shapes, and even shorter, more-modern, edgy looks. It's these shorter and edgier styles that we're dealing with today, since they require some special handling to get the proper effects.



Suitability

If we are going to deal with this particular incarnation of the bob, we need to discuss some important factors that have to be considered to make sure the cut is going to be suitable for the individual. These factors include the hair's texture, the hair's wave pattern, the shape of the face and the overall balance of the silhouette. Let's take each factor separately:

Texture

The texture of the hair is important in that it will determine how much length will be required to make the hair lie the way it is intended to for the style. Since the bob is meant to fall in a smooth shape, thicker diameter hairs will need more length (and more weight) to enable the hair to lie properly.

On the other hand, hair that is very fine needs to be very dense (many hairs per square inch) in order to provide the kind of look that makes the short, stacked bob work.

Wave Pattern

The short, stacked bob is best suited to hair that is straight or only mildly wavy. Wavy and curly hair types add a lot of volume to the style which can make getting the desired silhouette difficult. Since the desired look is a smooth, straighter style (or at least a gentle curve) the more wave there is in the hair, the more straightening and styling must be done to create the look that is preferred.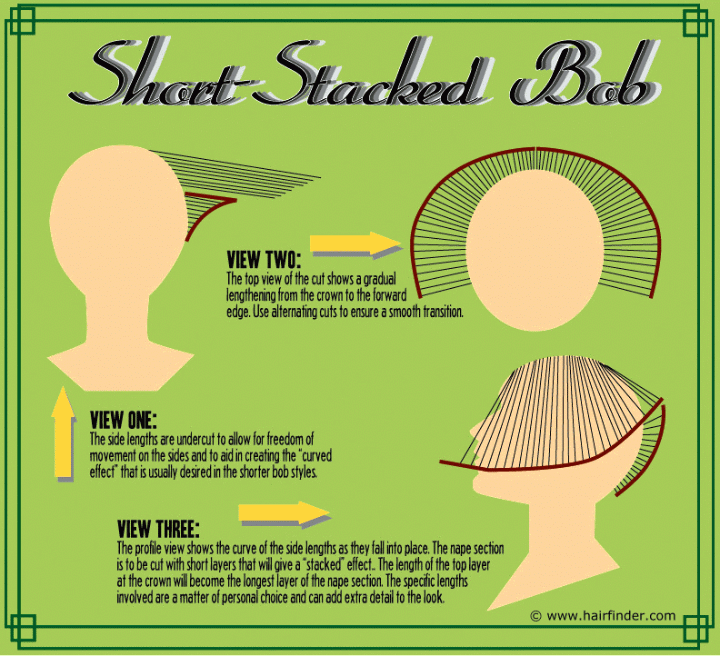 Face Shape

There is a bob style for every shape face, but the short, stacked bob is not suited to every face. Since this bob falls to a point around or just below the cheeks, with a strong weight line around the middle-point of the head, it isn't suitable for women with round or wide faces.

It is also not necessarily flattering to those with a squared face shape. These face types will simply be made to appear more broad by the cut. Ideally, the short, stacked bob is best worn by those with an oval or even a narrower face to provide balance.

Next Page