Halo of Fuzzy Hair
Q: I have straight, fine hair which is also quite thin so it breaks easily and I've got individual hairs sticking out all over the place, especially down my side parting. I don't blow dry it straight or use straightening irons.

What bugs me is that celebrities have drastic things done to their hair all the time but you don't see anyone with a fuzzy halo around their heads! I think Jennifer Anniston has fine hair (although she has more of it than I do) and her hair is so sleek. What can I use to smooth these hairs down, bearing in mind I have fine hair which can't be weighed down too much with product? I tried John Frieda Frizz Ease but I think I need a smoothing product which I can use after the hair has been dried.

A: Well, part of the difference is that celebrities have personal stylists and other professional stylists who work on their hair in preparation for these many appearances. It would be easy to look centerfold perfect every moment of the day if you have someone who is always there to make sure your hair looks perfect.

And these professionals have years of experience in working with all kinds of hair and in dealing with all kinds of hair problems. However, this doesn't address your specific problem: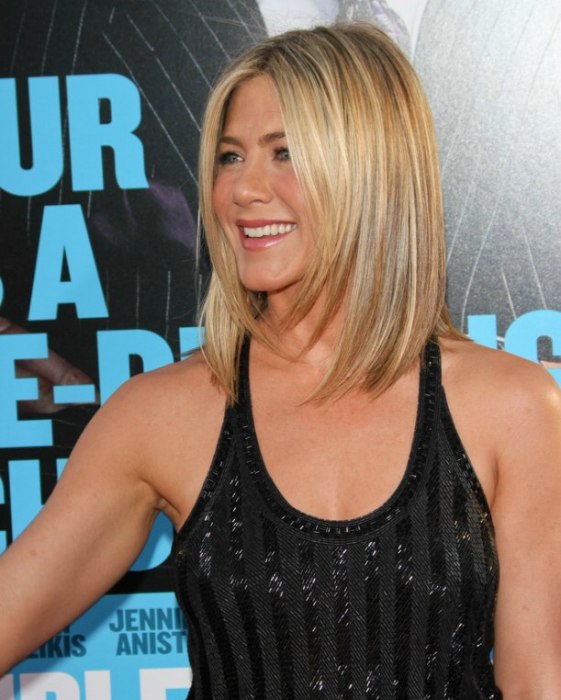 Click to enlarge

With fine hair, it is a good thing that you don't blow-dry straighten or use a flat-iron on your hair, since these techniques can be very damaging to the hair. The halo of fuzzies – or broken strands – is an indicator of hair damage. This may not be an indicator that you are necessarily doing something wrong. It may simply be that your hair is extremely fragile.

For now, as a plan of action, I would suggest that you use a very-mild, smoothing shampoo and a moisture rich conditioner. In addition, weekly deep-conditioning treatments are a good idea, as are monthly protein treatments. The protein treatments are designed to strengthen the hair.

For immediate relief from the fuzzy halo, try using a dab of pomade (or wax-based, hair-mousse product) spread evenly over your fingers and smoothed onto the hair at the parting. This should help smooth down the broken hairs and give a clean, sharp look while still being pliable.

©Hairfinder.com


Related posts:

How to detect hair damage

How to tame frizzy hair

Questions about fine hair

What hairstyle would you advise for thin hair?