Cellophane Treatment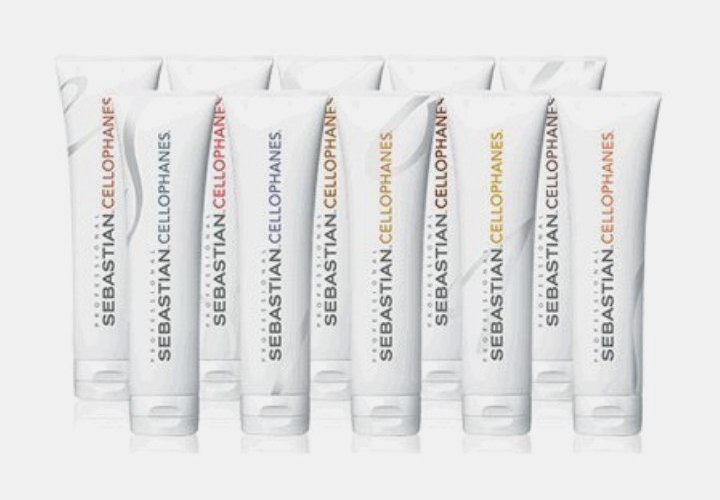 Q: I would like to try a cellophane treatment on my hair but don't know much about it. What are the pros and cons? Are there any damaging effects? If so, then what are other, safer alternatives to cellophane with similar results?

A: The "cellophane" treatment being referred to is actually a semi-permanent color service that uses no pigment in the hair color formula. Instead clear glossing agents are used which get deposited into the hair adding substance and shine by filling and plumping the shaft and sealing the cuticle layer.



The result is hair that looks healthier and shinier and feels silkier than before. It also makes the natural color more vibrant and lush by increasing the light refraction due to the shine.

Some salons offer the "cellophane" treatment as a separate service, while others will add the "cellophane" gloss agents to a tinted color service to combine the effect of the two into one service – adding color and shine to the hair. These "two-in-one" services are great for women who want to add some "oomph" to their hair color without a big color commitment.

If you aren't sure you want to even try a semi-permanent color treatment (which generally washes out in 8-12 shampoos), you can opt for a purely "styling level" additive and use "shine enhancer". This is a light oil spray (usually fruit oils) that is designed to add a glossy shine to the hair. Simply mist the styled hair from 8-10 inches away with the shine enhancer and let the hair absorb the oil. Use the spray sparingly, as it is easy to over-do it and you'll end up with greasy-looking hair.

The shine enhancing spray is ideal for women with naturally curly hair who want to help control frizz and keep their curls looking healthy. In this case, simply spritz the damp curls with the shine enhancer and let the hair dry naturally. The oils will help keep the curls sleek, smooth and soft to the touch.

©Hairfinder.com

See also:

How to get shiny hair

What hair shine enhancers do

Can you take a bath after a cellophane treatment?

Can you purchase a cellophane treatment and do it yourself?