Zooey Deschanel's Retro Hair

Zooey always wears some sort of bangs and they have definitely become her signature. These shorter bangs are parted to the side and look very soft and whimsical. The bangs are long enough to push over to the side but short enough to wear forward as well. It's always a good idea to have lots of versatility with your hairstyle so you can do different things with it from day to day.

The length of Zooey's hair on May 1st, 2014 is long and layered throughout for shape. Hair is curled with a larger sized curling iron and then brushed out a bit to give it that tousled and slightly unkempt look. Put on a little hairspray before brushing out so that you keep the curl pattern. The hairspray will also add some texture and grit to the hair.

Zooey's hair is teased at the crown for volume and height and it also gives the overall look a retro feel. That classic, retro maven style is another signature of Zooey's and she pulls it off so well. The color is a deep rich chocolate brown with extremely subtle flecks of a warmer brown within. The slight contrast in shades gives the color depth and shine. The result is very natural, totally rich and absolutely stunning.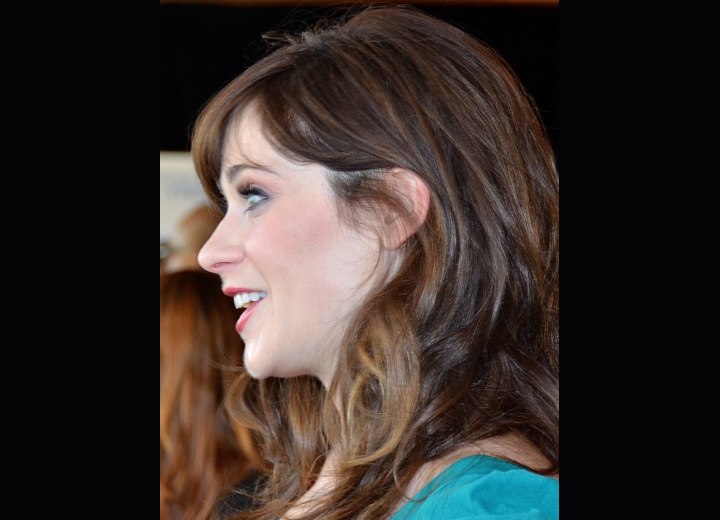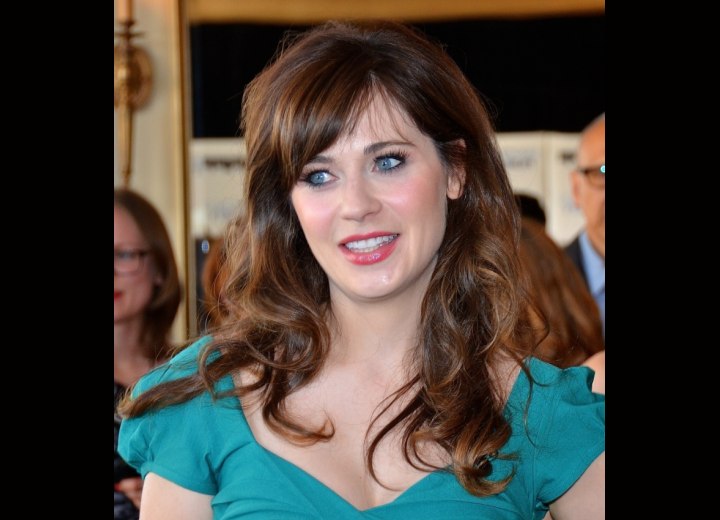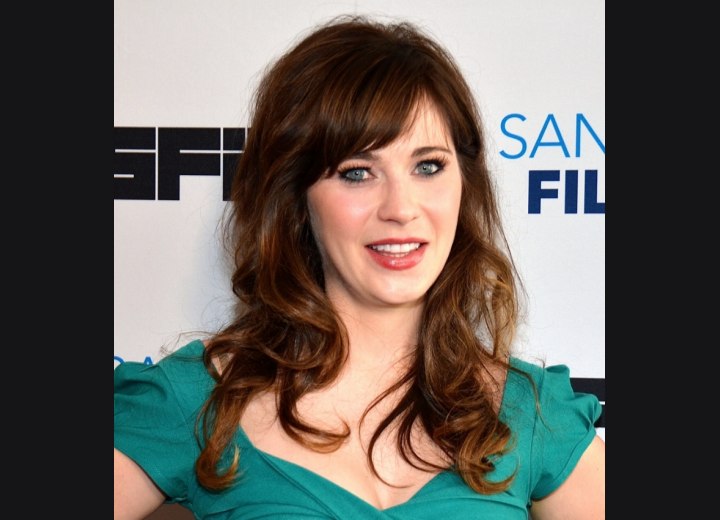 More Zooey Deschanel hairstyles