The Psychology of Bangs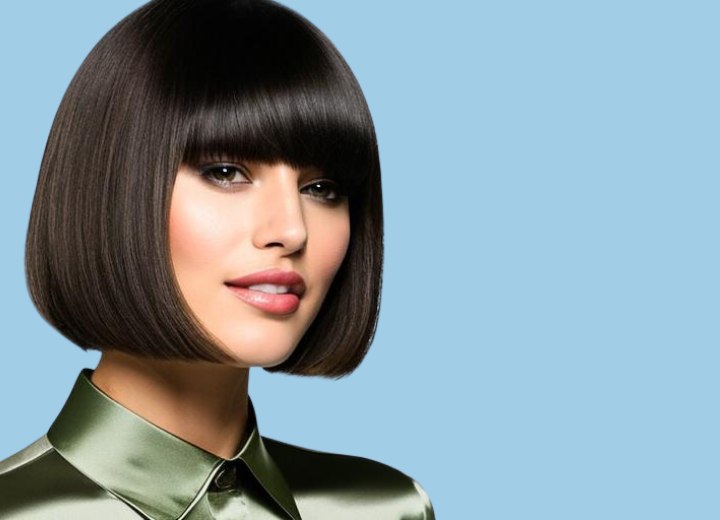 Have you ever wondered if your bangs say something about you? According to surveys and studies, there is something to the psychology of bangs. A new trend of including little messages in bangs has hit Japan, and women there pay much attention to their bangs, as do the men who are trying to figure out what type of girlfriend she might be.

There has always been something mystical about this part of hair falling into the forehead, and over the decades, many different styles have evolved, each one very distinct and different. Bangs accentuate the eyes, which we consider to be the windows to one's soul, giving them their magic. They also cover up fine lines on the forehead, shorten a long face, camouflage skin issues, and are a quick fix to change your hairstyle.



There are many practical reasons to decide on certain types of bangs versus another, but the specific choice you make may say more about yourself than you might be aware of. They are mysterious and stylish, but can also be playful and sassy or steeped in elegance and glamor. You can wear them with short or long hairstyles and use their length and movement to your advantage when flirting.

There are bangs for every face shape and for every personality. Blunt, feathered, curled, choppy, or swept to the side. Each design has its merits and affects your appearance like nothing else.

Blunt Bangs

The straight-cut bangs are the most basic. Cut at a length that barely touches the eyebrows, it is the poster fringe for looks of elegant simplicity. You often see it with a basic bob or straight, longer hair. It is all about the accuracy of the cut and the perfect length. They are styled with just a slight curve so that they follow the shape of the forehead.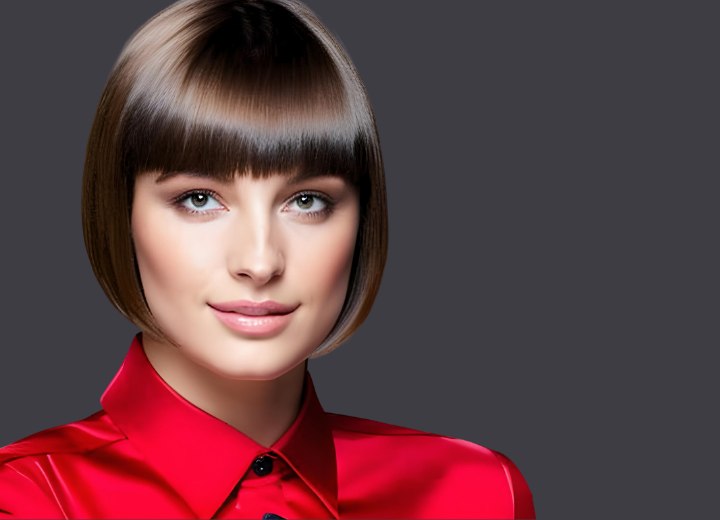 Women who prefer this look have a strong sense of classic fashion, carry an elevated professional status, and prefer Chanel over H&M. The forehead is entirely covered with no gaps in the hair. Down to the point, disciplined, and conservative is the message here. No one will mess with those bangs or the woman who wears them.

Mini Bangs

Oh my gosh, the mini bangs are back! These are the smallest of all the bangs and can range from close to the hairline to about the middle of the forehead. Mini bangs or baby bangs come with the sultry innocence of retro pin-ups, they exude hipsterdom and go so very well with vintage clothes from your closest second hand store.

Artsy and quirky without competition, they are often worn with shorter bobs or pixie cuts. They also make a nice addition to curly hair, as long as the bangs themselves are kept straight and sleek.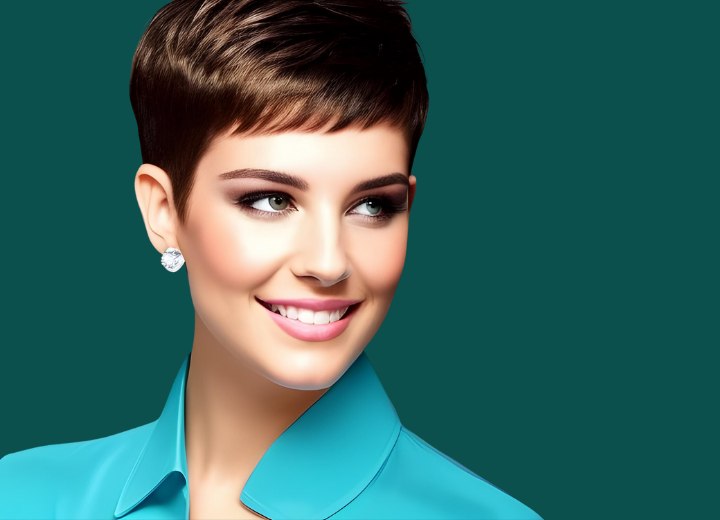 Mini bangs are perfect for glasses and create a look that is somewhere between a sultry teacher and burlesque queen. Cat-eye glasses or modern frame shapes all look much better with bangs that do not touch their edges.

The ideal face shape to pull this look off is a round to oval face. Long, edgy, and narrow face shapes would not benefit from this exciting look. But do not despair, there are so many others to choose from.

XXL Blunt Bangs

This X-rated version of something as harmless as a fringe of hair can turn any look into hot glamor and every woman into a sexy diva.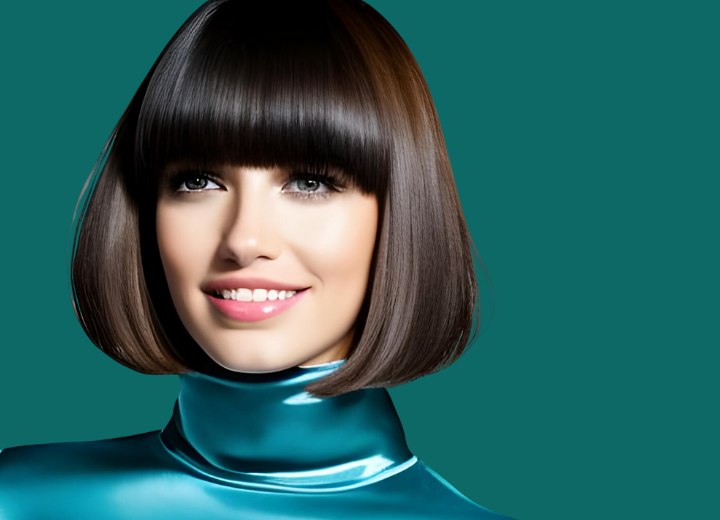 Extra-long, blunt bangs cover the eyebrows fully, are thick and mysterious, leading all attention to the depth of her eyes. Sultry and seductive, they are the bangs equivalent to black leather stiletto heels. This is not a look for wallflowers or the good girl in a movie.

The woman with super bangs is the mystery girl, the international spy of love, the undercover agent. She never reveals all of herself and might just leave your life as quickly as she came into it. Her life is a thriller and not necessarily a family-friendly show.

Continue reading ...