Zooey Deschanel's Thick Bangs

This Zooey Deschanel throwback is definitely a hairstyle worth looking at. Before she was on the TV hit "New Girl", Zooey had her dog accompany her to the Los Angeles Screening Of The Sci-Fi Channel's "Tin Man". The even took place back in 2007 and the starlet looked as sweet and adorable as ever. Although her little pooch is super cute, it doesn"t upstage Zooey at all.

The young actress wore a long, sleek hairstyle with dramatic, front facing bangs. Zooey has a ton of hair so thick bangs look nice and proportionate. The fringe has a blunt cut but a little texturizing on the tips help keep them from looking too heavy. Her hair is really long and the length reaches to her mid-back and is kept full due to the lack of layering. Minimal layers also keep her strands looking sleek and smooth.

Her light green eyes are very striking in contrast to her dark brown colored strands. The dark bangs next to her eyes really make them pop! Her dark tresses also look divine next to her bright red dress. Zooey always looks fabulous and this hot red number out on the town was no exception.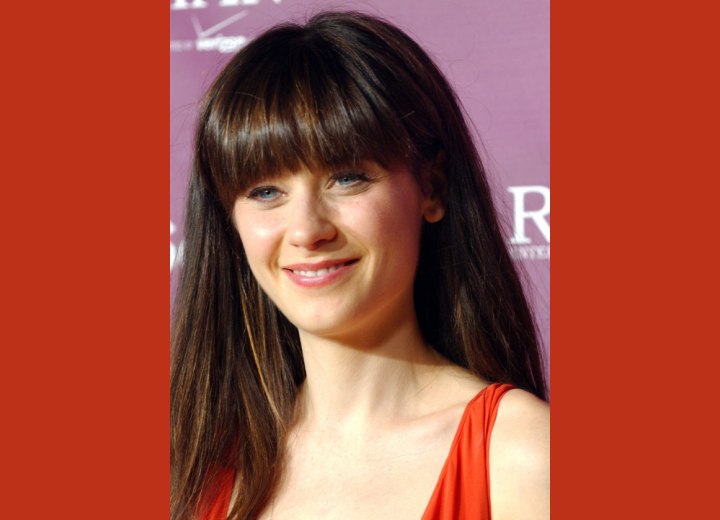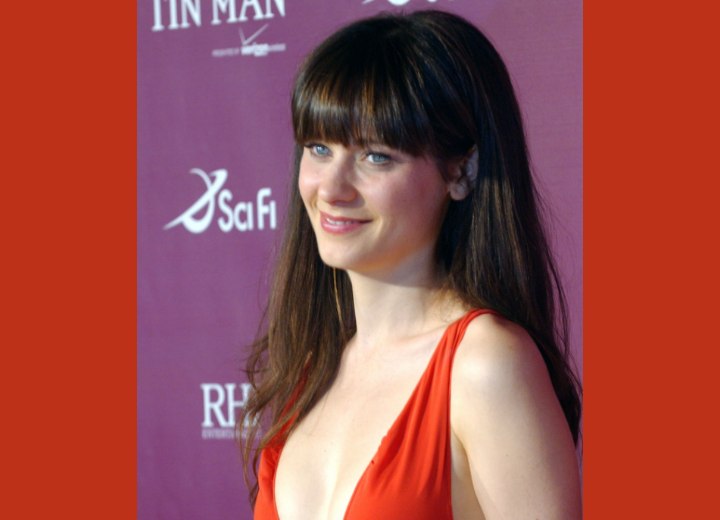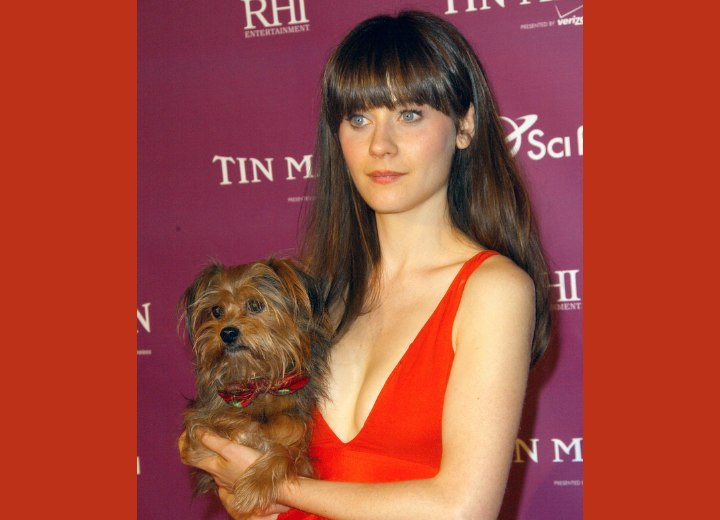 More Zooey Deschanel hairstyles