Wendie Malick's Bob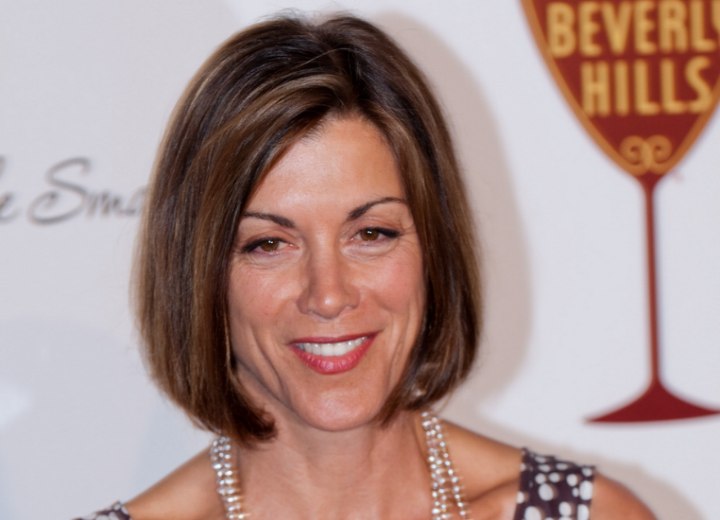 Click to enlarge

Our former model was seen at the 2010 Taste of Beverly Hills Wine & Food Festival on September 2, 2010 and she wore her hair in a bob hairstyle with a high side part and the ends cuffing about midway around her neck. Her hair has caramel and a few threads of gold over the darker brown.

A gentle blow dry with a large round brush will bring the hair out for volume and under revealing the detail of the haircut. This is a good haircut for Wendie and she could even wear the cut shorter and shave off a few more years.

Suggestion: place more gold highlights in Wendie's hair to help brighten up her oval face. Because she has an oval face, she can almost wear any hairstyle and look attractive, however because she is more mature now, the lighter shorter hairstyles will look best over the heavier bulky cuts.

Wendie wears her makeup in the natural mode of today's trend. She has a translucent foundation, a light pink beige eye shadow, thin arched eye brows, eyeliner, mascara and a medium rose lip tone.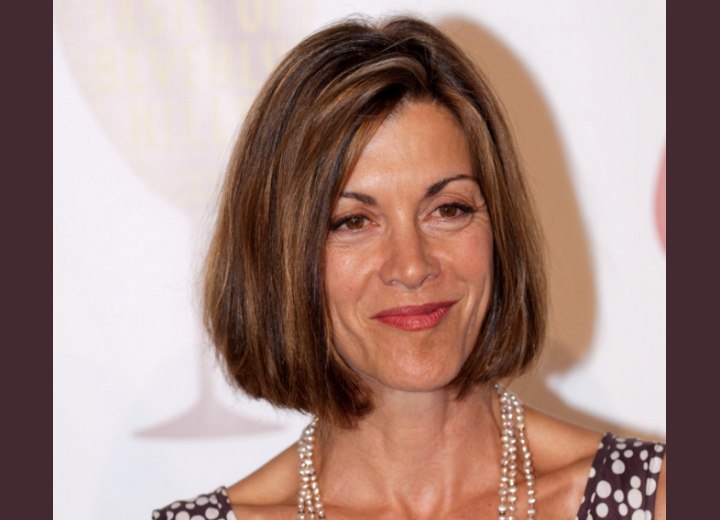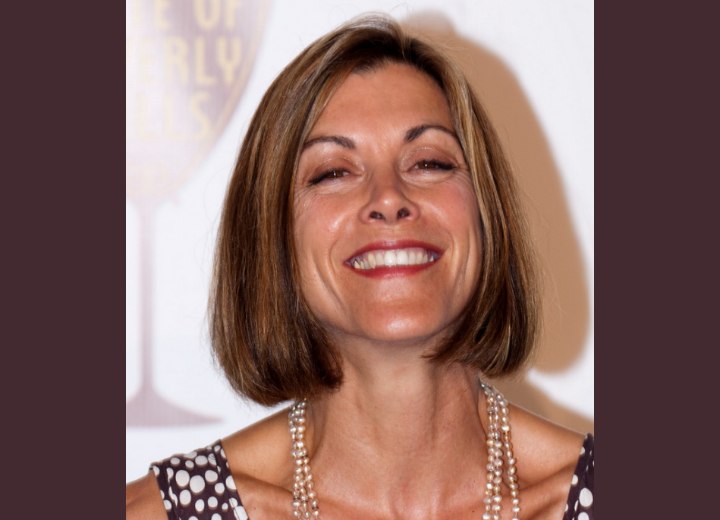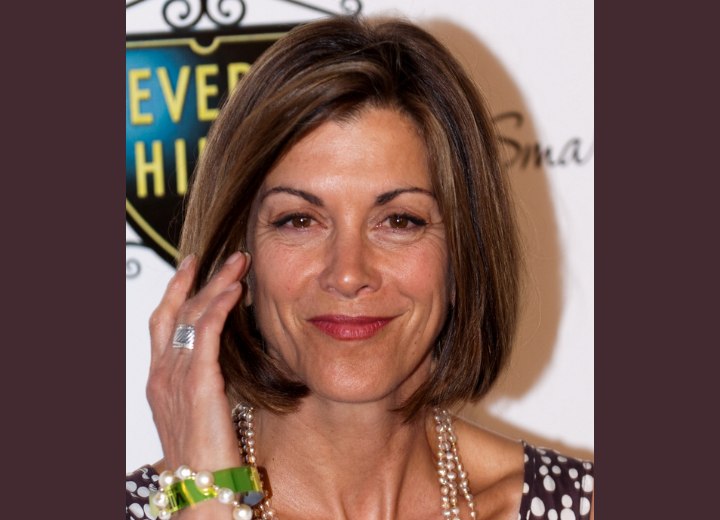 More Wendie Malick Hairstyles