Vivian Green's Ultra Short Hair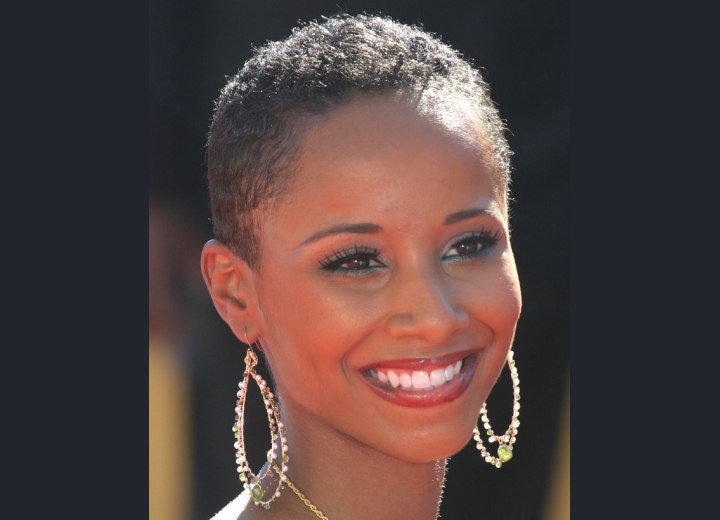 Click to enlarge

You'd be smiling too, if you looked half as good as Vivian Green with barely a hair on your head! Let's zero into this dynamite lady who has about one-half of an inch of hair on the top of her head and clipped closer than one-eight of an inch on the sides. Unbelievable! Her large loop earrings flatter her face and take a closer look how clear her eyes are.

If you have a small face and small frame, you just might be able to dive in there and try this risky look. No matter what you decided to wear, you would look neat all of the time, because your hair isn't going anywhere when you run, walk, play tennis or go snowboarding!

This hairstyle looks perfect on top of the water or under the water when you go for a swim. Think of how fast it would be to wash your hair and it would be dry long before you arrived at work. Every hat would fit and look good on you. This has got to be the hairstyle of hairstyles. No muss, no fuss!

I dare you!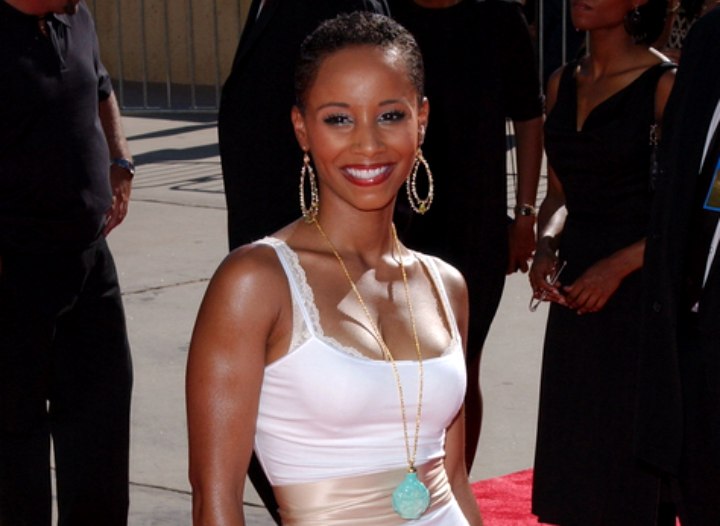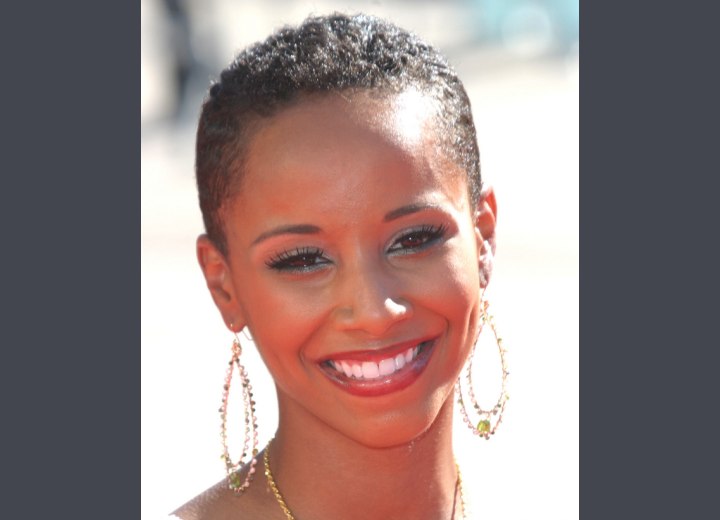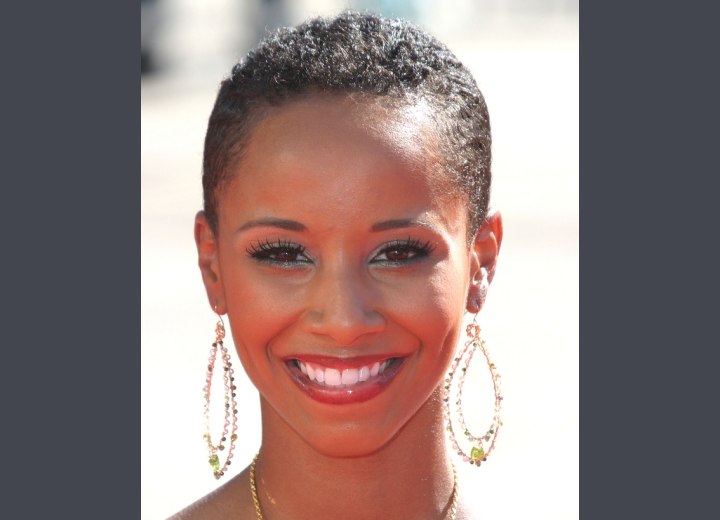 More Vivian Green Hairstyles