Victoria Beckham A-line Bob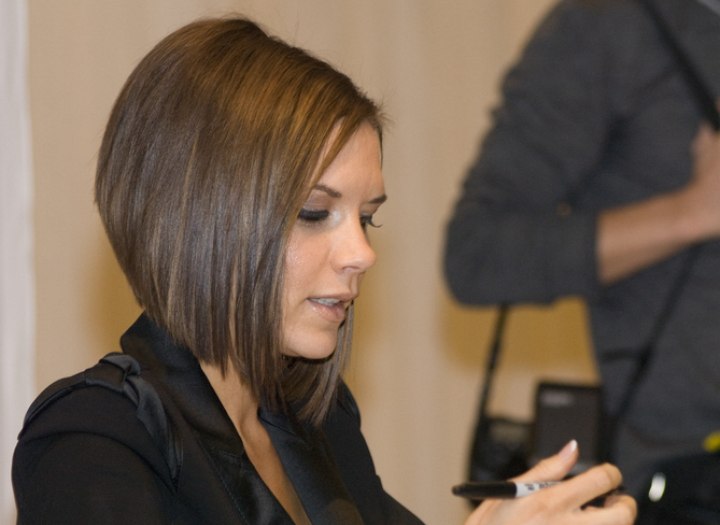 ↓ More Photos ↓

Former Spice Girl and fashion trailblazer Victoria Beckham introduced her own denim line at Saks Fifth Avenue in New York City on February 15th, 2008 wearing a perfectly tailored tux jacket and immaculately coiffed hair.



Her A-line bob features a graduated shorter back, a straight and longer front, a high side part and as a special element elevated volume on the crown.

Learn how to put that extra spice into your bob: Have your hair cut in a straight and angled line from the nape to about 1 inch below the chin in front. Part on the side and use a small brush to lift up the top roots when drying for the extra volume. Round off the back and keep the rest of the hair straight. Finish with gloss spray.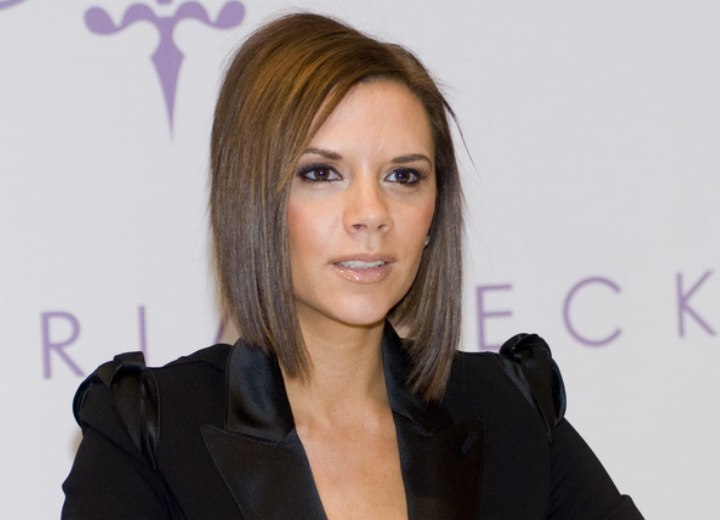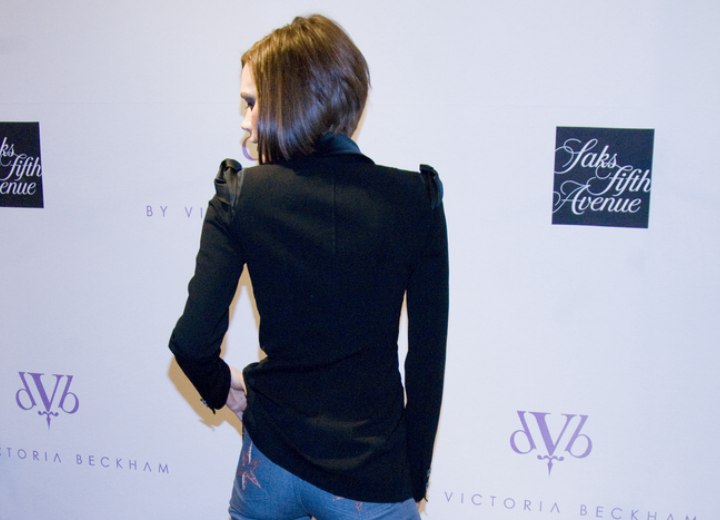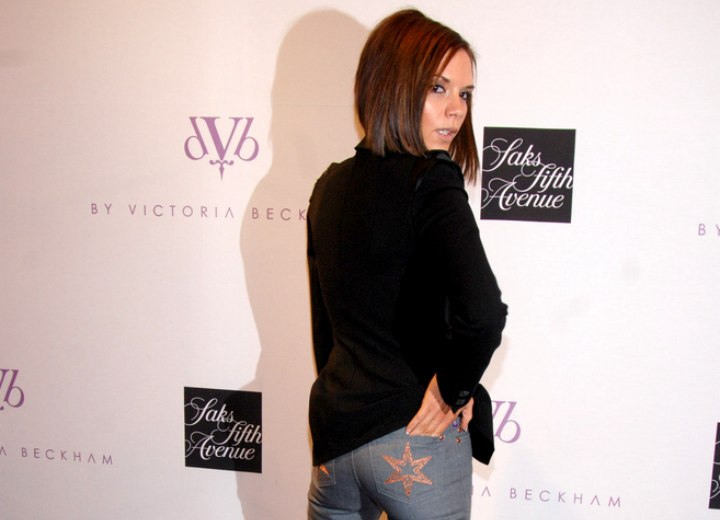 See also:
More Victoria Beckham hairstyles