Vanessa Lengies' Hair Styles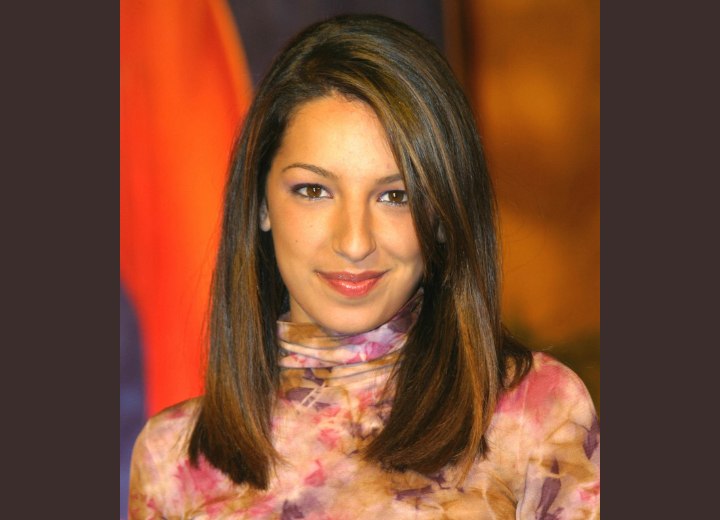 ↓ More Photos ↓

When you have a blithe spirit, you can wear just about anything, but even when there is youth, with a little bit of coaching, you can look better yet. Although, everyone sees themselves differently than what others do.



Pretty Vanessa Lengies has a cowlick in the front of her hairline that she is making the most of and apparently, she doesn't fight against the naturally small part; that her hair reserves the right to have. Right behind the small part is another part that is more toward the end.

Thus, Vanessa is one of the few people who has two parts. She has a nice blunt cut, smoothed by a flat iron and smoothing lotion afterwards (2003). She is wearing a floral colored turtleneck top that goes well with her make-up and hair. Although, because I tend to favor updos, specifically when there is a high collared blouse. I believe she would have looked that much more; like a Princess.


In the second look (2006), Vanessa's hair is quite a bit longer and possibly has a body permanent. The top is blonde, while under the hair is a dark blonde. She is wearing all her hair pulled back and held by a hair band, accenting her lovely face.

This look is good for someone who is going to be playing tennis, racket ball or would just like to keep their hair out of their eyes when they go fishing. This look is not good to wear at the office, as it is more of a informal look, not a professional look. Yet, many of today's looks are very informal and it is up to you to decide what gives you the most smiles.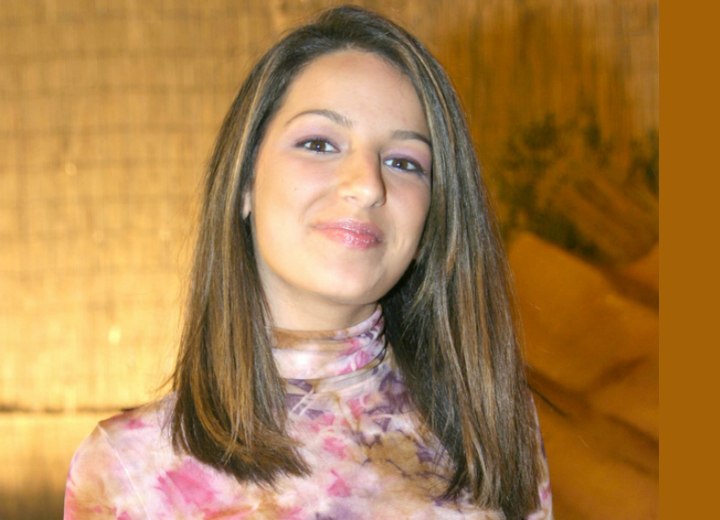 See also:
More Vanessa Lengies Hairstyles