Vanessa Hudgens' Ombré Look

Here's Vanessa Hudgens at the 16th Annual Young Hollywood Awards on the 27th of July, 2014. Vanessa is fond of using hair-extensions to mix up her hairstyle a bit and add color to her dark-brown tresses. Here her stylist used a very-light blonde hair-piece to create a stunning brown to blonde ombré look.

This is probably a one-piece hair-extension, clipped around the back of the head, from the back-area of one ear to the next. The length of her own hair is disguised in a small, tightly wound bun at the back, beneath the extensions.

To create this look, section your hair, parting the hair between the crown and the occipital bone. Clip the hair on the top part with a crocodile-clip to separate the two sections. Then secure the bottom hair in a tightly wound, small bun in the hollow at the nape of your neck. (This won't work if you have long or very thick hair.) Clip in the one-piece hair extension from the back of one ear, around the occipital bone, to the back of the other ear. Loosen the hair on the top part, so that it falls half-way over the blonde extension, covering the parting where the extension's clips are exposed.

Spray your hair and the extension with heat-protector, section the hair (and extension) into six sections, working from the back to the front, curling it with a medium-sized curling iron. Spray the hair with a medium-to strong hold hair-spray when you've completed the curls. Make sure the hair-piece is 100% human hair, as artificial hair melts when exposed to the heat of the curling iron.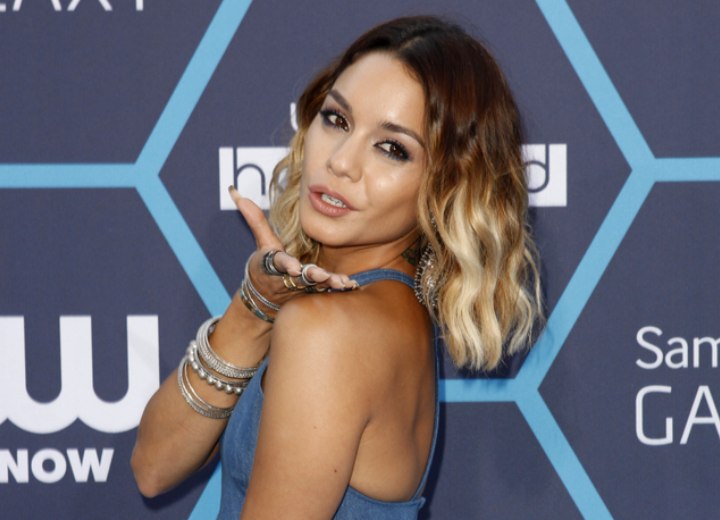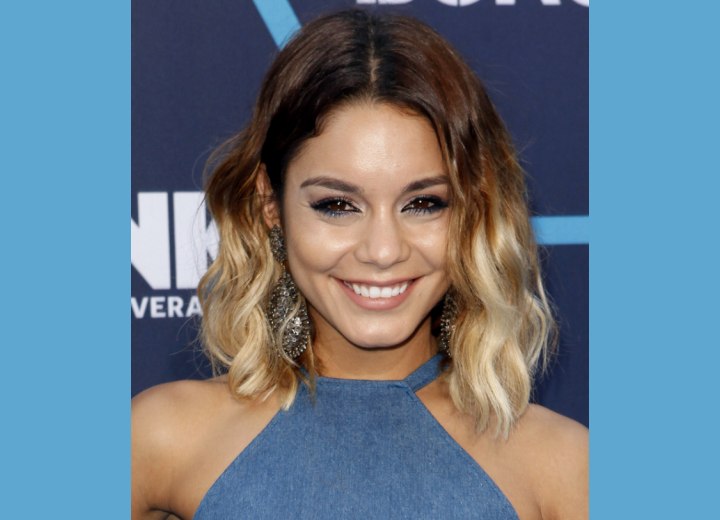 More Vanessa Hudgens hairstyles