Taryn Manning

The multi-talented Taryn Manning is seen here at the 1st Anniversary Celebration of STK Steakhouse at the Cosmopolitan in Las Vegas (January 16th, 2012). The actress/designer/singer-songwriter is never one to shy away from changing her look, and is seen here with long luxurious locks in auburn hues, that are captured in a duo of sleek leather bands.

Her ensemble is a sheer wrap blouse with knee-length baggy trousers and simple brown pumps. The look is adorned by a simple black and white cameo pendant of a horse head in profile.

The deep vee of the blouse's neckline elongates the body and the fall of long hair further serves to create a vertical focus in the look. Her make-up is minimalist and consists of little more than a base of foundation, with a touch of cheek color and lip tint with some mascara to enhance the look of the eyes.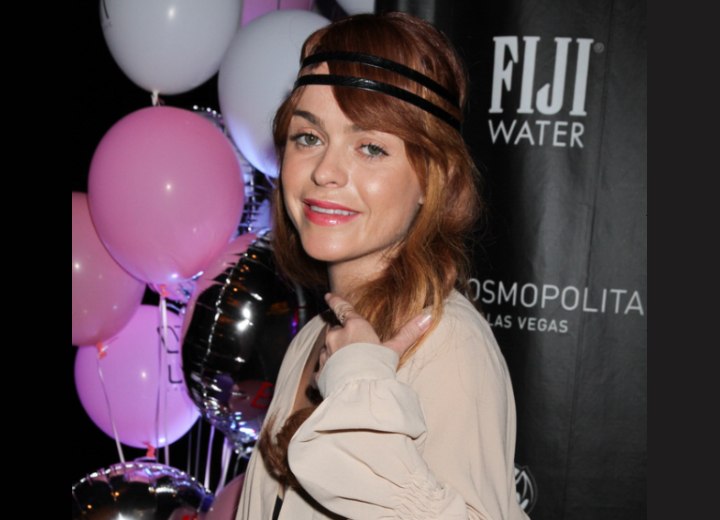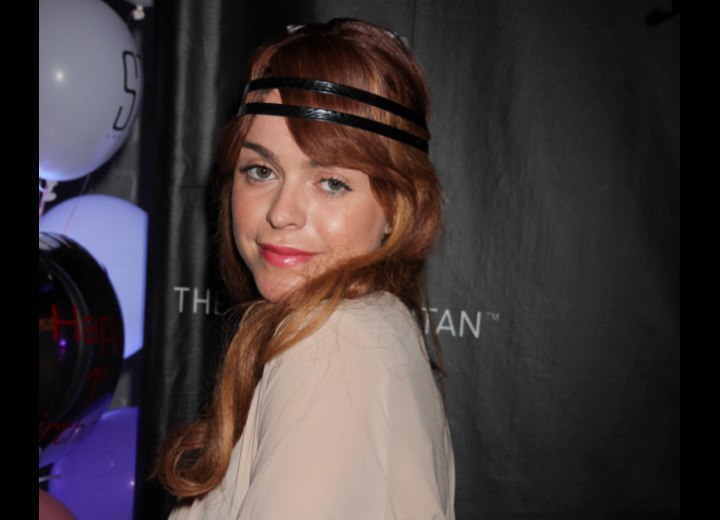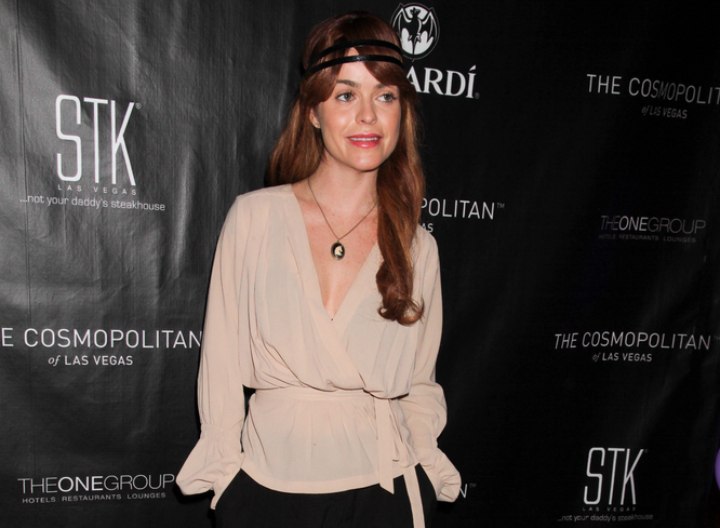 Related Post:
More Taryn Manning Hairstyles