Asymmetrical Plunging Bob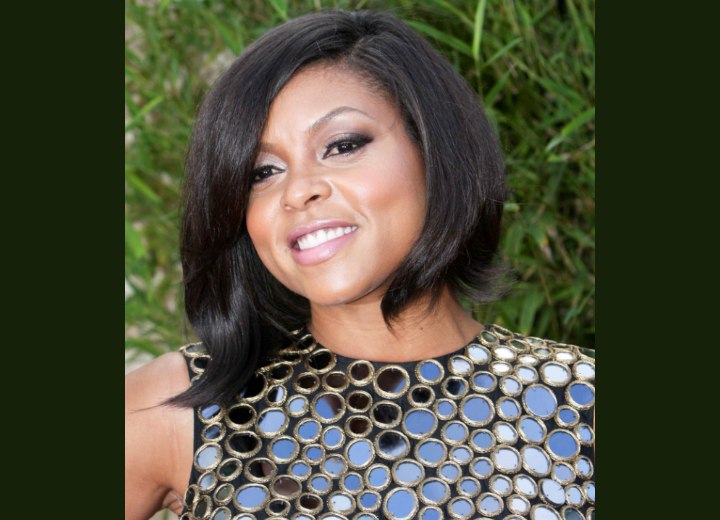 ↓ More Photos ↓

Taraji P. Henson was seen at the premiere of the "Karate Kid" on June 07, 2010 in Los Angeles. Her coal black hair was worn in an asymmetrical plunging bob that had a small amount of layers along the edge of the cut. The nape in the back is curled up to see the split that layers bring to a hairstyle.



The sides are angled to cuff around her jaw line and there is a small short part that creates the top to be combed over the forehead and upon the temple blanketing part of Taraji's eye.

This simple haircut could be worn in several ways, including braiding the top to go back and under a section of the top hair along the side. If you are in a hurry, a simple twist bringing the hair back would also be just as sufficient and cute and if you are feeling creative, try twisting two or three sections instead of one.

Taraji has a face with soft lines. She keeps her eyebrows in a high arch and there are about four shades of colors on her eyes ranging from a white, beige, musky brown and a charcoal. Her eyeliner bridges her lashes and mascara. There is plenty of bronzing and blush with her final touch a light white pinkish lip color.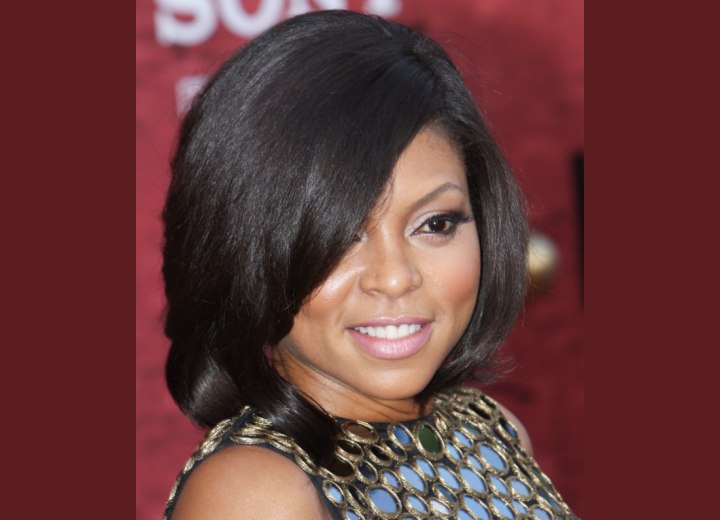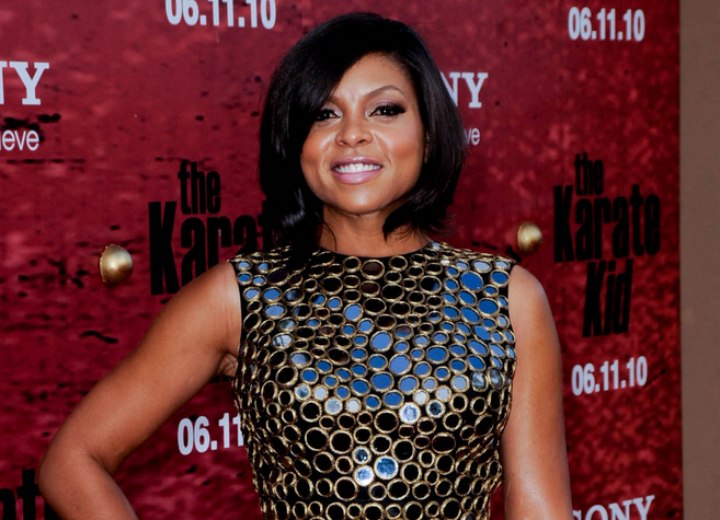 See also:
More Taraji P. Henson Hairstyles