Tara Lipinski's Angelic Hair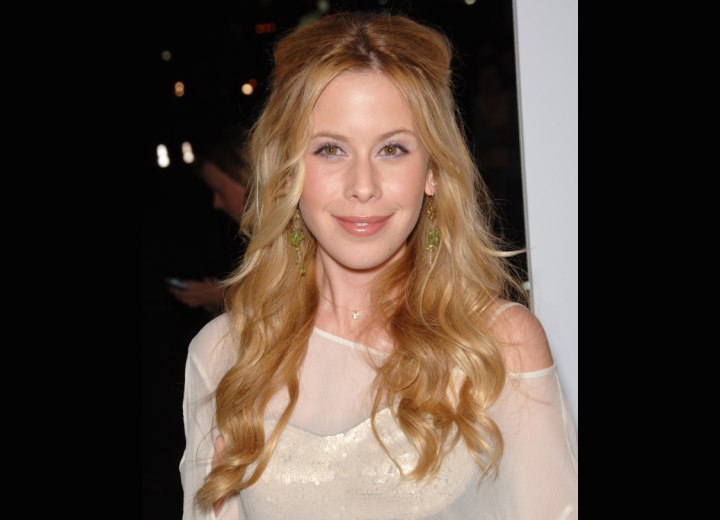 Click to enlarge

At the Los Angeles premiere of "Thank You For Smoking" (March 16th, 2006), Tara Lipinski showed up looking quite angelic. The Gold medalist figure skating beauty wore a mix of black and ivory that worked together very nicely. We love the mix of fabrics and textures in her outfit as well. But let's talk about her amazing locks!

Her mermaid-esque hairstyle really elevates her overall look and looks absolutely gorgeous. Long wavy strands are arranged perfectly and fall well past her shoulders. By leaving her hair down she creates a waterfall effect that adds loads of softness around her face.

Hair is curled away from her face and it really opens her up and makes her glow. Tara's hair is parted down the middle and the top section is teased slightly and pulled back for a cute retro flare. Lots of layers are cut around her face and bevel down towards the ends. The layers really show off the flips and wave pattern of the style.

Lipinski's beautiful blonde locks are highlighted superbly. There are lots of blended pale pieces throughout and the base is a light golden beige shade that is to die for. Though she is wearing black we like that she kept the ivory shade closer to her face. Her makeup is nice and light as well with hints of light pinks and peaches. The result is an ultra feminine look that is truly inspiring. Perfect scores for Tara!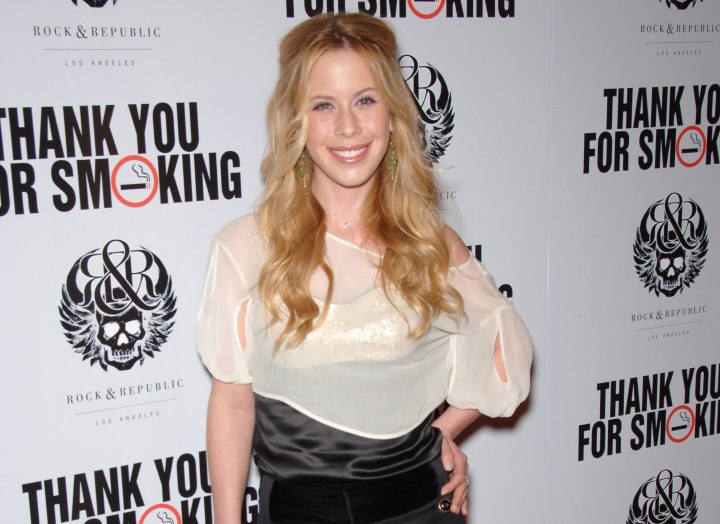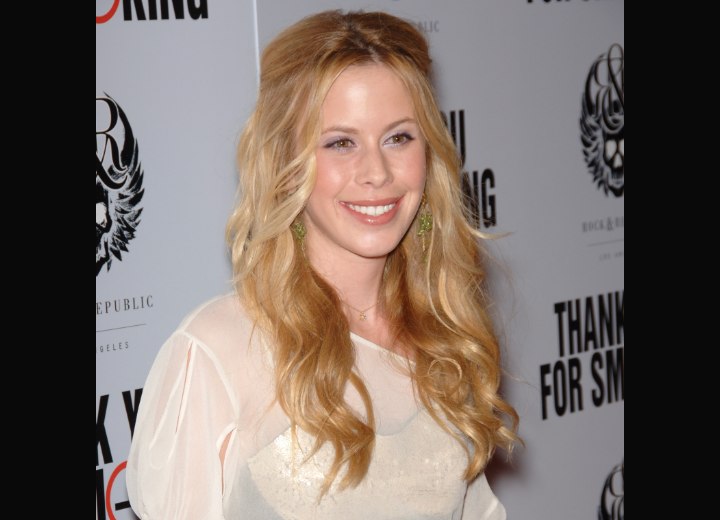 Related Post: More Tara Lipinski hairstyles
Photos: Featureflash / Shutterstock