Stephanie Gatschet

Stephanie Gatschet wore her long flowing blonde hair with a high side part that was cut in long layers that laid upon her orange colored dress at the October 3, 2010 Cure in the Canyons IV for Breast Cancer Research.

Her look is very "high school/college" for those who are still interested in the straight hair mode. Just for fun take your hand and angle it up along side of her hair, thus blocking one side of the lower section of her hair and you can see what Stephanie would look like in a bob. Adorable!

The color orange looks very good on her. Her makeup is also a contributing factor with the light arched brows, warm shadow, heavy black eyeliner, mascara and a light glossy pink lip tone.

Suggestions: For Stephanie's eye to pop just a little bit more, let's remove all of the black eyeliner and replace the top lid with a dark sage instead of black. Because we would like to widen her eyes up we are going to use a stiff dark brown liquid eyeliner brush and paint a few strokes of lashes on her lower brow section. The sage green will bring out her blue eyes while the few painted strokes of lashes along the bottom will widen her eyes out.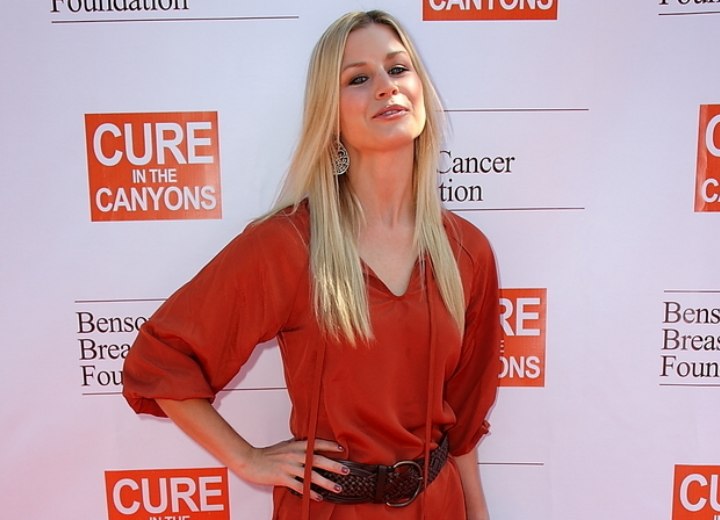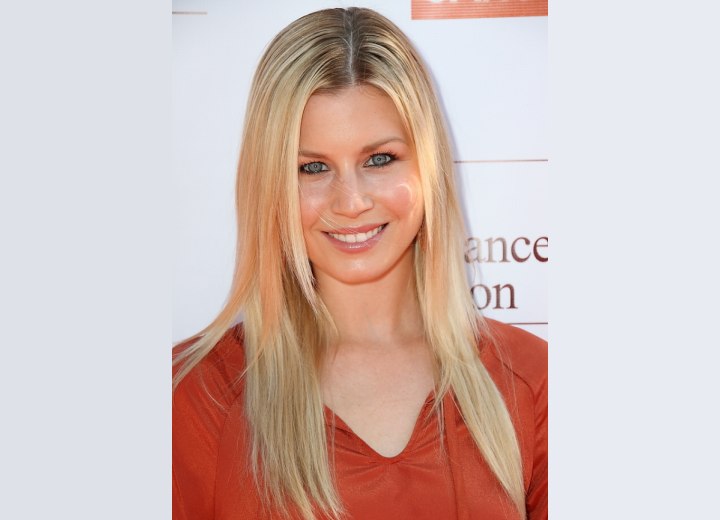 More Stephanie Gatschet Hairstyles