Stephanie Drake's Hair and Bangs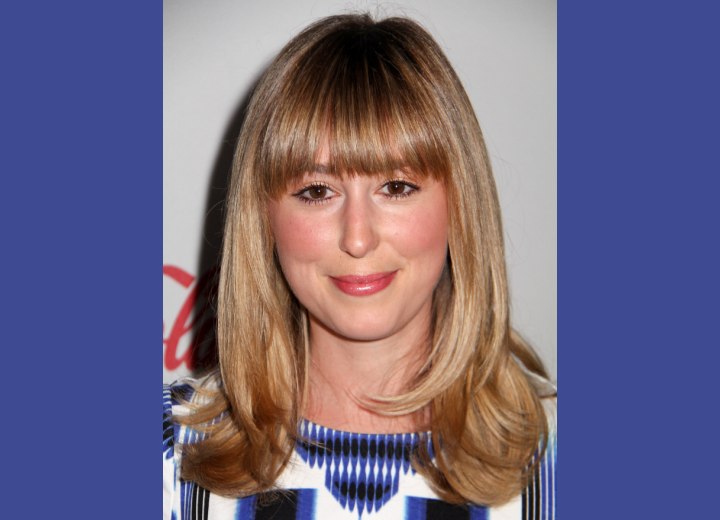 Click to enlarge

Stephanie Drake charmed fans on the red carpet of the 3rd Annual Gold Meets Golden Event in Los Angeles on February 21st, 2015. She shined in a white shift with a geometric design and nude pumps are always a reliable and excellent choice, as they go with everything while elongating the legs giving the much desired slim silhouette.

Stephanie has these really lovely almond shaped colored eyes that are displayed well with her heavily cut bangs. Anytime you want to accentuate the eyes, bangs will do just that.

Her make up is very well done, not too much nor too little as the blush flawlessly accentuates her cheekbones and perfectly pairs well with her lipstick. Stephanie's hair color is just as well done. She looks flawless with her medium warm toned blonde hair color that is void of any highlights. The wondrous shine in Stephanie's hair can be attributed to a regular (every other month) treatment with shine gloss.

The color is spot on, much like her hair cut. Her long style is layered. The layers begin a few inches under her chin, to frame her face and continue down from there. It really does her face shape well.

To steal Stephanie's style first begin with freshly shampooed hair. Use a root boost directly on the scalp and blow dry the roots up off of the scalp. This gives the roots volume without blowing the cuticle out of the midshaft, making the rest of the hair frizzy. Section the hair from top to bottom and begin blow drying the bottom sections, flipping the bottom out. Wrap the hair around the brush and blow dry until it's dry. Do the same for the top sections but flip under. The bangs are done last, those are flat ironed down and voilà!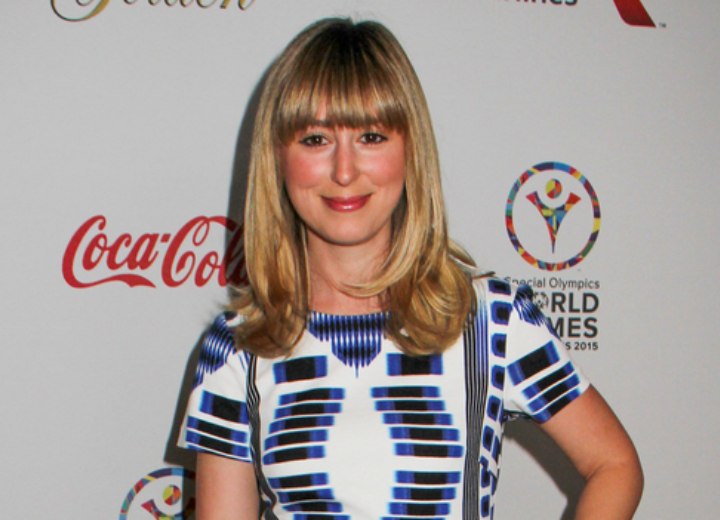 Related Post:
More celebrity hairstyles