Stefanie Powers

65 plus years old Stefanie Powers appeared gorgeous and bigger than life at the March 07, 2010 20th Annual Night of 100 Stars Awards Gala.

Most people remember Stephanie with brunette hair. Therefore, we do a double take on her striking sherry colored hair. Her top is short to produce the fluffy volume of height desired and the few spacey bangs are quite appealing. The hair on the sides is behind her ears, with the upper sections left to cover the hair and lie upon her shoulders. Her red colored hair brings out the pink tones in her face.

I would like to see Ms Powers with her hair layered all over and barely touching her shoulders. There would be flips and dips and a few waves. I believe a more layered clip would take years off her. Another way would be for her to wear her hair back and up on her crown in fans and curls.

Stephanie's small diamond earrings are quite unique and bring elegance with her high neck wrap. She is wearing a warm eye shadow, eyeliner and barely a blush. For completion is a glossy coral lip color.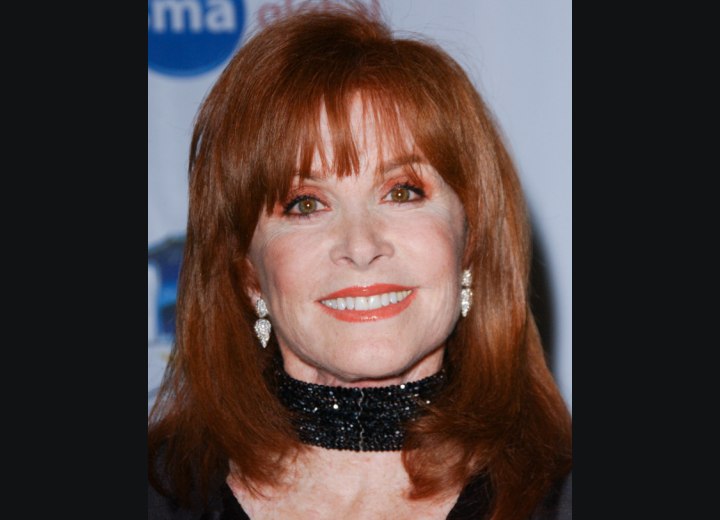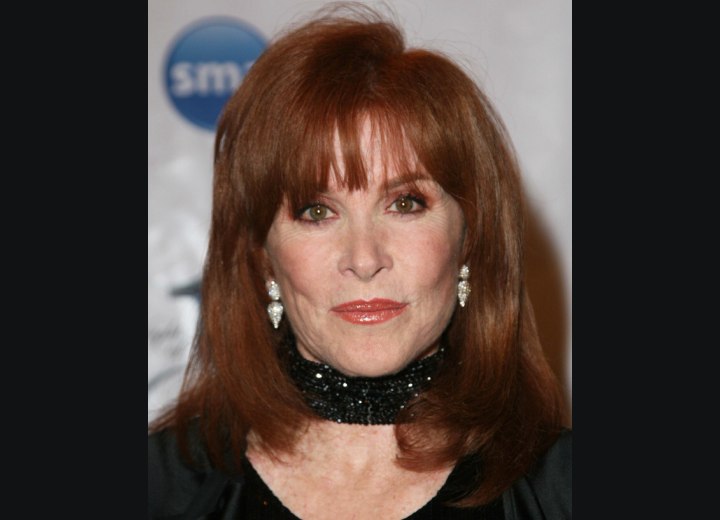 More Stefanie Powers Hairstyles