Short Razor Cut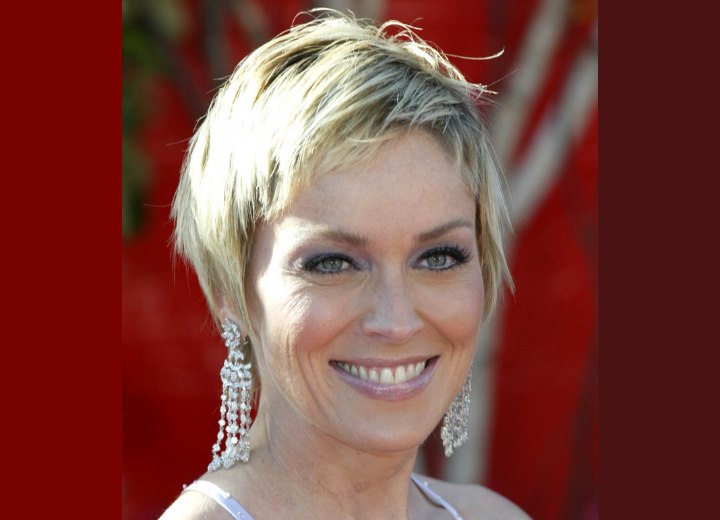 ↓ More Photos ↓

This celebrity of Basic Instinct always looks good and wears her short straight hair exceptionally well (September 19th, 2004).



40 plus Sharon Stone still has her pale blonde hair we are all accustomed to seeing her with. A razor cut brings pouf and behavioral control to this smooth haircut with extra length in the neck.

If you'd like to look a little more like Sharon Stone, and wouldn't we all? Well, we can go for the haircut! Wash, condition, towel dry and apply your leave in conditioner and your gel.

You now have two options. You can either comb the hair into the direction you want and allow to dry or you can blow dry it. No need for any kind of an iron. Don't forget to get your hair shaped every six weeks to keep looking your best.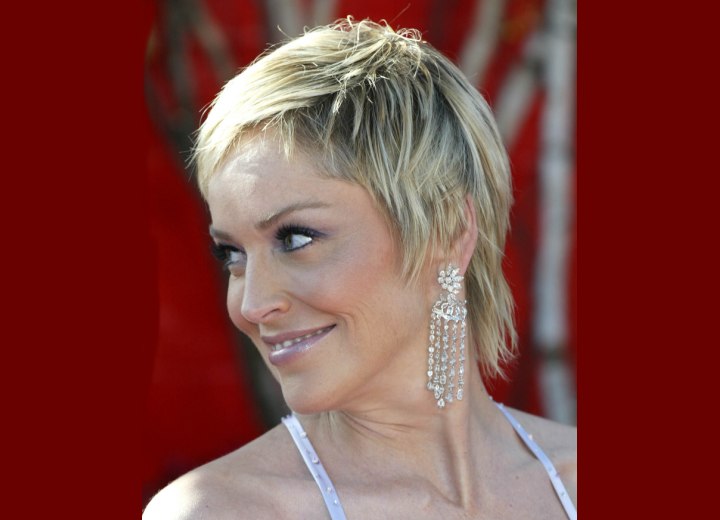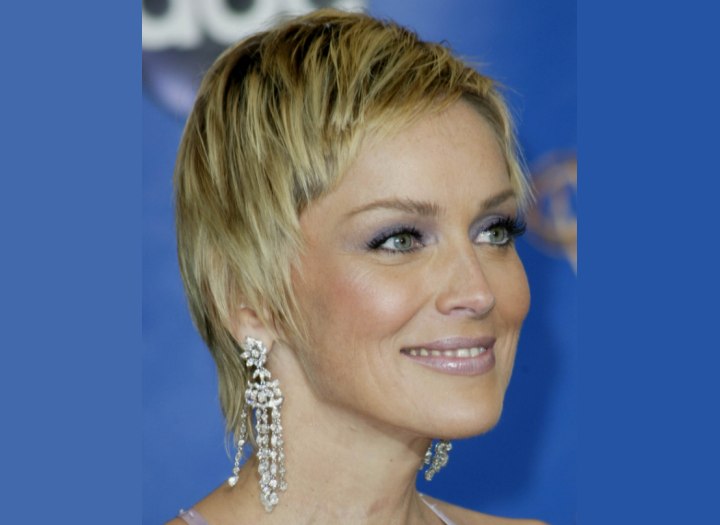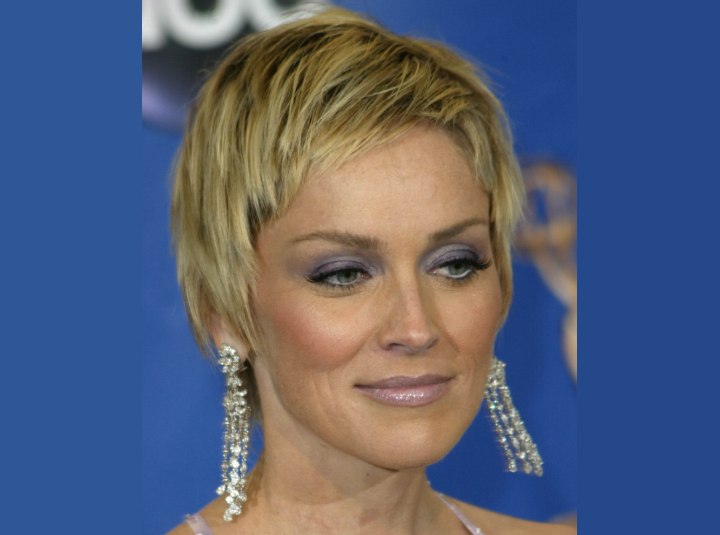 See also:
More Sharon Stone Hairstyles