Youthful Looking Sharon Stone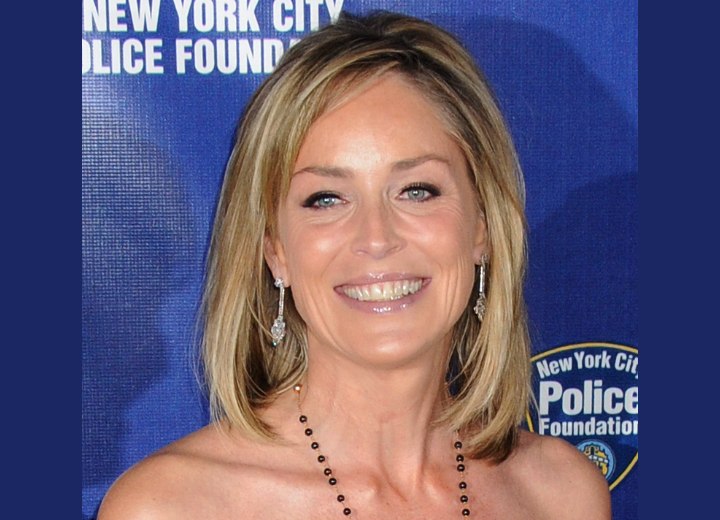 ↓ More Photos ↓

A youthful looking Sharon Stone was seen at the 32nd Annual New York City Police Foundation Gala on March 16, 2010.



Youthful indeed, with her hair grown out to the tip of her shoulders and it happens to be the most ideal length for so many hairstyles. Sharon can wear her hair successfully short too, as we've seen on her for quite a long time now. Her medium length hairstyle is angled along the sides and brushes around her neckline.

The top is cut a little bit shorter and skirts around the side of her face resting upon the temple area. She continues to keep her naturally dark blonde hair lifted in panels of a medium blonde color to lighter blonde. Her hairstyle is simple to keep with a quick blow dry and followed with gloss afterwards.

Sharon continues to keep her makeup light with the heaviest section being the eyeliner. Her eyebrows are shaped into the idyllic arch and there is mascara, blush and light bronze hues with a light frosty lip color.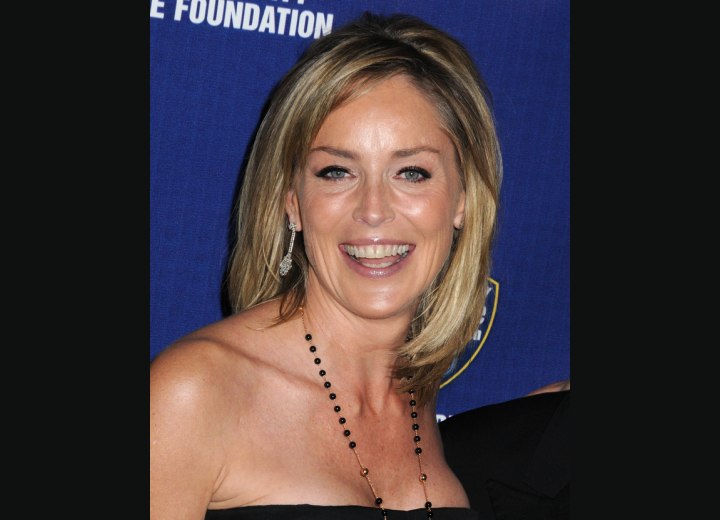 See also:
More Sharon Stone Hairstyles