Sarah Hyland's Long Curled Hair

Here"s a photo of Sarah Hyland at the "Hunger Games: Catching Fire" Los Angeles Premiere on the 18th of November, 2013. Sarah's dark hair is worked through with golden medium brown foils, creating perfect balance, texture and movement of her hair. Her hair parted to the side, and styled in beautiful loose curls falling to the front on her fringe-side and tucked behind her ear on the opposite side.

To achieve this at home, apply blow-dry lotion and a heat-protection product to wet hair, before blow-drying it 80% dry. Once it's mostly dry, section it into 6 sections, and blow dry the hair with a large-barrel round brush, working from the back to the front. When you're finished, again section the hair in six sections, and curl the hair with a medium or large-barrel curling tong. Curl the hair from the tip to half-way of the length of the hair. Note that only the bottom half of Sarah's hair is curled.

Once you're done, throw your head back and forth a few times and gently comb through the curls with your fingers to relax the curls. Throw the hair on your fringe-side over your shoulder to the front, and tuck the hair on the opposite side behind your ear. Spray with a medium-hold shine spray to complete this look.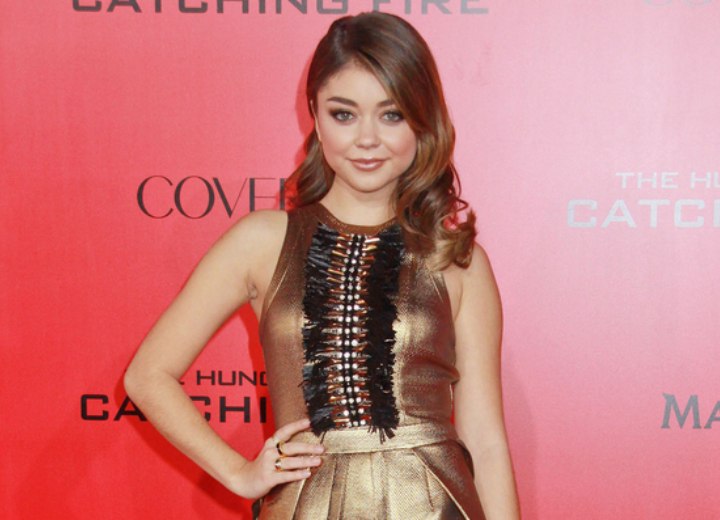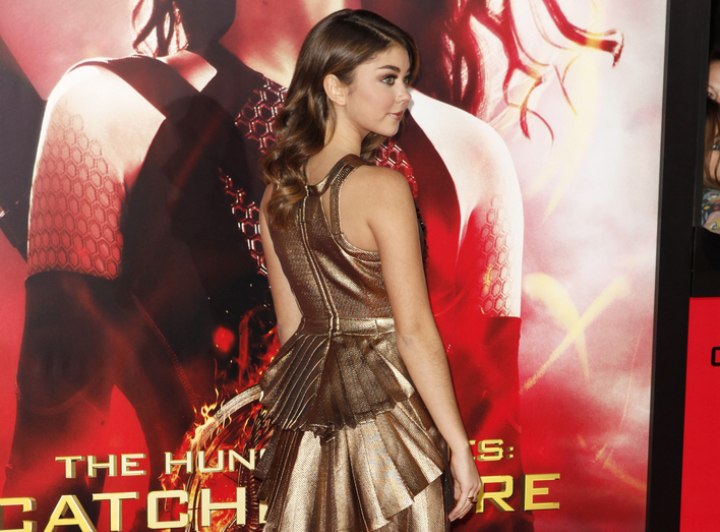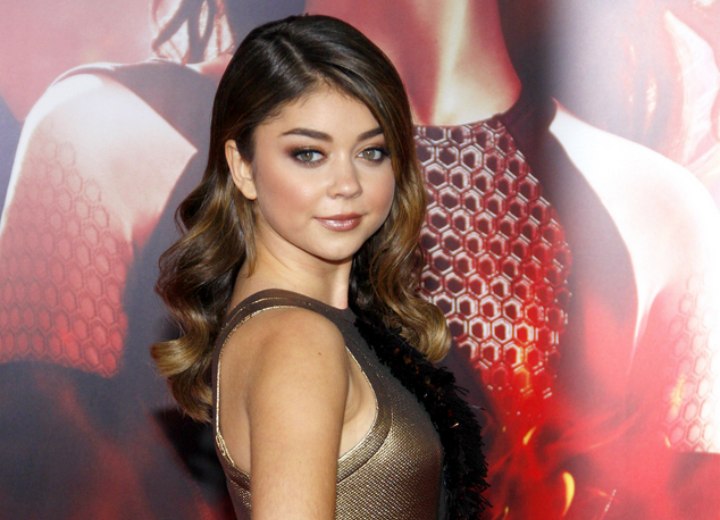 More Sarah Hyland hairstyles