Sarah Harding's Shoulder Length Hairstyle

In a moment of irony at the Run for Your Wife U.K. Premiere in London (February 5th, 2013), Sarah Harding certainly stopped traffic on the red carpet. Her center parted, layered, sun-blonde semi long hair was drawing attention from everyone. The long fringe - split to parenthesize her symmetrical features - made her face the center of attention.

The streaks of pale highlighting served as punctuation to the demand for notice. With a classic sharply lined brow, sultry eye color and glossy pink lip, the glamour was turned up to full wattage.

Her sleeveless, beaded lace gown certainly did nothing to diminish a look that called for all eyes to turn in her direction. The form fitting sheath hugged all the right curves and flared to skim the ground at her feet. Simple diamond earrings added a hint more flash, and were a perfect choice to not be lost among so much glamour.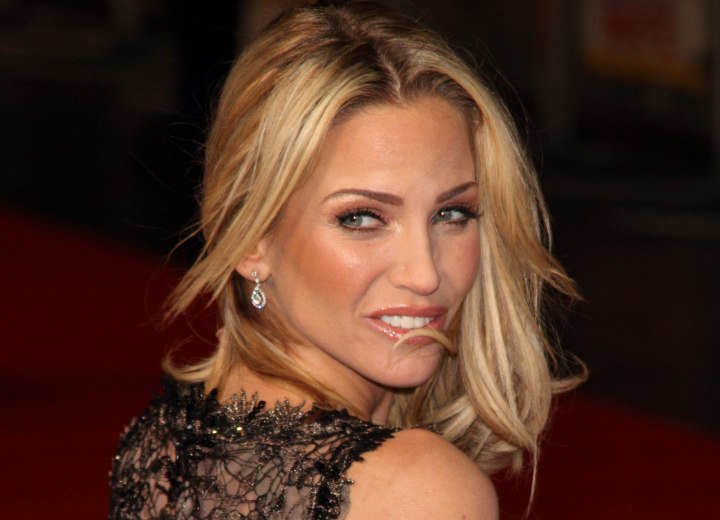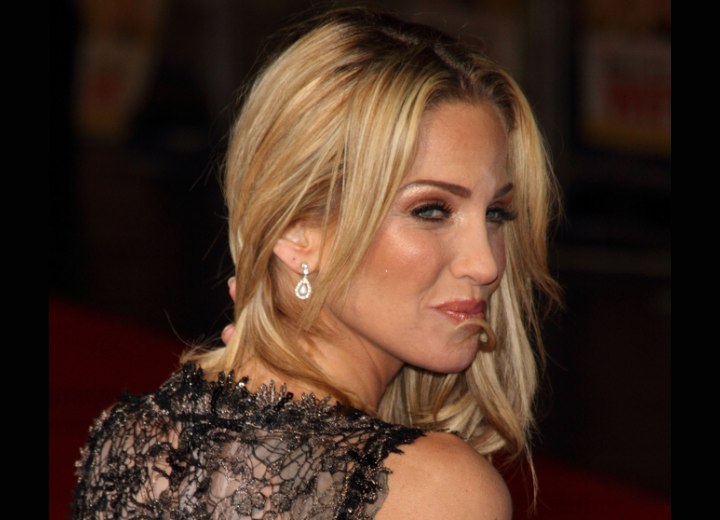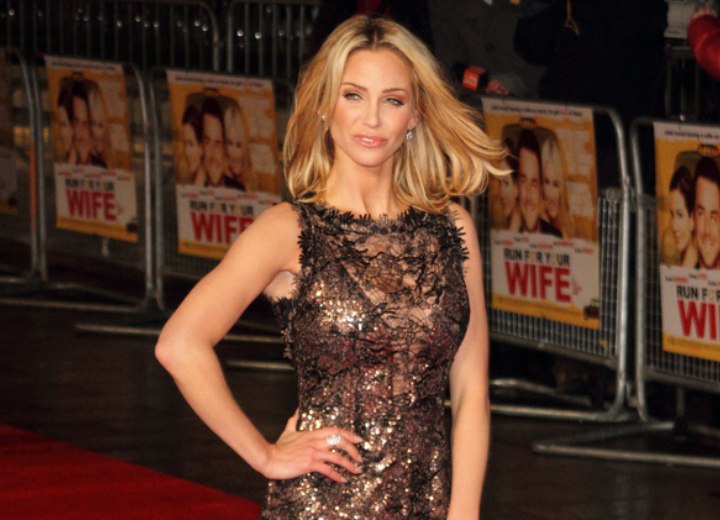 Related Post:
More Sarah Harding hairstyles