Reddish Brown Spiral Curls

The cameras were waiting for Sara Rue to come through the door of the Los Angeles Premiere of "Something Borrowed" on May 03, 2011 and she posed with her reddish brown hair that was styled in spiral curls that appeared as if in an old southern war novel. Her sides were brought back and secured under her curls and her bangs were shaped in a long form and were brought over her head with a light pouf and then dipped with the wave just above her temple.

As for fashion, Sara's red hair color will always be a win win situation and forever be in vogue. Should you be thinking about red hair for yourself, be sure and get professional advice. Find out if it is an attractive color that looks good on you and wear the right makeup matching your skin color. With the right clothes you will get many admiring glances every time.

Sara wears fair foundational makeup for redhead tones and keeps her eyebrows tweezed in a neat shape and slightly darkened. There is a light and medium dark shadow, eyeliner and mascara. There is blush and a light rosy pink lip tone. Her blue dress is a good contrast against her red hair.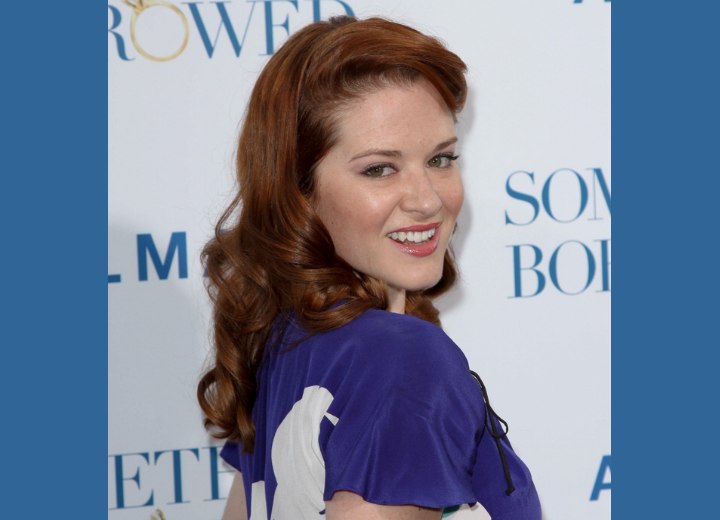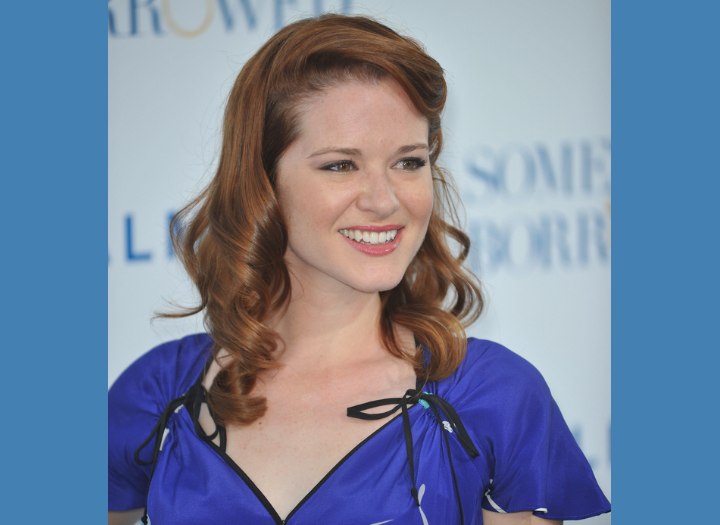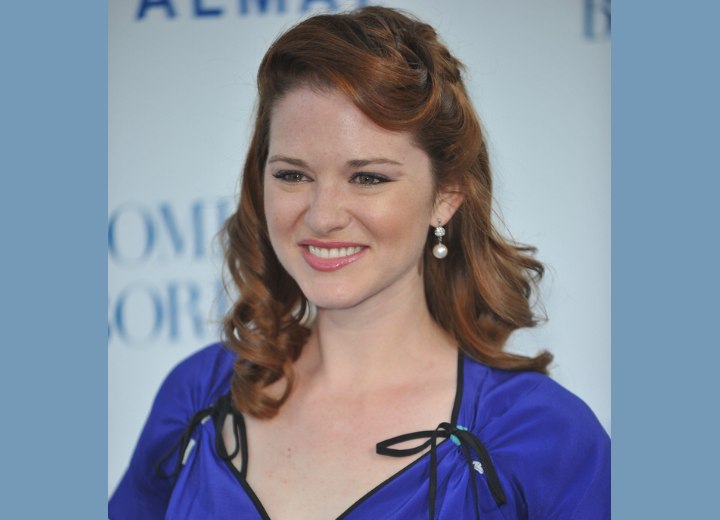 More Sara Rue Hairstyles