Sara Paxton's Short Hair

We tend to get used to seeing Sara Paxton with her long sexy ribboned hair and now (April 8th, 2010) that her hair is short we discover just how outstanding she looks with her new stylish coiffure. Chris Hatcher took her photos and as we can see she is wearing a little girl style with her high side part that is combed over and then secured to be out of her eyes or upon her forehead. The nape of her neckline is slightly tapered up maybe an inch as the hair flows into lengthy layers that look to be working itself into a bob.

What is it about short hair that presents more youth? Is it because the hair rides upward and the rest of the body appears to be streamlined, or is it because long hair appears to drag our faces and body downward at times? Sara's new hairstyle is easy for anyone to keep, especially when you are in a hurry; shampoo, condition and you are ready unless you'd like to take the time to blow dry your hair into a more select roundness.

Three things that stand out with Sara when we first look at her and the first thing we seem to notice is her red lips, next is her heavy eyeliner and the third is how her black dress contrasts nicely with her blonde hair. When selecting a color, always go for the best contrast with your hair and eyes, but do not wear a color if you aren't comfortable with it. For example, there are those who only feel comfortable wearing black or beige and would feel out of place wearing red or yellow. On the other hand, sometimes it is good to get out of our comfort zones once in awhile and see what happens.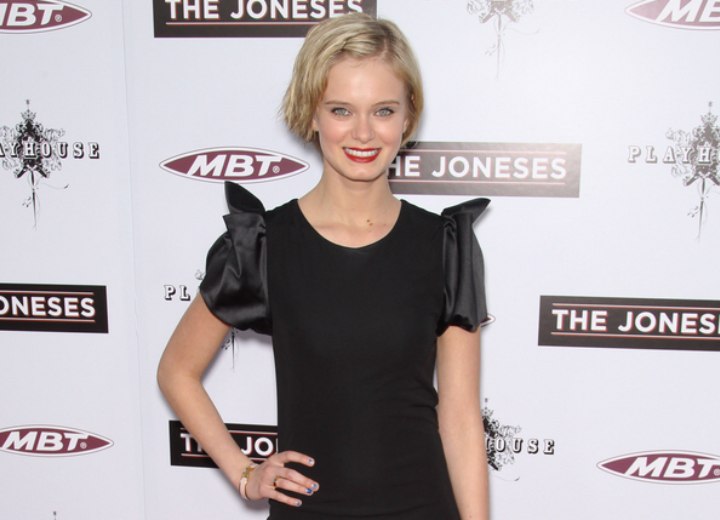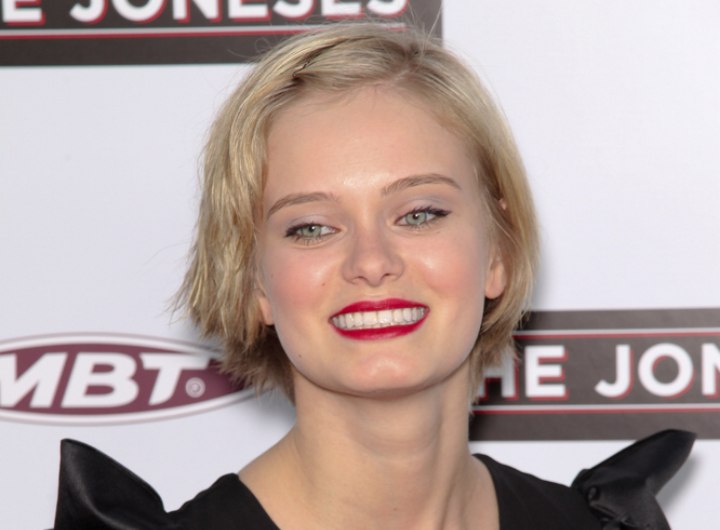 More Sara Paxton Hairstyles