Bangs Covering One Eye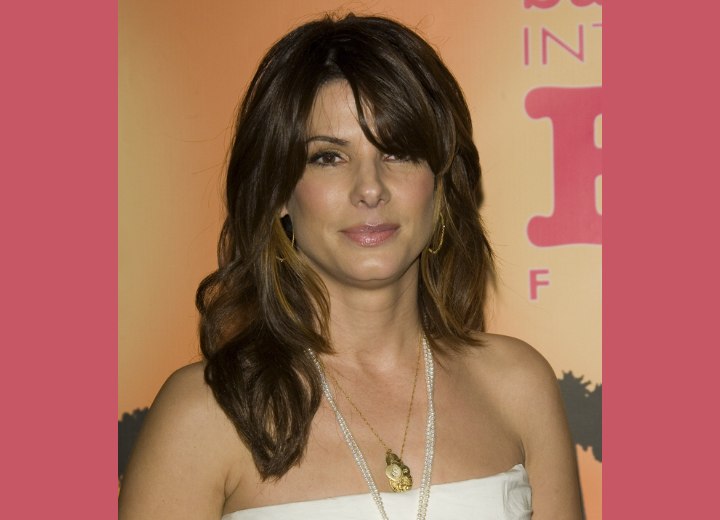 (Scroll down for more photos ↓)

Sandra Bullock brings out the celebrity in herself as she wears a white strapless evening dress that lends a striking contrast to her long dark brunette hair that is styled in long layers and gives ample curl below her shoulders (February 3rd, 2007).



Her peekaboo bangs are heavy and covering one eye. Sandra's hair texture is very thick, strong, straight and healthy. I can well imagine when her stylist begins to work her toil she would give more time to her hair than the average head.

Does Sandra's look appeal to you? Dampen your clean hair and use large rollers, rolling under all over your head or with dry hair, you can use large hot rollers and use a large toothed comb or vent brush to have a lazy curl or a dip in your hair.

If your hair doesn't have the texture as Sandra Bullock's try using hot sets first before you wrap your hair with the hot rollers. Use all the products that say "volume" for your hair and see what happens.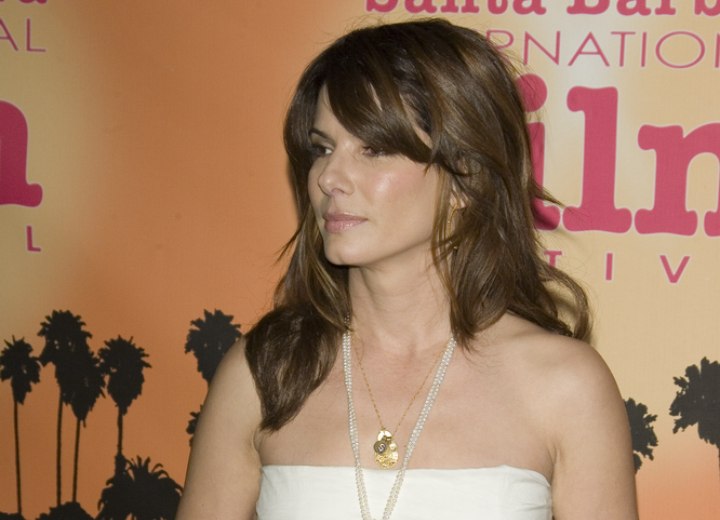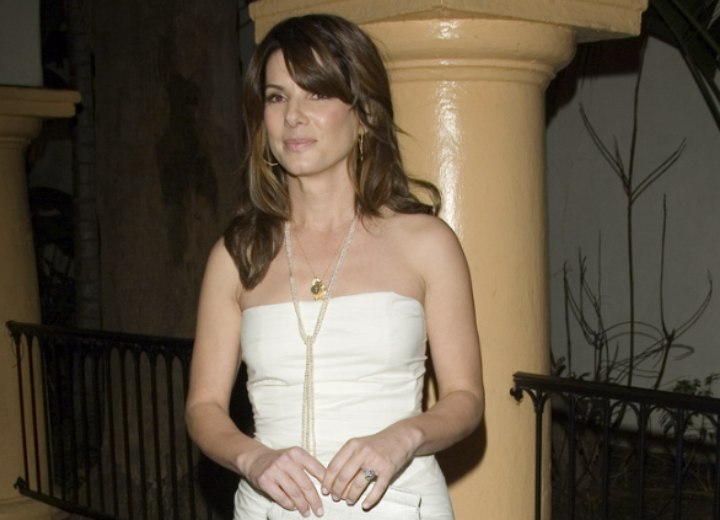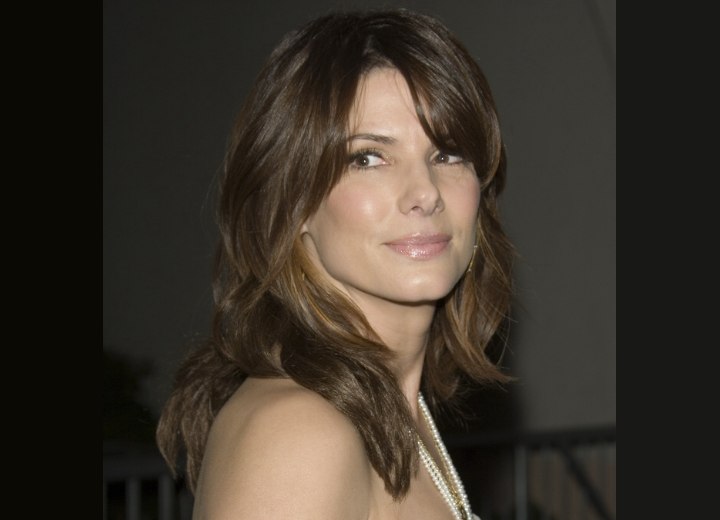 Photos by PR Photos

See also: More Sandra Bullock Hairstyles