Sandra Bullock with Short Hair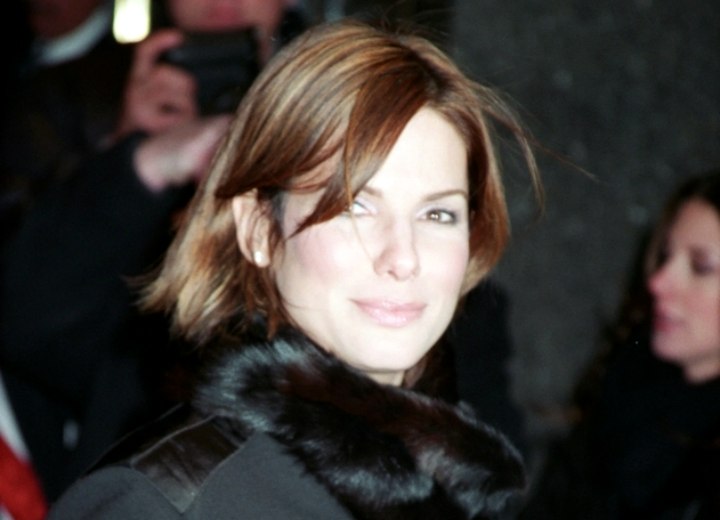 (Scroll down for more photos ↓)

We may be used to seeing Sandra Bullock with long, sleek hairstyles but she also looks very stylish and hot with a chin length haircut as seen at the New York City opening night of Puccini's opera La Boheme, produced by Baz Luhrmann, on December 8, 2002.



A long fringe and very sleek styling are the key elements of this sassy short hairstyle, which is chic and casual at the same time. It combines classic lines and a nod to the ever favorite bob, but it is a very young and modern look. Even more so with the refined coloring of a rich medium brown and golden highlights.

The sides can be tugged behind the ear, what makes this look extra charming and the understatement of the style instead of drama and fluff wonderfully expresses Sandra's personality.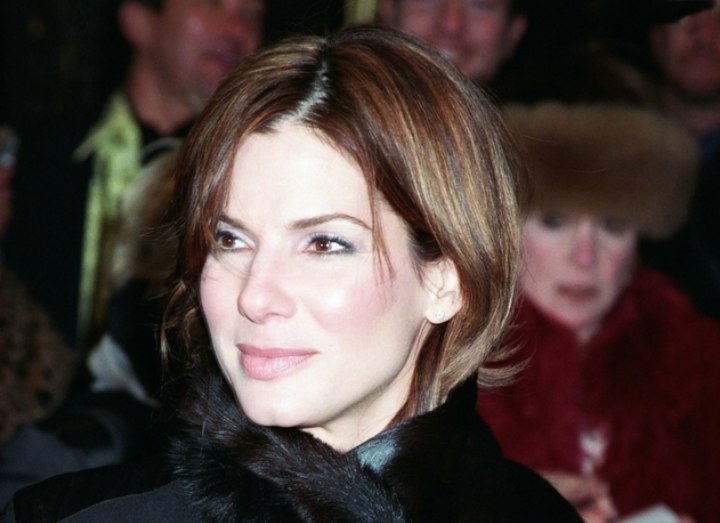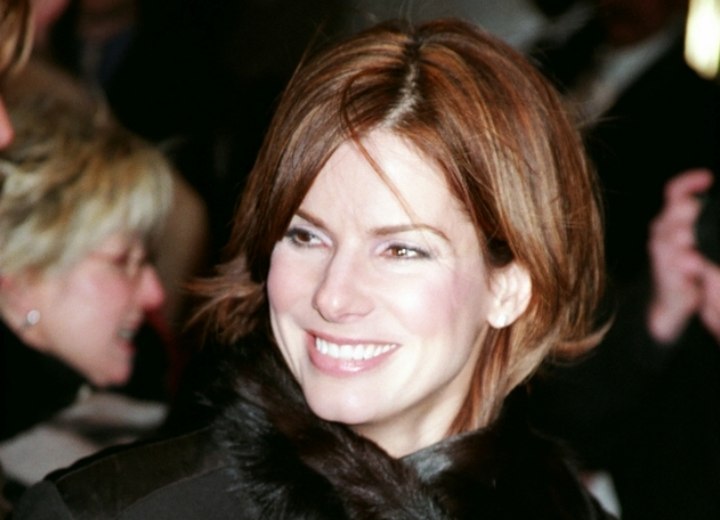 Photos by PR Photos

See also: More Sandra Bullock Hairstyles