Michelle Williams Pixie Cut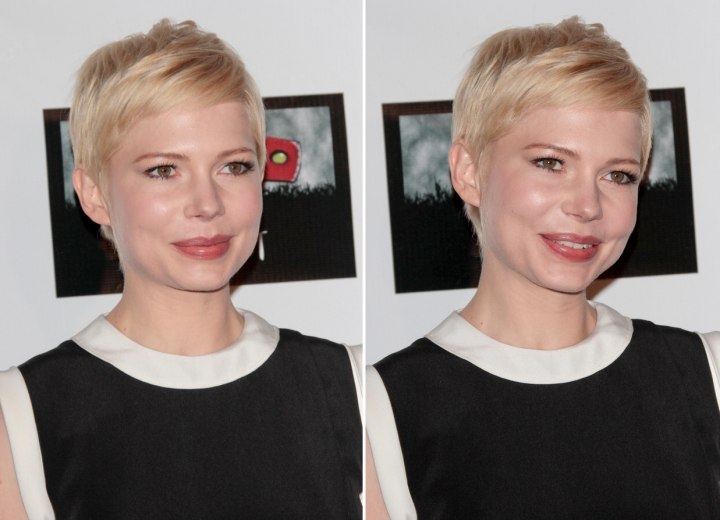 Michelle is surely giving us a dose of elegant and mega sophisticated style with her warm blonde pixie haircut. Here, her make-up and accessories are minimal showcasing her hazel eyes and further proving that she is an authentic beauty.



Michelle knows that subtly alternating thin strands of warm tones with paler tones are not only key in a pixie style but also key in the blonde color wheel to provide maximum movement and color depth, preventing the style and color of falling flat.

Did you notice that her eye brows are a few shades darker than her hair color? That is crucial as well, in helping her face stand apart from her hair because her skin is so fair and her lovely hair color is a light blonde.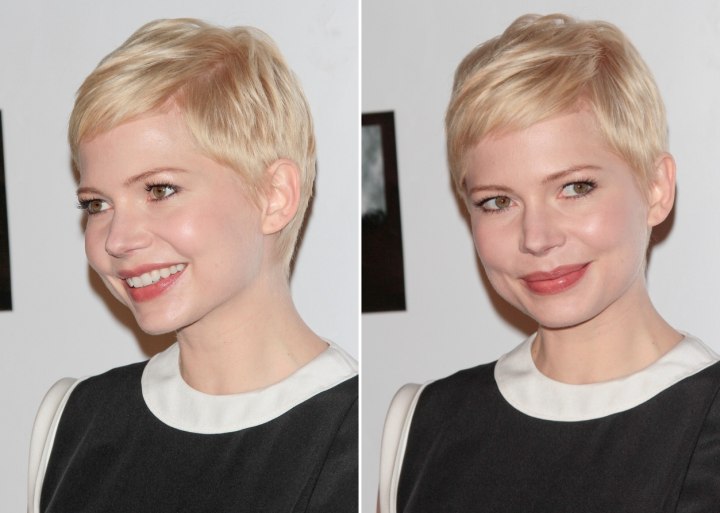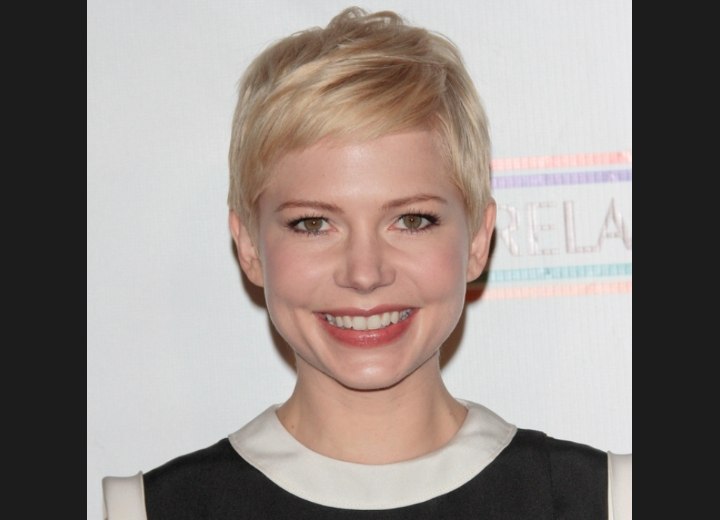 See also:
More celebrities with pixie cuts